It's only a limited run for now, but Gerber has been slowly dipping its toes into different materials with many of their designs lately, and seeing the Terracraft show up in Micarta scales seems like a sign of testing the waters just a little farther. Everything else on the knife is the same: The blade is still S30V steel with about a midway flat grind, it ships with a leather sheath, and it's still made in the USA.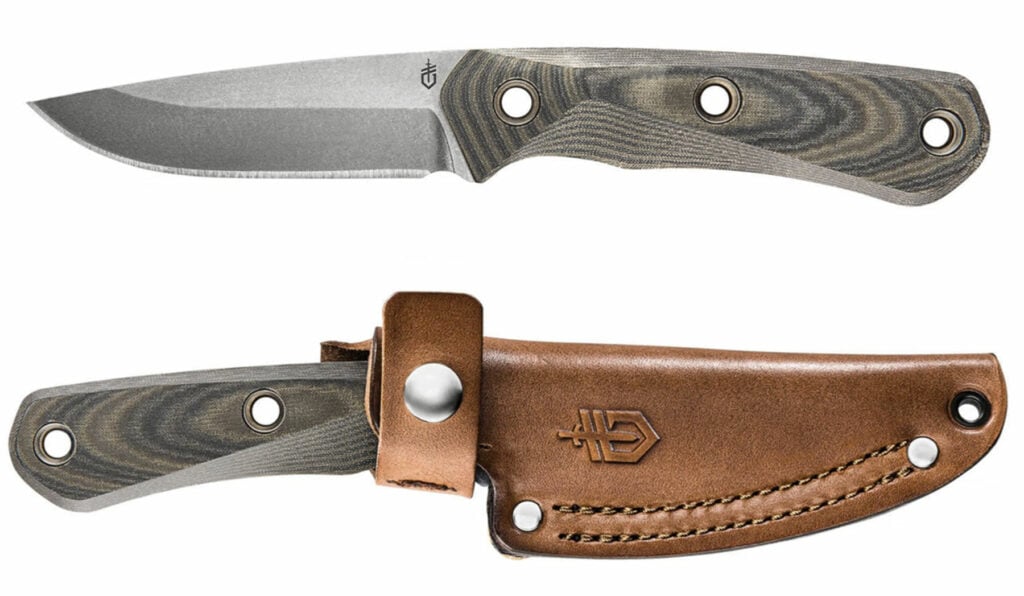 We reviewed the Terracraft's smaller (but older) brother, the Principle when it first came out, and were pretty pleased with its bushcraft capabilities, but found the combination of rubber and plastic in the handle less than ideal. So seeing the upgrade to Micarta is exciting even if it is only for a limited time.
This isn't Gerber's first throw with Micarta, but it is one of a very small selection that includes the Stowe fixed blade, variations of the Asada and the FlatIron, and the upcoming Convoy fixed blade, so it's possible we'll see the Terracraft Micarta option show up again down the road, but for now they only made a set number so if it looks good to you., don't sleep on it.