LionSteel partners with CRKT for limited premium editions of a Ken Onion design.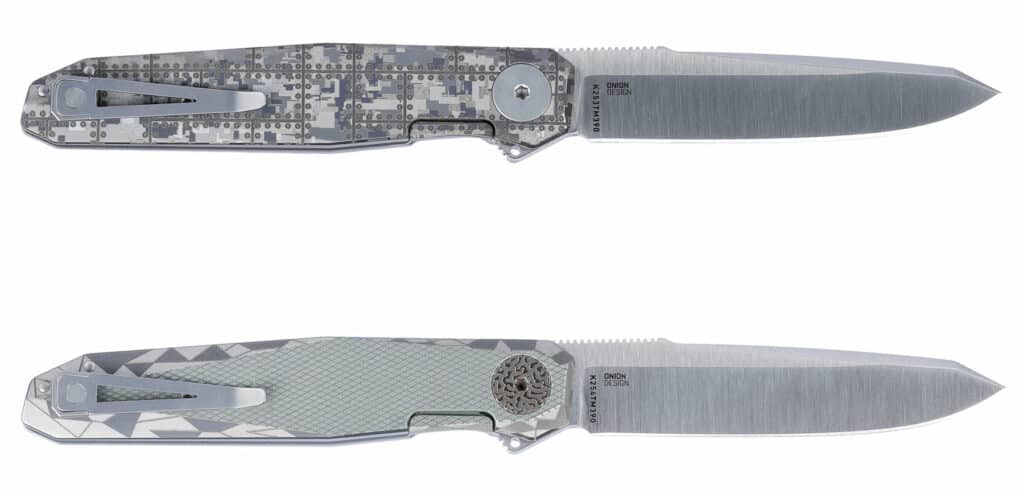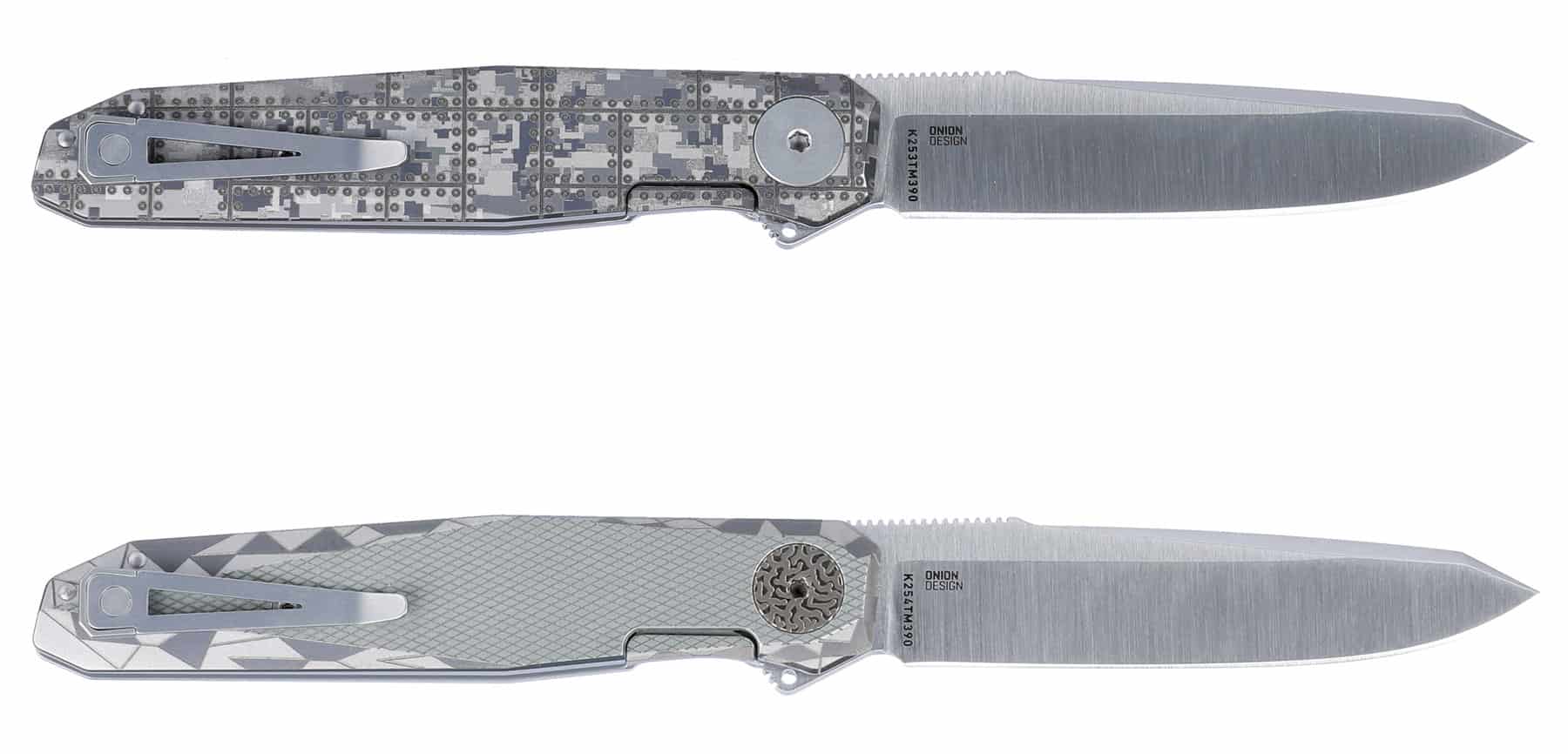 Starting April 4, 2023, CRKT will be offering two limited runs of the Ken Onion-designed Facet folder. Originally released in 2021, the original Facet is a clean looking, assisted open folder with a 3.3″ blade in D2 steel with a stainless steel handle.
The premium editions, made by Italian knifemaker LionSteel in Maniago, are still clean-looking assisted-open folders, but the blades have been upgraded to M390 powder steel and titanium handles with laser-engraved designs.
One is called the Rivet, sporting an armor-plating pattern inspired by WWII military vehicles. The other is the Viral, a zombie apocolypse-esque styling with fractal shapes and a chain-link grid.
Eagle-eyed fans will notice a couple of interesting differences beyond the steel and Italian OEM. For one, the pocket clip is a little shorter, and the integral frame lock is now somewhat encased in the titanium body, giving the lock a natural over-travel stop (or making it a liner lock, officially, but we're not prepared to argue those semantics). These are also almost a full ounce lighter (thanks to the titanium), and just a smidge longer overall than the original Facet.
Both knives are available now. There are only 500 of each, so snatch them up quick. Each purchase of a limited edition Facet enters you in to win a Challenge Coin designed by Onion Jr.