The Katsu FB01is Available for Pre-order
| | |
| --- | --- |
| Overall Length: | 12.2″ |
| Blade Length | 7.3″ |
| Weight: | 11.9oz |
| Handle Material: | G-10 |
| Blade Material: | SLD-MAGIC |
Katsu, a renowned Japanese knifemaker, has recently announced the introduction of a fixed blade knife. While the company has primarily focused on the design and fabrication of pocket knives and kitchen cutlery, this announcement demonstrates Katsu's intent to diversify its product line. This is not the first time that Katsu has collaborated with Nemoto on a knife design, having previously partnered on the CZ01 and KS01 pocket folders.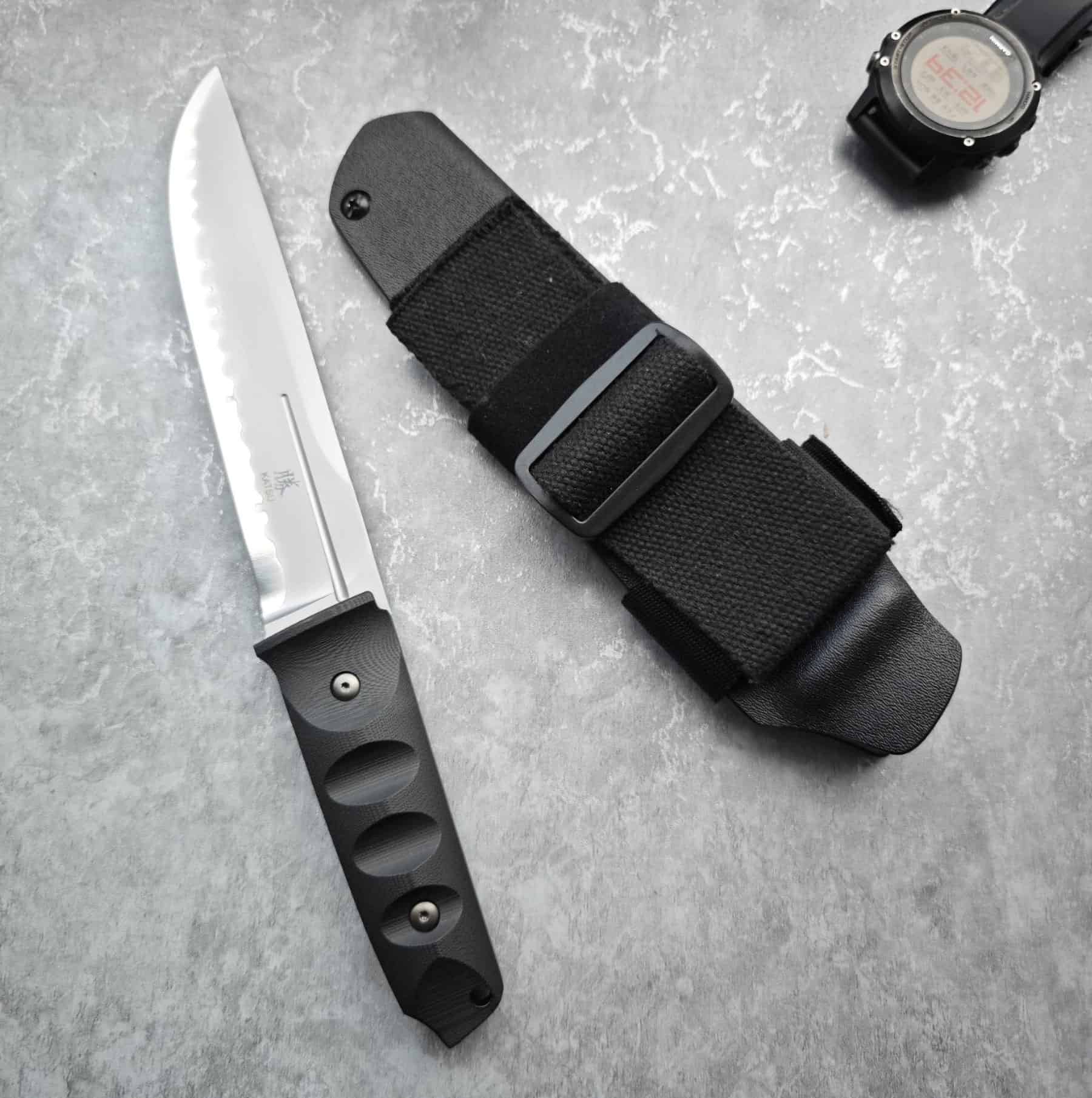 The FB01 boasts an SLD-MAGIC steel blade which is a steel we have no experience with here at Nothing But Knives. We are curious about it though, so we may have to pull the trigger on this knife and write a review.
The design of the FB01 suggests that Katsu is targeting the burgeoning tactical/survival knife hybrid market, for which there seems to be an insatiable demand, presenting a promising opportunity for Katsu to make an impact with the FB01.
The FB01 is currently available for pre-order at a discounted price.