The sleek, tactical minded side of Bear & Sons just dropped its first reverse tanto blade.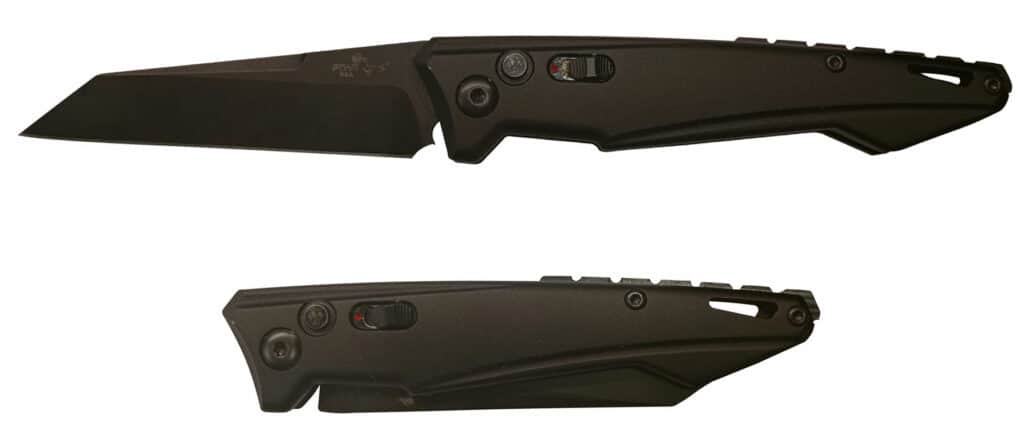 Bear OPS is going full high-speed, low-drag with the new Bold Action XV auto. It's a slim but sturdy folder with a 3-inch blade in 14C28N steel, and a titanium handle.
There's a lot of texturing and contouring going on with this handle that should help with the grip quite a bit, not least of which is a clever bit of angling around the finger indent, making what could almost be called a finger guard at the top of the handle. It also features a locking mechanism to prevent accidental deployment.
The weight comes in at a surprising 2.6 oz, which gives the Bold Action an impressive blade-to-weight ratio. It's still a moderately sized EDC with a 7.6″ overall length, but it should carry pretty seamlessly in the pocket between the smooth handle material and the shaping around the deep carry pocket clip.
This is the first knife from the USA-made tactical branch of Bear & Sons, which is based in Jacksonville, Alabama, and has a vast catalog of US-made knives, many of which are butterflies and autos.
The Bold Action XV is available now for around the hundred-dollar mark with blades available in both black and bead blasted finishes.