CRKT is Blade Show Ready With New Premium Pocket Knife Releases
CRKT is going into Blade Show 2023 with a set of limited edition collaborations with ex-jeweler, prolific inventor, and knife designer Michael Walker.
They're releasing two versions of the Monument: a flipper with a wharncliffe-like blade, although the edge has plenty of curve going into the tip, so it's still more of a drop point (you nerds can fight about that amongst yourselves). The design was named "in honor of the many monuments in and around Walker's hometown of Taos, New Mexico", according to CRKT's press release (check out the Taos Pueblo and the Rio Grande Gorge Bridge, if you're curious about the kind of monuments he might be honoring).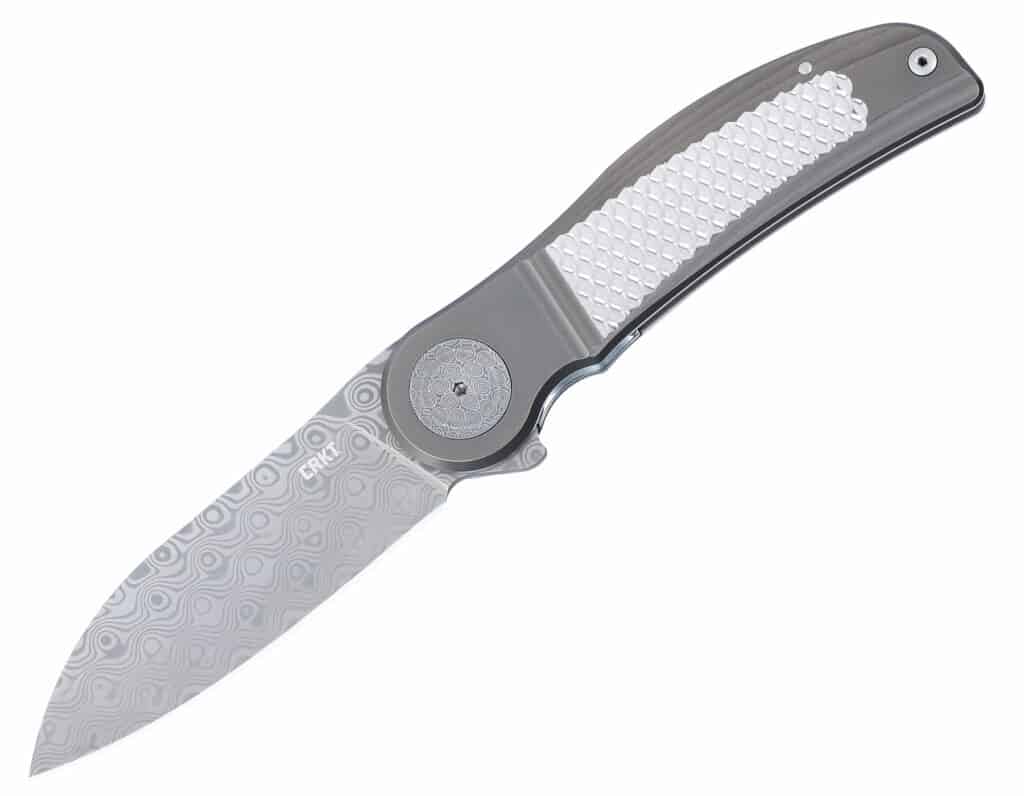 One version of the Monument (and the cheapest, if you want to keep track of that kind of thing) features M390 steel with a teal titanium handle with a turquoise dragon scale pattern. The other has a blade made of Rose Damasteel and a dark gray titanium handle with a white dragon scales inlay.
Both Monuments also have a large pivot made with the Bluetongue Damasteel pattern, and run on IKBS ball bearings. And assuming you would actually be brave enough to carry either outside, they both have titanium deep-carry pocket clips.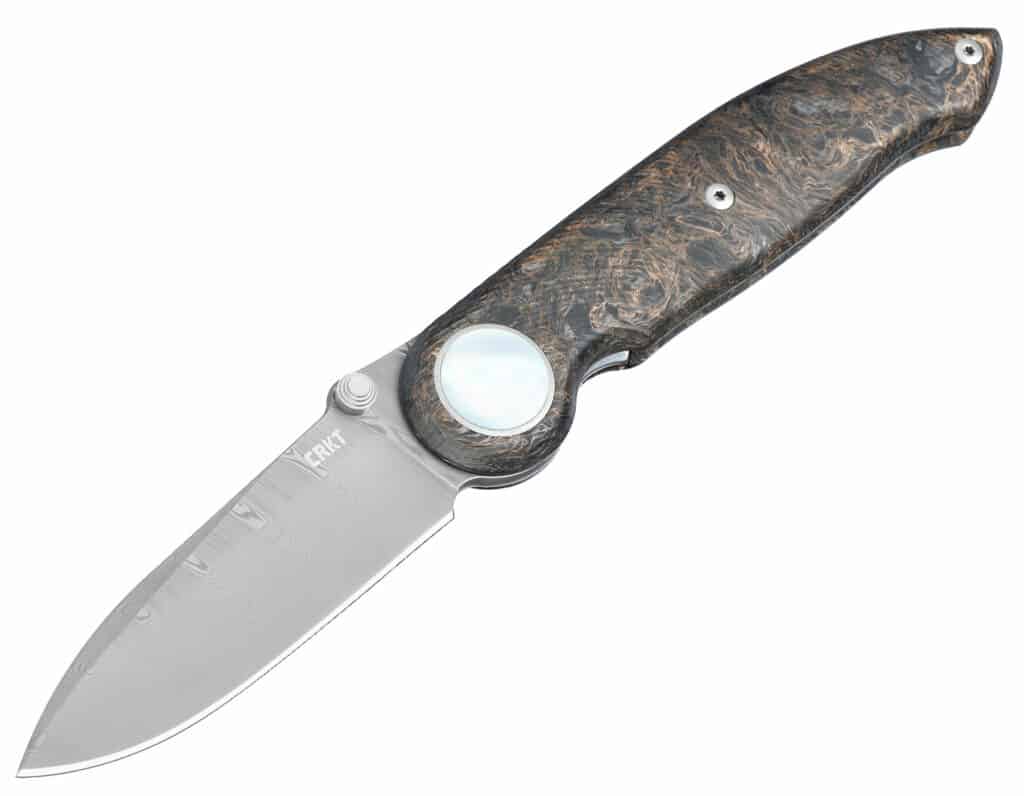 The Pursue is a callback to one of Walker's Zipper Blade knives, and while it doesn't have the distinct sharktooth pattern from titanium being welded to ATS-34, the Super Dense Twist Damasteel blade has plenty of its own style to get by. Meanwhile the handle is black Fat Carbon Dark Matter with an oversized mother of pearl pivot. It also has a thumbstud opener and the same kind of deep carry pocket clip as the Monument (again, for the bold EDC-ers of the world).
All knives are liner locks and made by the Italy-based LionSteel Knives, who have more than established themselves as reliable makers of beautiful knives using high-end materials.
This is following a string of moves from CRKT into the premium side of the knife world, starting with their Hogue-made folders they announced at Shot Show earlier this year, and followed quickly by the Bugsy made with TOPS Knives, and a couple of fancy updates on the Facet, which were also made by LionSteel.
Both versions of the Monument and the Pursuit are available now from from your favorite online knife dealers, and will be featured prominently at the CRKT booth (look for 115) at Blade Show this June.