Hogue Will Be Manufacturing CRKT's New American Made Knife Series
The official press release from these two companies may seem a bit late considering the news that Hogue and CRKT were dating leaked out at Shot Sow 2023, but now they have made it official. The first offspring of this relationship made its appearance in the form of the promising Definitive and LCBK pocket knives. These premium American made folders are further evidence that CRKT has been listening to their customers, and paying attention to market shifts in the industry.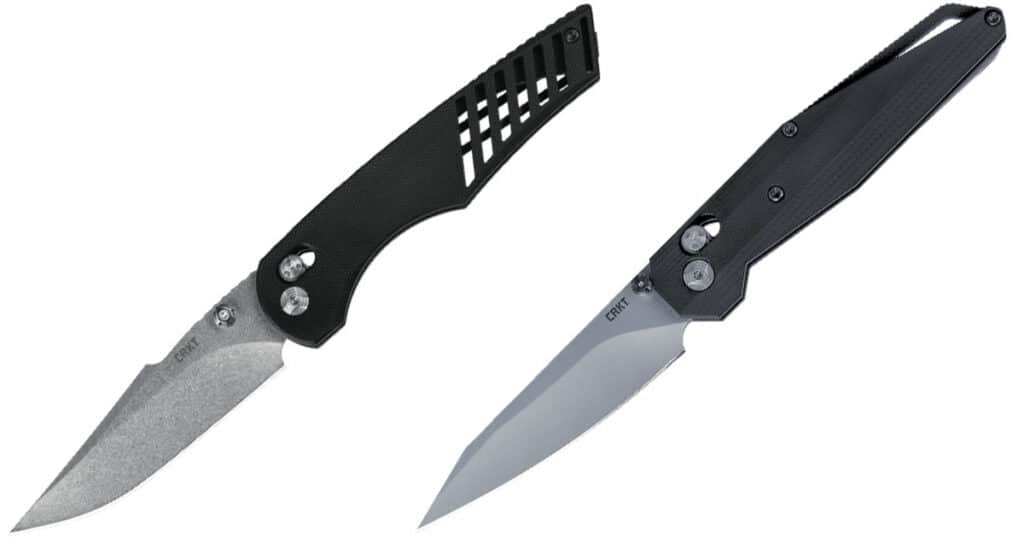 The knife reviewers here at NBK have noticed an overall increase in the quality of the CRKT brand across the board over the course of the last couple of years, so this announcement did not really surprise us. Generally positive changes to a brands product over an extended period of time indicate that somebody is listening to customers, and making adjustments to ensure they stay customers.
At some point this year, we will get around to reviewing one or both of these knives. We were able to get an early look at them at SHOT Show in January, and they looked and felt like a premium American made folder should. The knives were designed by husband and wife team, Mathew and MJ Lerch. Mathew designed the LCBK and MJ designed the Definitive. Both knives are currently available at CRKT and the major online knife retailers.