Arkansas Master Bladesmith, Lin Rhea, Combines History, Risk and Steel to Bring His Designs to Life.
Lin Rhea is a renowned knifemaker and a Mastersmith with the American Bladesmith Society. Lin's work has always been of interest to me, capturing my attention with his choice of materials and the way he continues to grow his knowledge of knifemaking and its history. Lin gets together often with local knifemakers for "show and tell" about a variety of historic forged work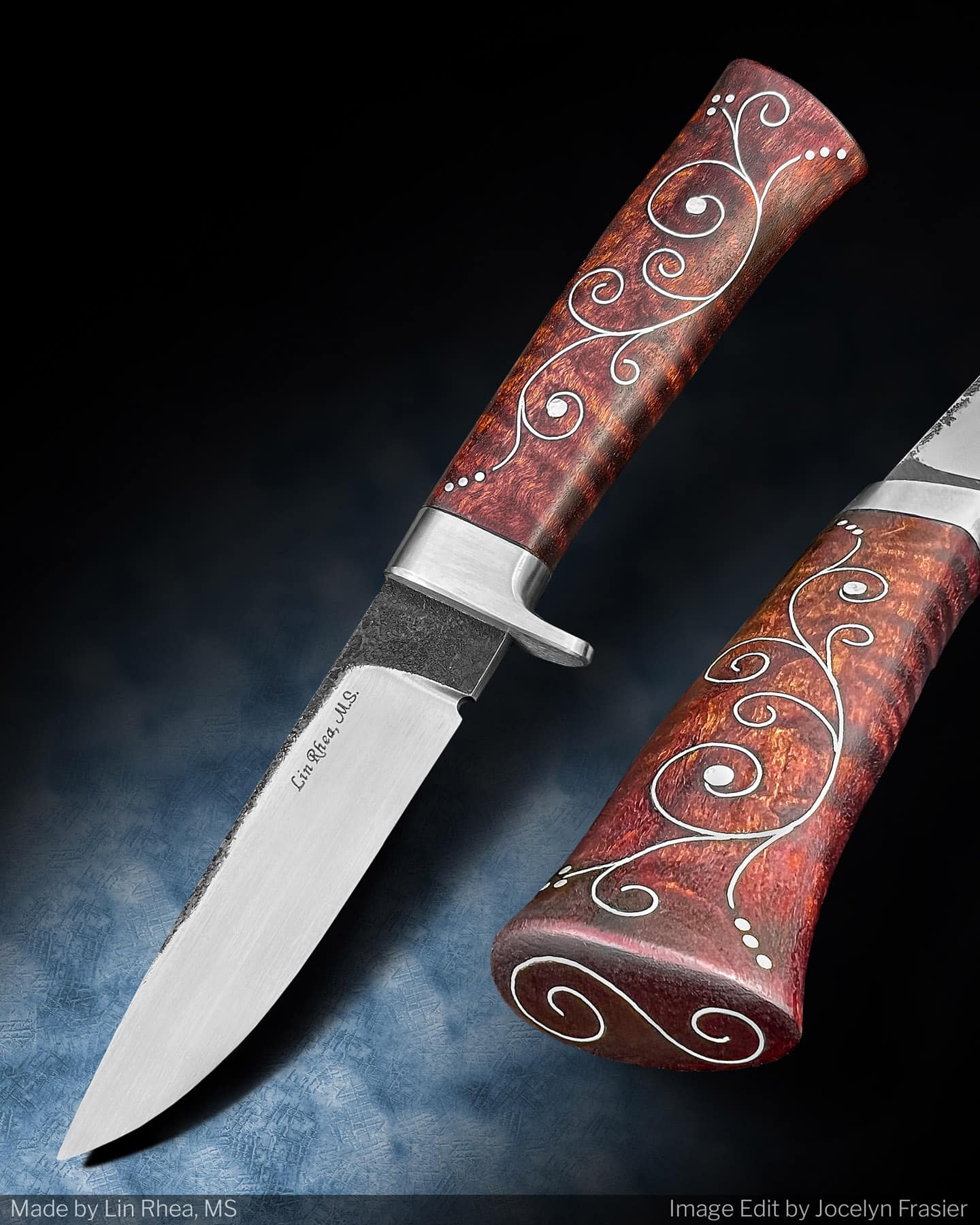 Lin started his journey in knifemaking back in 2002. He attended a class the American Bladesmith Society was hosting in Historic Washington, Arkansas. From there, Lin continued improving his skills and knowledge. While he is most known for his X-Rhea design – a knife forged entirely from one piece of steel, he enjoys making a variety of styles – the Bowie is his favorite.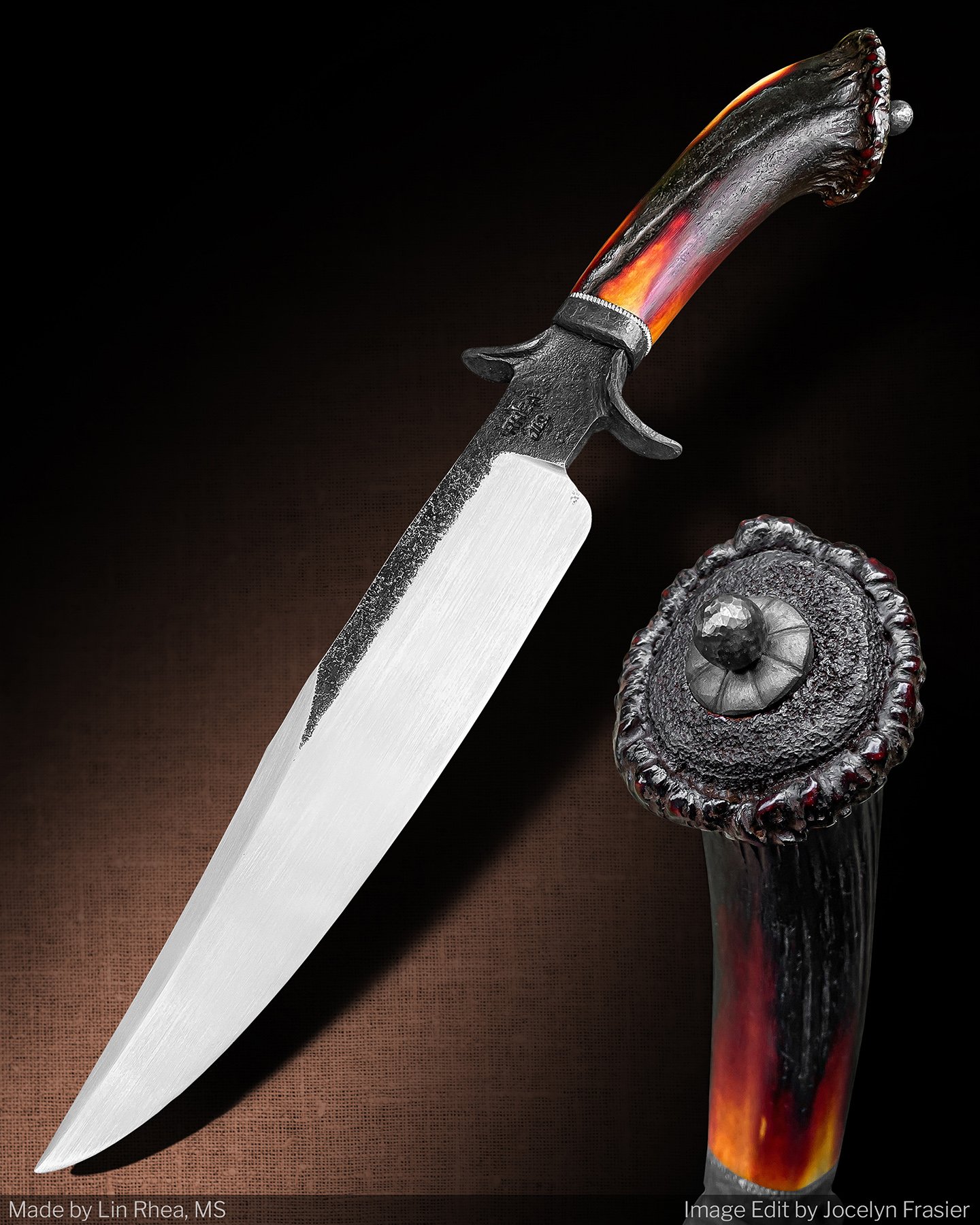 He follows a principle of process, starting with the most difficult part of the project as soon as possible. Lin says that diligent preparation in the creation process usually carries the project through and leads to its success. While the most beautiful projects carry the highest risk of failing, he refuses to be consumed by fear of failure.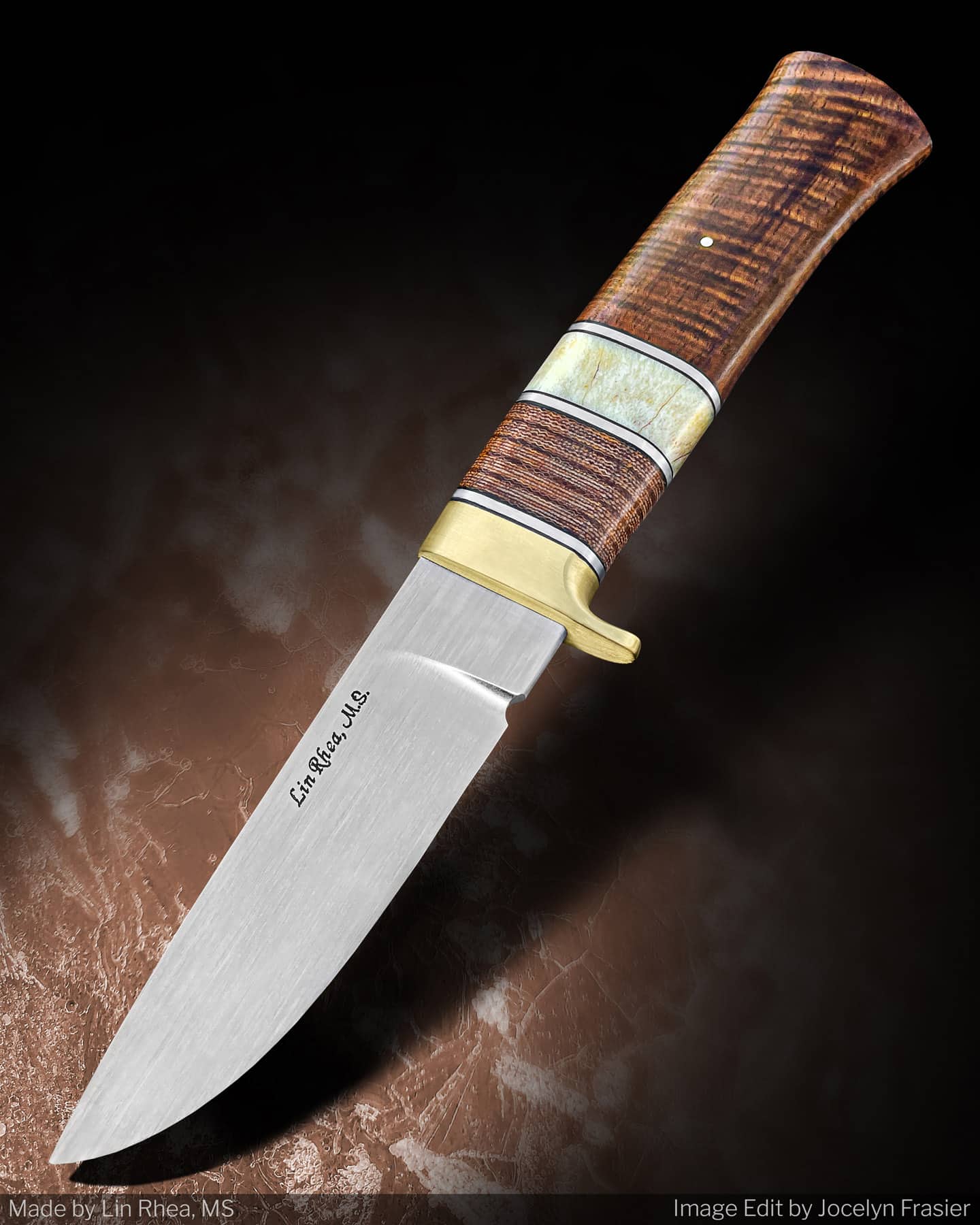 Lin's inspiration for his work comes from Flora and Fauna, as well as the rules of proportion. Often, he will incorporate high quality specimens from nature such as wood and fossil ivory, but also enjoys other man-made materials. Lin makes both full tang and a variety of hidden tang combinations with Damascus, but says he also appreciates the simple carbon steels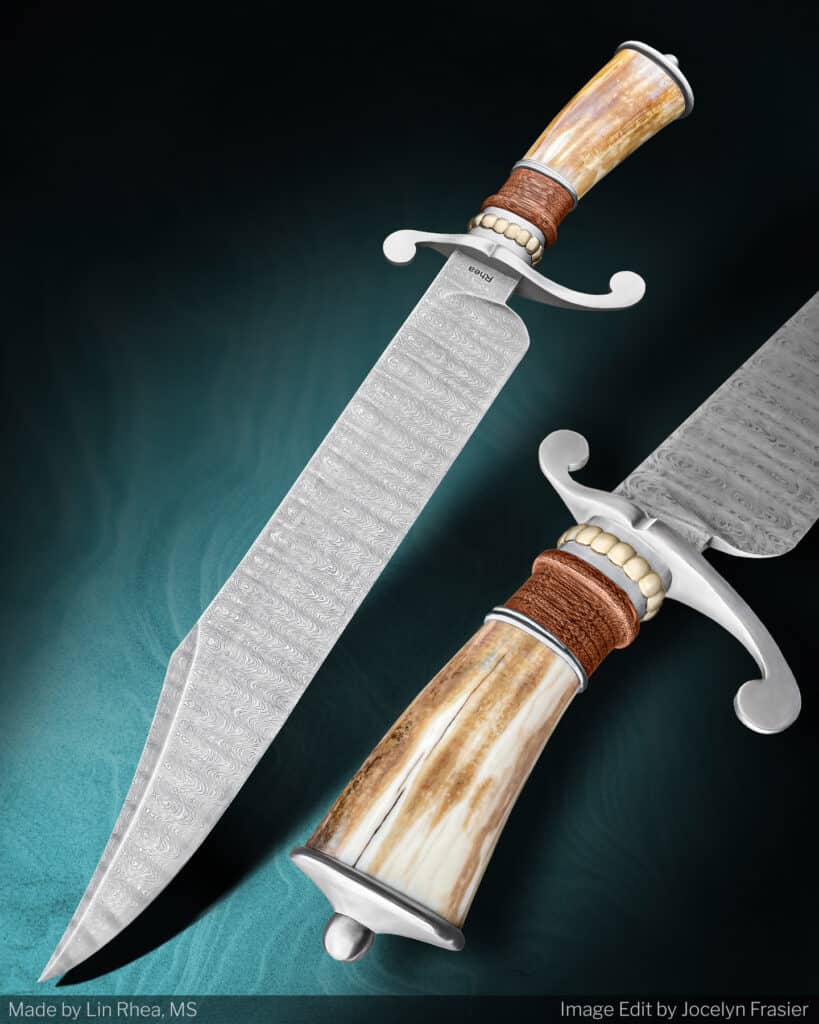 His hand forged knives are well refined and made entirely on his own in his shop in Arkansas. If you're interested in following Lin's work, you can find him through his website, as well as Instagram or Facebook.
Here are some links with more information on Lin's work.