Another Great Italian Push into the American Survival Knife Market
This is the first knife produced by Woox. They're a new company that started making noise in 2020 as the knife and gun-stock centric branch of the Italian wood products company, Minelli Group. This particular branch also happens to be based in North Carolina.
Right now, Woox is throwing the word "best" around a lot (which I understand, as a writer who has to use that term just to show up on any Google page above 5). They come in hard about the "perfect balance", "best-crafted gear", and "best knife steel", making themselves sound like a middle-aged man selling ninja stars from a mall kiosk.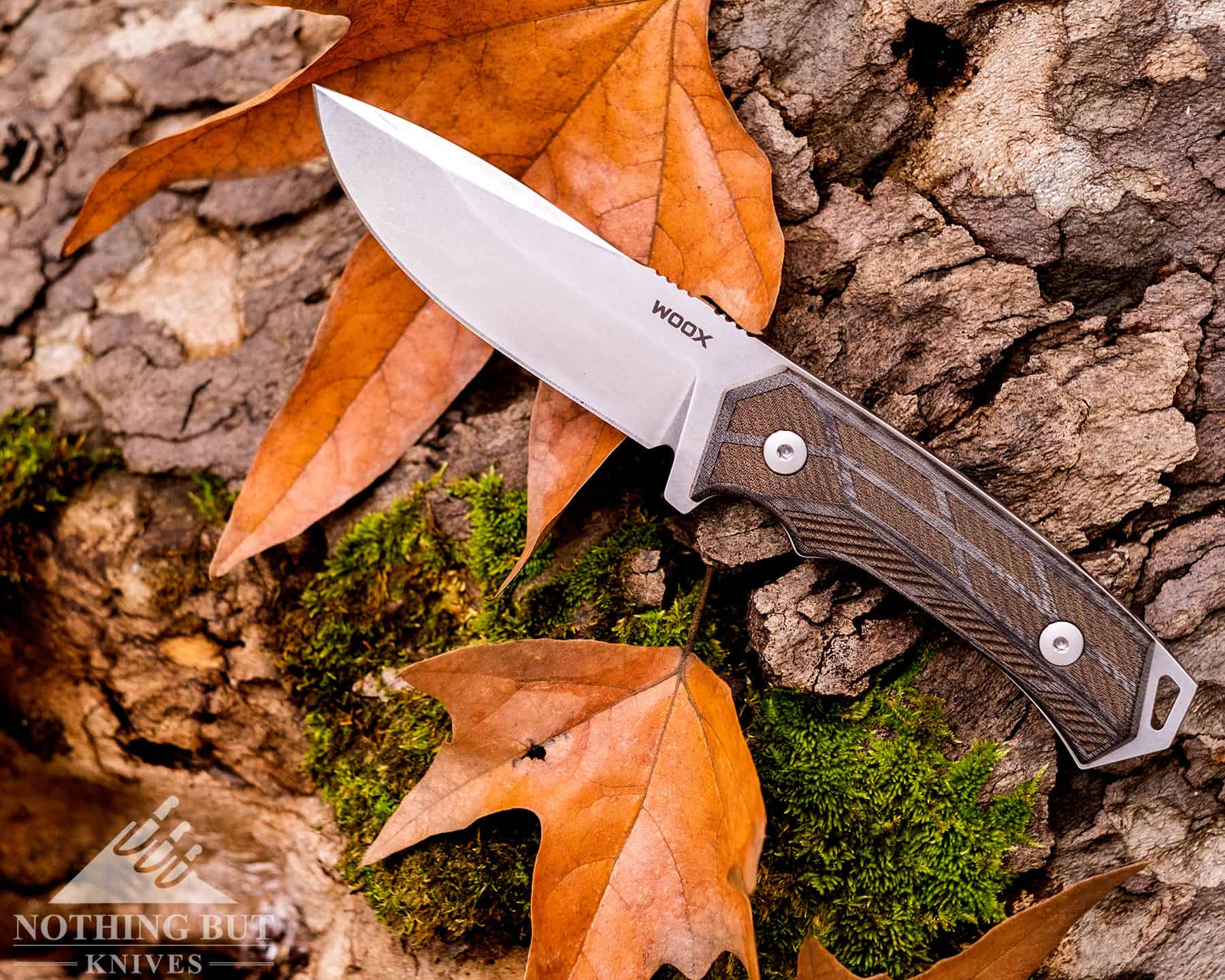 As off putting as all that self aggrandizing is, though, the Rock 62 makes a good argument. I'm not going to sit here and support or dispute it being the best knife for anything, but it is a pretty damn good survival knife. It's great for processing wood for fires and general carving. The handle is comfortable, the steel is tough and manageable, the weight feels good, and (most interesting of all) it's made so the handle scales are easy to switch out.
There are a couple issues with it, but they're minor and arguably only problems from the lens of my own bias.
As far as survival knives go, this is an impressively strong design for Woox to start off with.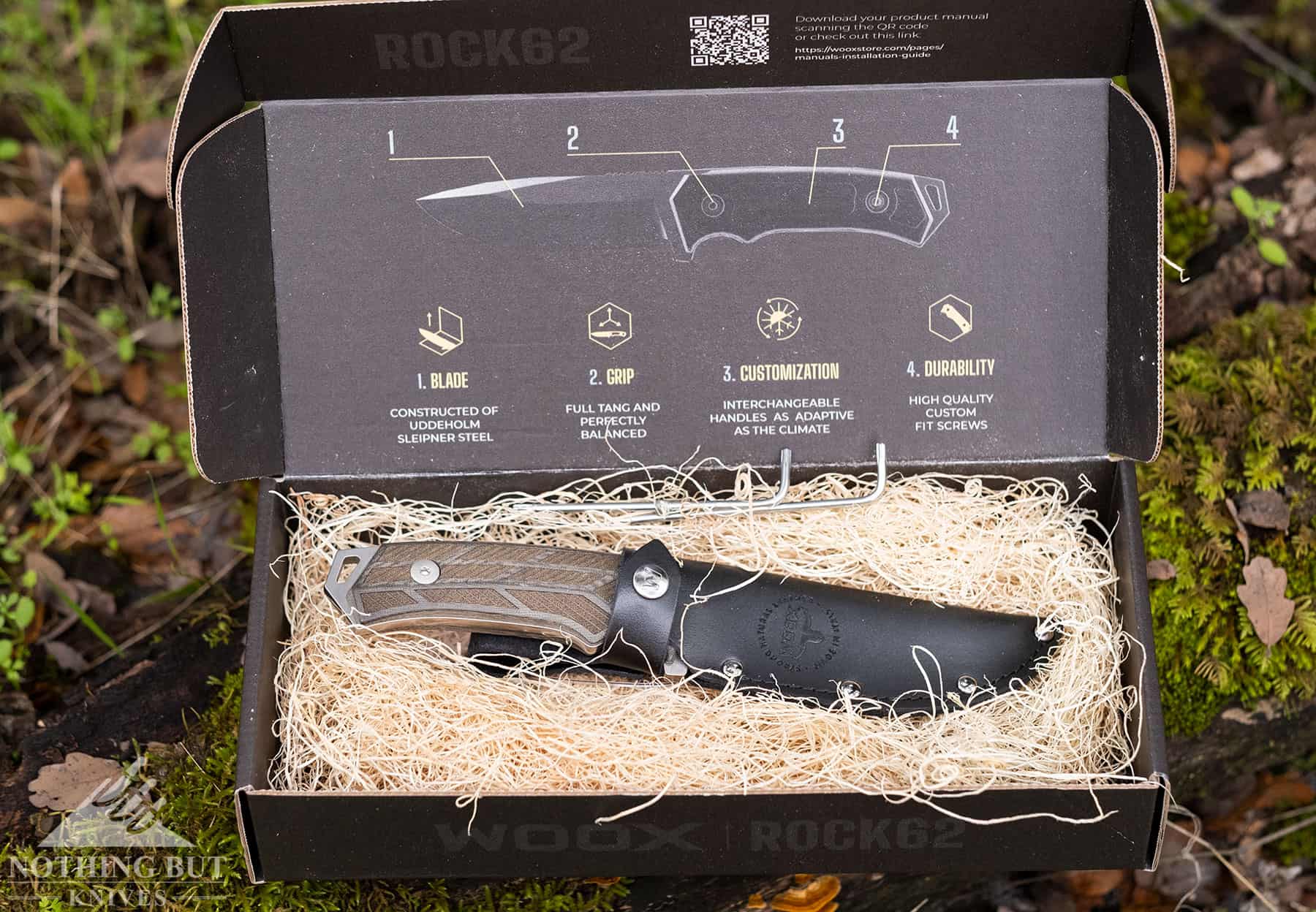 Specifications
| | |
| --- | --- |
| Overall Length: | 9.2" |
| Blade Length: | 4.4" |
| Blade Steel: | Sleipner |
| Hardness: | 60 – 62 HRC |
| Construction: | Full tang |
| Blade Thickness: | 5 mm |
| Blade Shape: | Drop point |
| Blade Grind: | Flat |
| Handle Length: | 4.8" |
| Handle Material: | American walnut |
| Weight: | 8.16 oz |
| Made in: | Italy and USA |
Pros
Great for carving and making feather sticks
Designed to be modified
Sheath rides easy on the belt
Steel is tough and easy to hone and sharpen
Cons
Stock sheath is way too snug
Trouble with a ferro rod
The finger groove can be a little awkward
The New Kid is Half American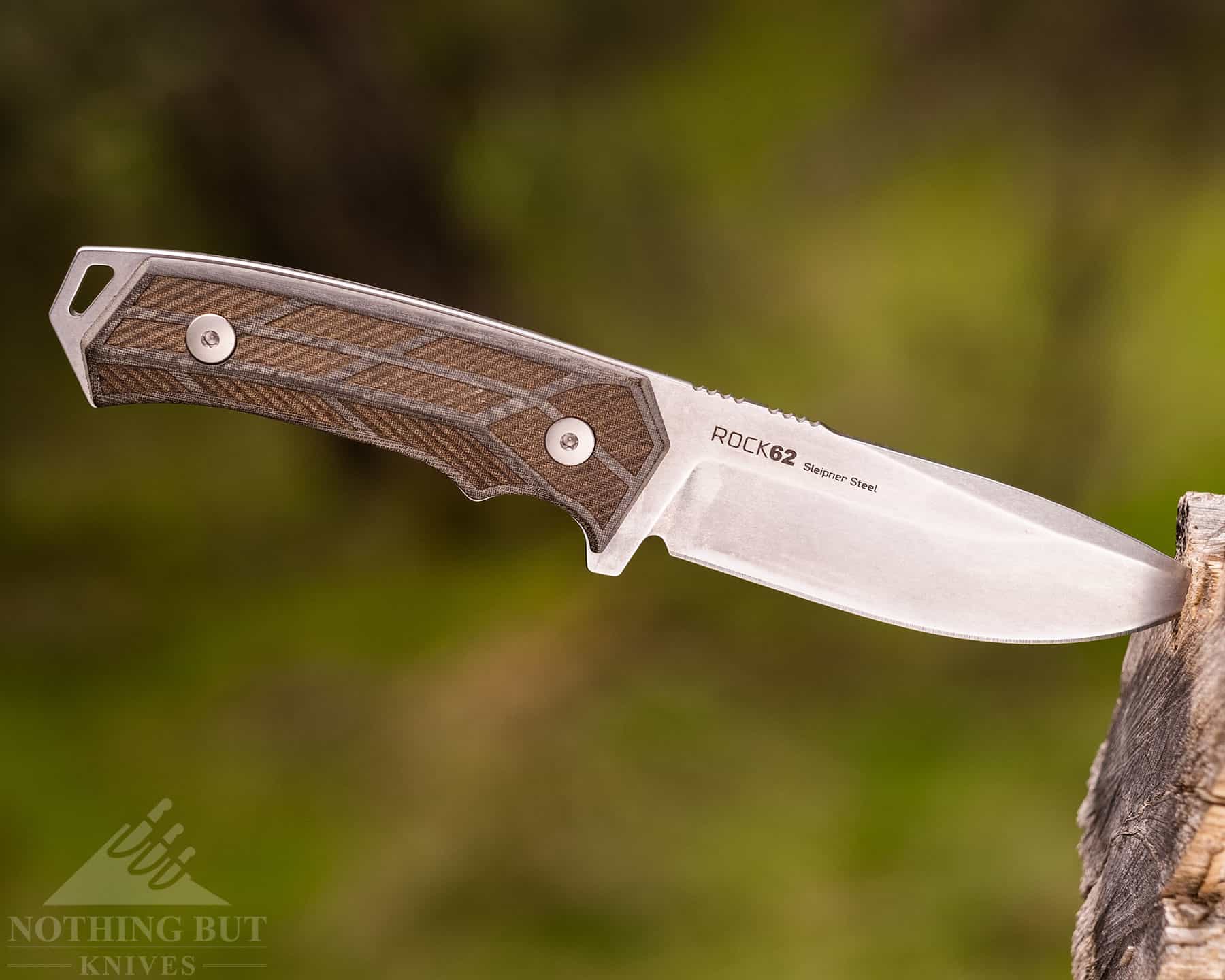 Even though Woox was birthed from Italian wood, and gets most or all of their materials from Italy, they're doing a good chunk of the manufacturing work in their shop in Hickory, North Carolina. The line they use on pretty much every product is "made in Italy, developed in the USA". Near as I can tell, that means that the blanks are made in Italy then shipped to America where it all gets put together and ground into shape.
Honestly, with that much being done in the States, they could have gotten away with just saying the knives were made in America. There are companies that do less and claim more, but I guess the Italian element is important here. With companies like LionSteel and MKM trying to make splashes in the American knife market, there's a certain kind of cleverness to making a knife that can claim to be from both places.
A Good Handle Interrupted by a Finger Groove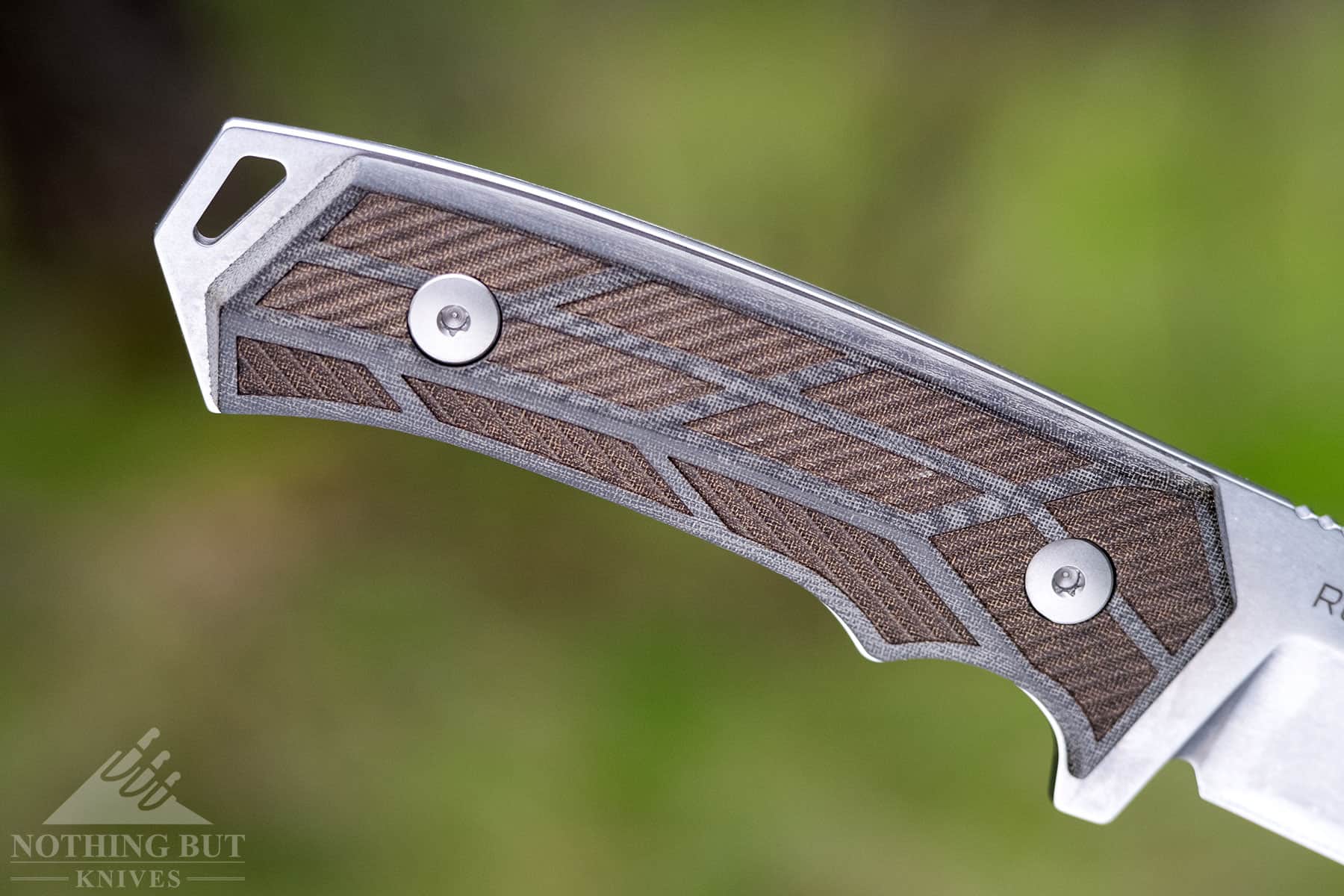 There are a few different handle options available with the Rock62 in both Micarta and walnut. We picked up one of the engraved walnut handles, which, in person, almost doesn't look or feel like wood. But it's comfortable, and the texturing is nice for grip. Nice enough that I'd be wary about getting a smooth-handled version in spite of how good they look.
The shape and balance on this feel pretty spot on. The swoop at the butt is great for grip retention, and the slope at the bolster is helpful when I'm doing any kind of light cutting tasks, especially in relation to food or cloth.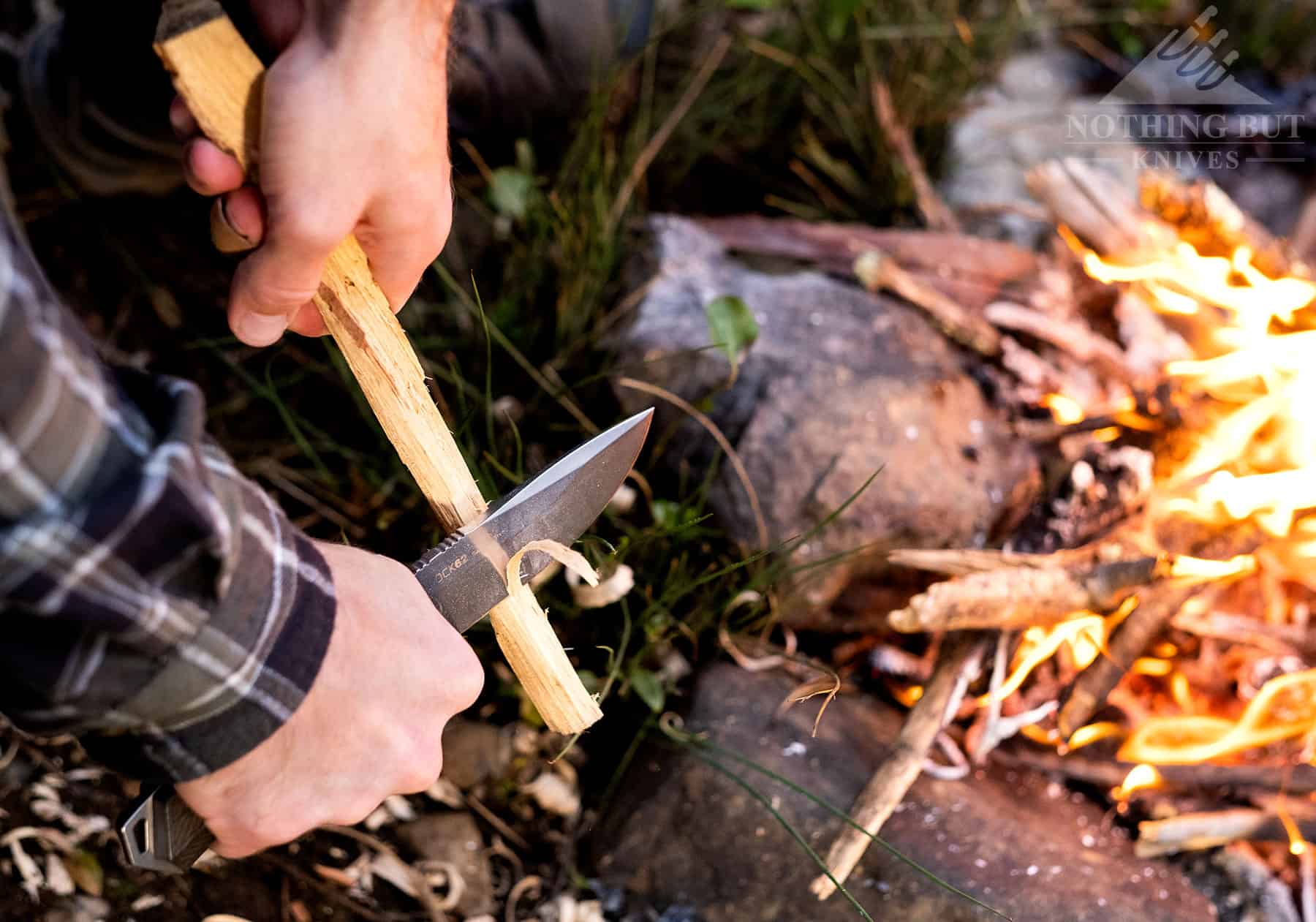 Even the finger groove feels surprisingly natural as long as it's in a gorilla or sabre grip. I didn't notice it too much when I was doing chest levers, but that's largely thanks to the edge being optimized for carving.
The groove did bug me when I was chopping, because it interrupts the nearly perfect shape the Rock62 has for that activity. The way the butt of the handle swoops out makes a great bookend to keep the knife from slipping, but the rise for the finger groove cramps my hand a little when I try to grip the knife from the bottom. I can still get a mostly secure grip, but it's not as comfortable as if they had just ground the handle with a nice, round belly instead of that jutting intrusion that creates the groove.
I've had this exact same complaint about a few other knives including the now discontinued Marttiini Full Tang, and to a lesser extent about the Civivi Keplar. I think my problem is that I want every mid-sized survival knife to have a handle like the Ka-Bar Becker Harpoon.
Handle Options and the World of Woox Accessories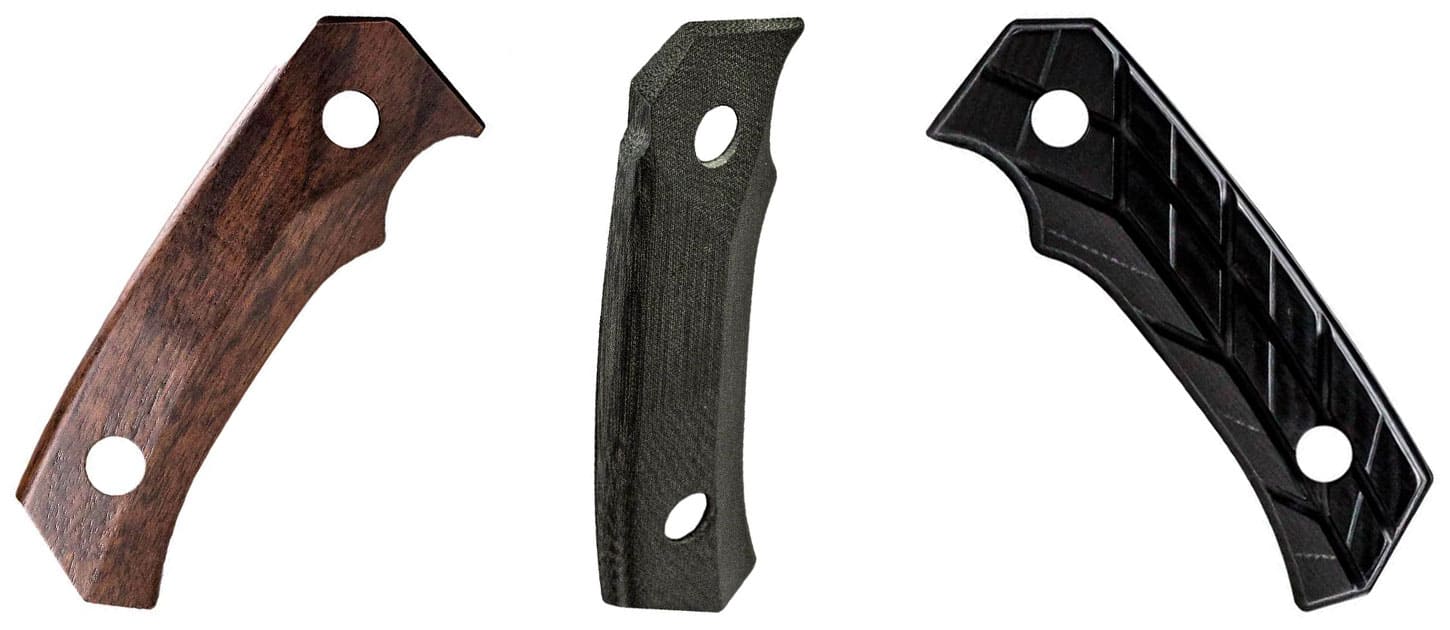 Woox designed the Rock62 to be modified to an extent. At least, as far as the handle scales are concerned. The scales are held to the tang on either side by two big torx screws, and the knife ships with T15 torx screwdrivers. It also doesn't take much snooping on their site to find the knife accessories page where they sell sheaths, degreasers, whetstones, and a handful of Rock 62 handle scales ranging from smooth walnut to textured Micarta that can be switched out with another pair within a couple of minutes.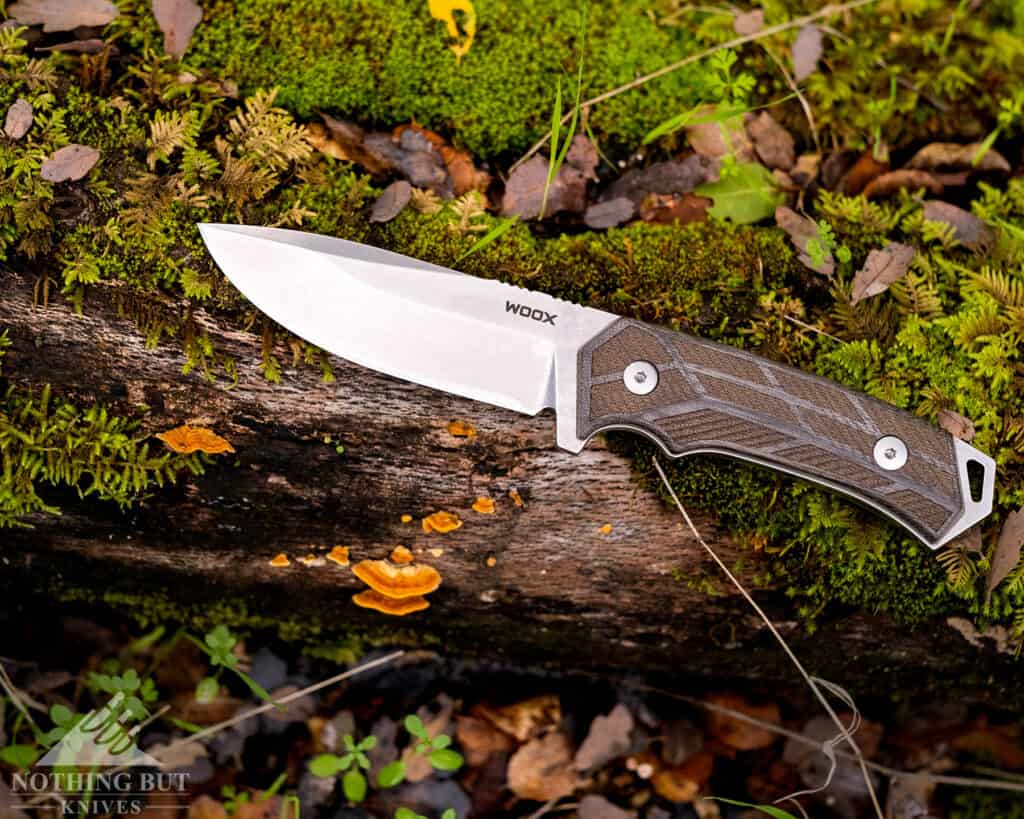 This is a genius way to give overzealous knife enthusiasts more options and wring more money out of our grubby hands, because damn it if we don't love an opportunity to customize things regardless of whether we need to or not. What I love more than Woox selling their own scales to switch out, though, is the implicit invitation to everyone else to start making their own scales for this knife.
Let the third party custom handle makers flock to the Rock62. I want to see it painted in gold titanium by the end of next year.
The Hard Blade Made for Abuse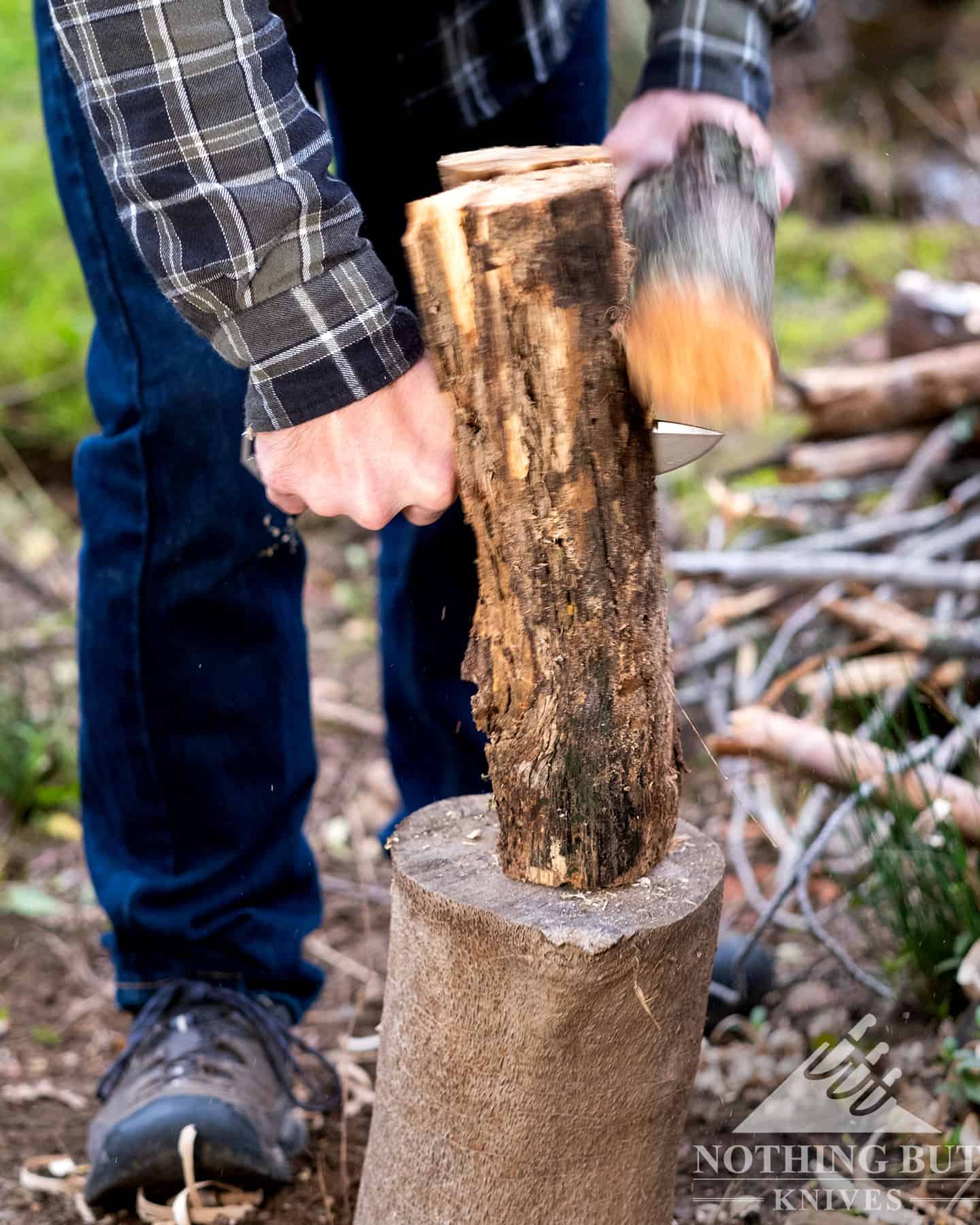 I don't usually use survival knives that have been tempered to 62 HRC. That always seemed like asking for trouble when I'm going to be smashing the cutting edge into hard pieces of wood, but the blade on this handles itself well.
Chopping, slicing, and carving. All of those things were a blast to do with the Rock62, and I saw minimal edge damage for how much and how long I tested it. It did fine at batoning as well, but it didn't split quite as easily as I thought it would based on the way it looks. I had to go at least halfway down a log before I could easily come away with two different pieces.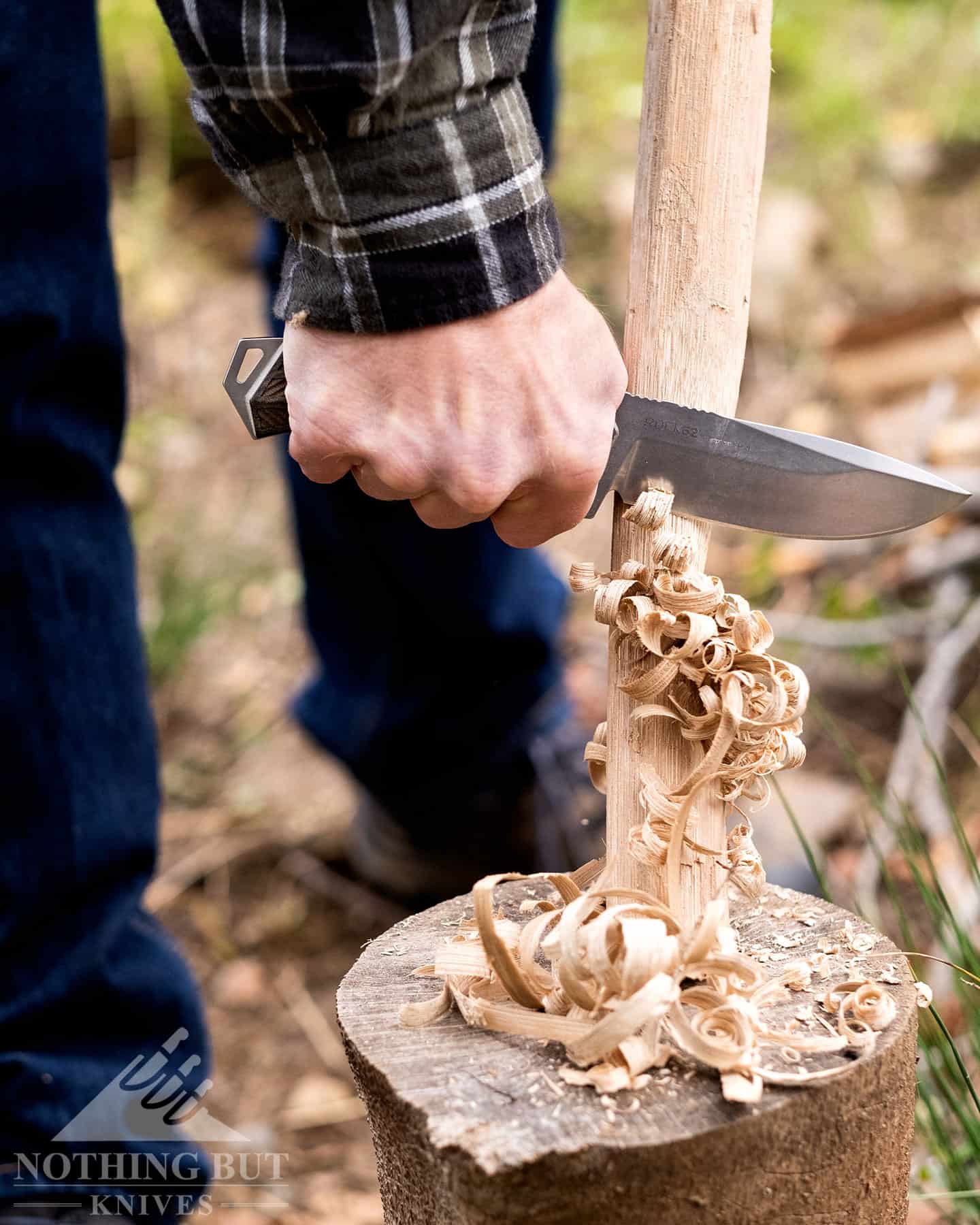 It really shines in carving wood, though. It barely takes any pressure to make a good feather curl, and there's a lot of margin for error in terms of cutting too deep or hard.
When I used it for carving shish kabobs I felt like I was walking through the park. It's nearly effortless to get the edge to catch and control how much wood you're taking off. There haven't been a lot of knives I've been able to carve so casually with.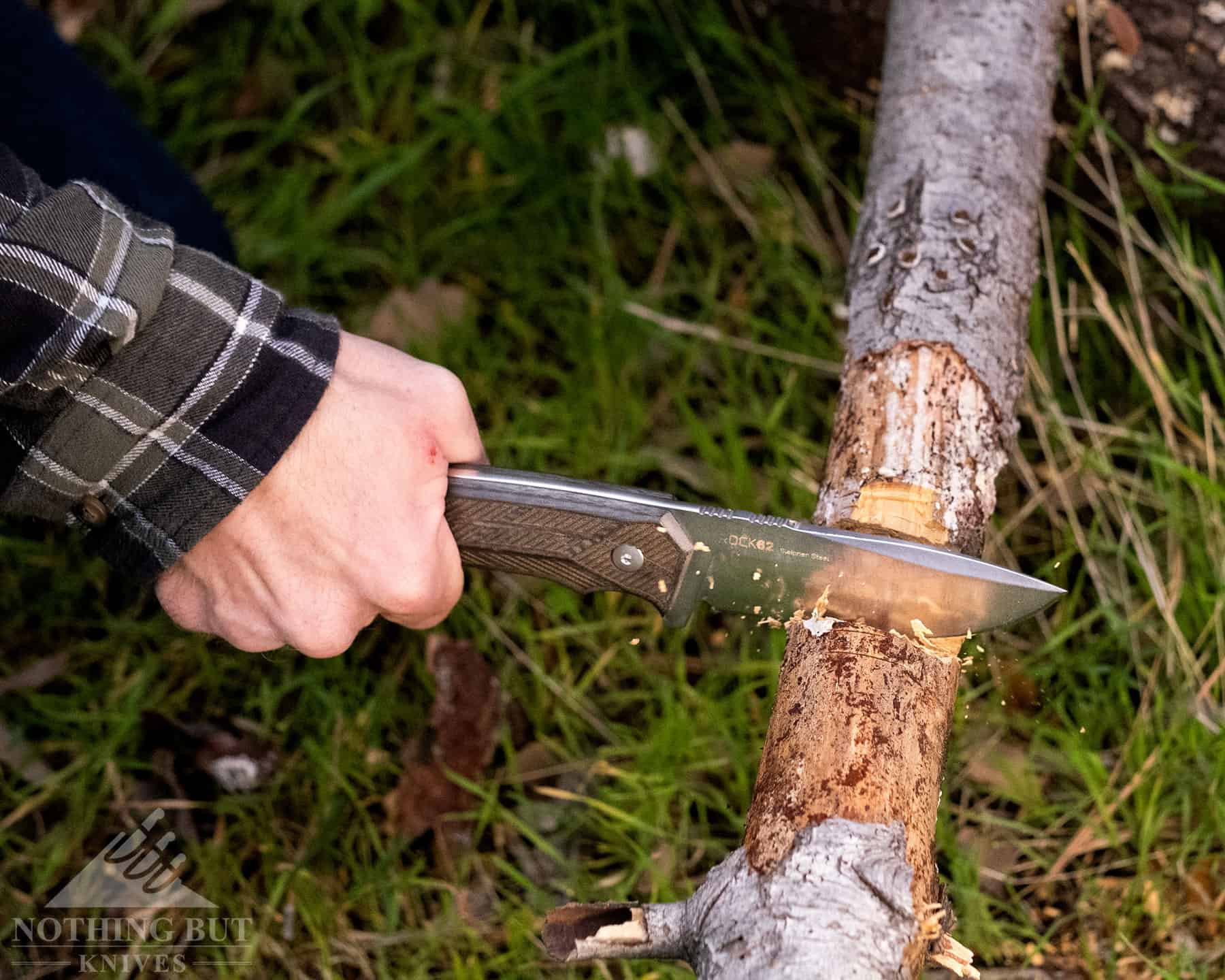 It also turned out to be a mean chopper. That's not really a task I ever expect a knife to excel at, partly because it's not really something I would do outside of testing a knife for reviews like this, but when I hit the Rock62 against the side of a branch it sent chunks flying. Not only did I finish cutting through the branch, but I was able to chop through within a fairly reasonable wedge shape. The ergos of the handle made it pretty easy to control where I was striking, so there was a lot less wasted motion than with something like the ESEE 4.
But the Fire Steel Problem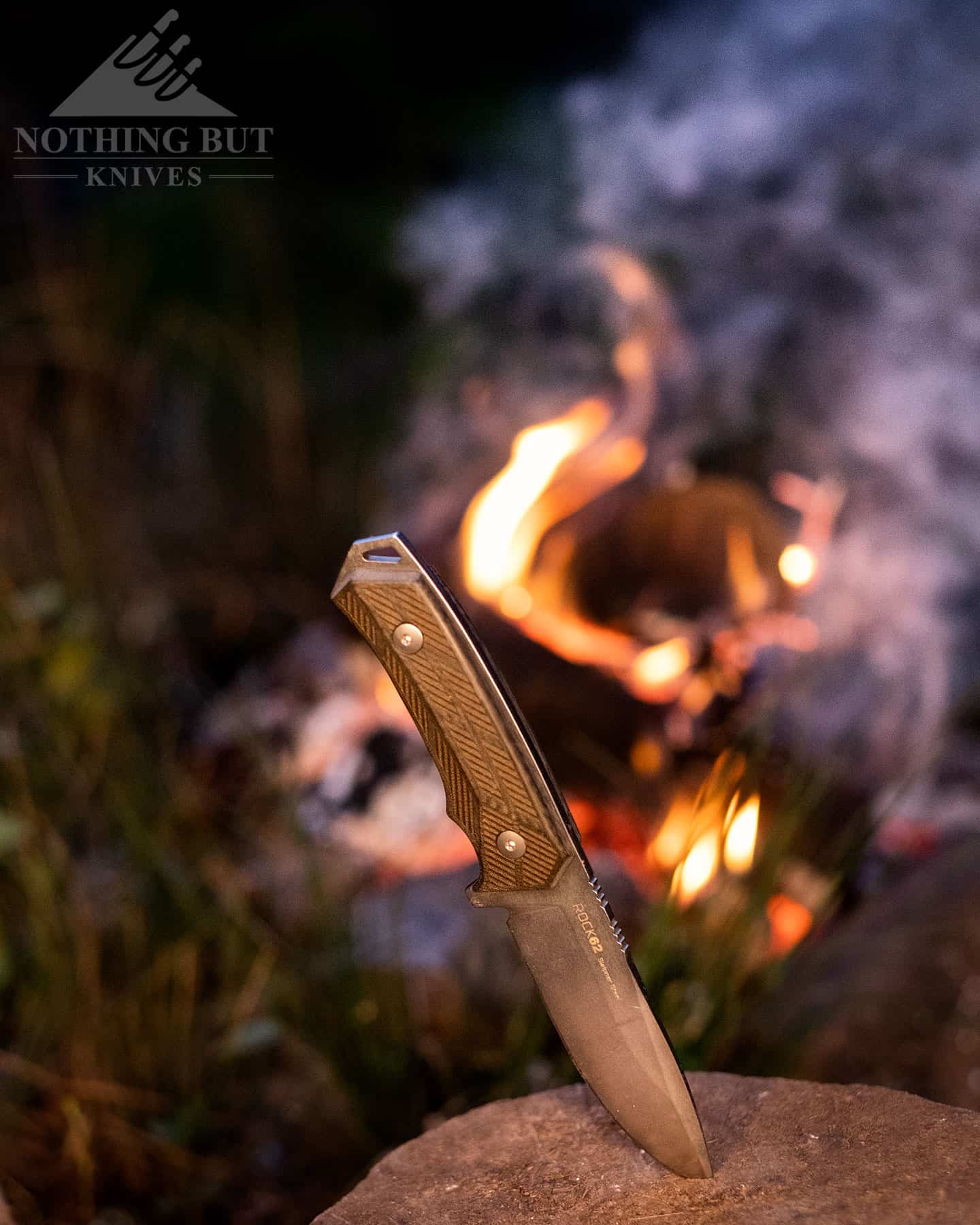 Woox claims they put a 90-degree angle on the spine so it could make sparks with a ferro rod, and I've seen video of them doing just that with it really easily. My own experience was a bit different. The spine isn't quite 90 degrees. They've rounded the spine just enough to make sparks possible but difficult. We didn't even bother trying to get pictures because it was just too much trouble.
That said, the ergos for getting sparks are good. The balance and handle width are nice enough that it's easy to hold and move the knife the way you need to make sparks, you'll just have to either grind the spine a little first or get a better fire rod than we've been using.
The Steel and Grind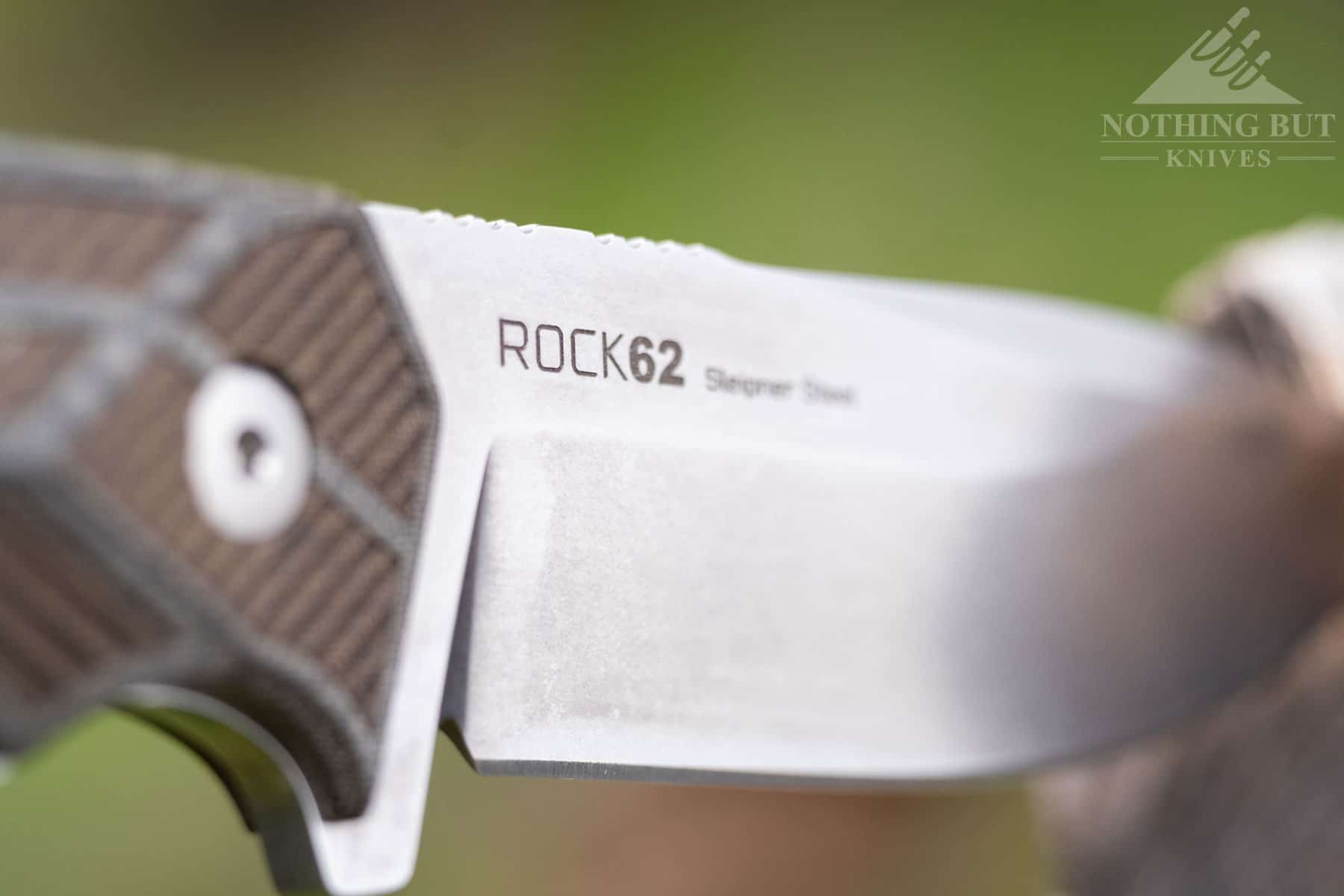 I didn't have much experience with Sleipner before this knife. It doesn't seem to get much hype in the knife snob world. I'm not sure why, because on paper it looks pretty good, and I've had nothing but good experiences with it so far.
I put the blade through hell by chopping and batoning through logs, cutting up about a dozen shish kabobs, and using it as a combination fork, spear, and spatula to cook some beef chuck over a fire that was entirely too hot to be cooking anything.
By the end of the day it had two little chips near the heel of the blade, and maybe an inch of edge that couldn't pass the paper test anymore. Then all I needed to get it back into fighting shape was a few passes on a honing rod. The edge is still a little rough, but even with the chips and folded edge the geometry was good enough to cut rope. This blade has almost all the properties I want in a survival knife. Just get a proper 90-degree angle on the spine and I'd be golden.
More Stuff about Sleipner Steel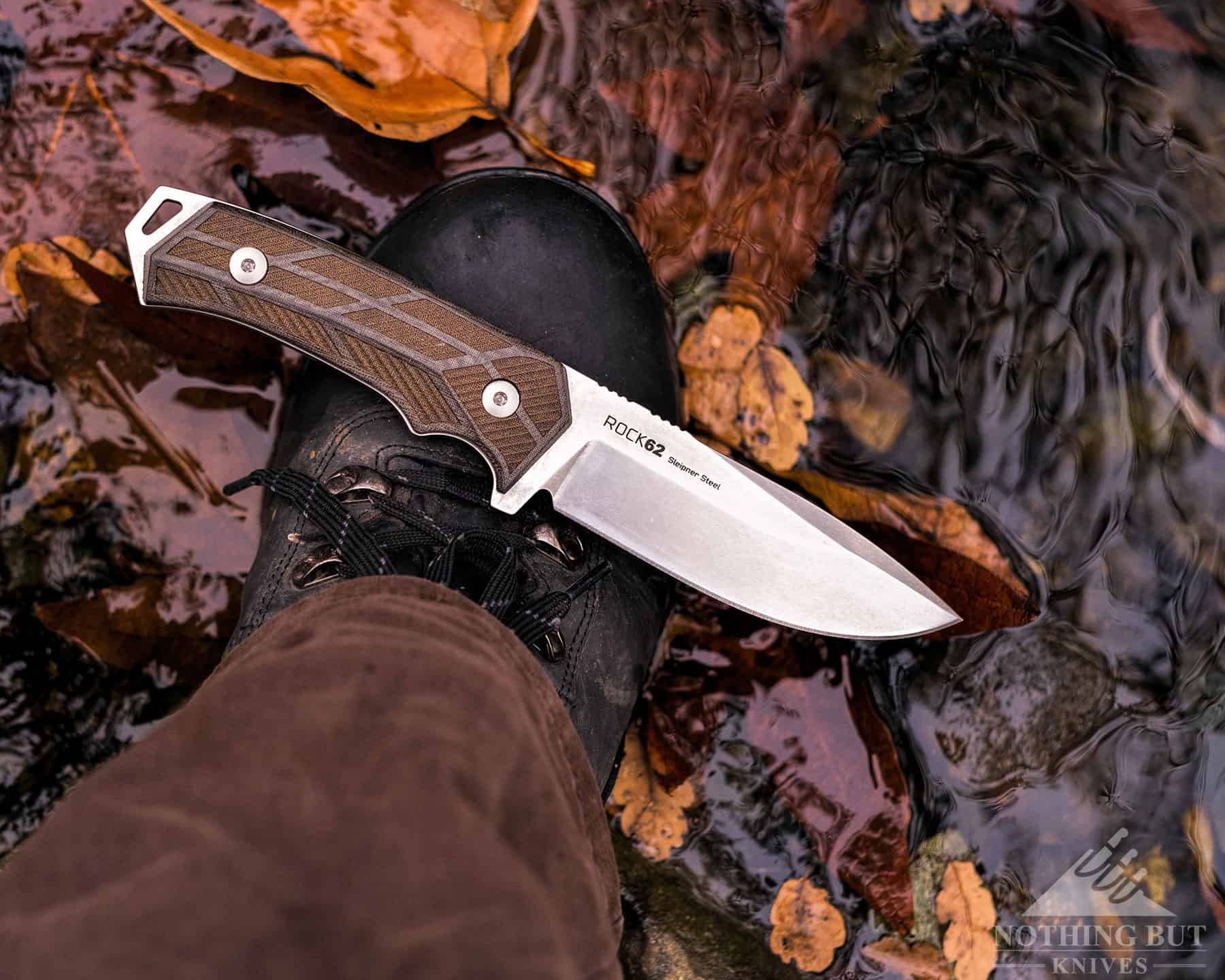 Feel free to skip down to the sheath section, but there are a couple more things about this steel I want to quibble about.
Sleipner turns out to be a Bohler-Uddeholm rework of D2. It's meant to be tougher with a fairly high hardenability. Looking at their chemical compositions I'd say it's more of an homage than a rework, though. Sleipner steel has a lot less carbon and chromium, with some vanadium and extra molybdenum thrown in. My understanding as an uneducated enthusiast is that all of those things should make this steel tougher and have better edge stability, but it doesn't really look like a progression from D2 aside from being a high-alloy non stainless steel.
So there's less of a chipping danger here, and sharpening tends to be an easier task than with D2. I did manage to get a couple small chips in the Rock62's edge, but they're well within the range of expectation from the kind of work we put it through, and it responds well to stones and strops.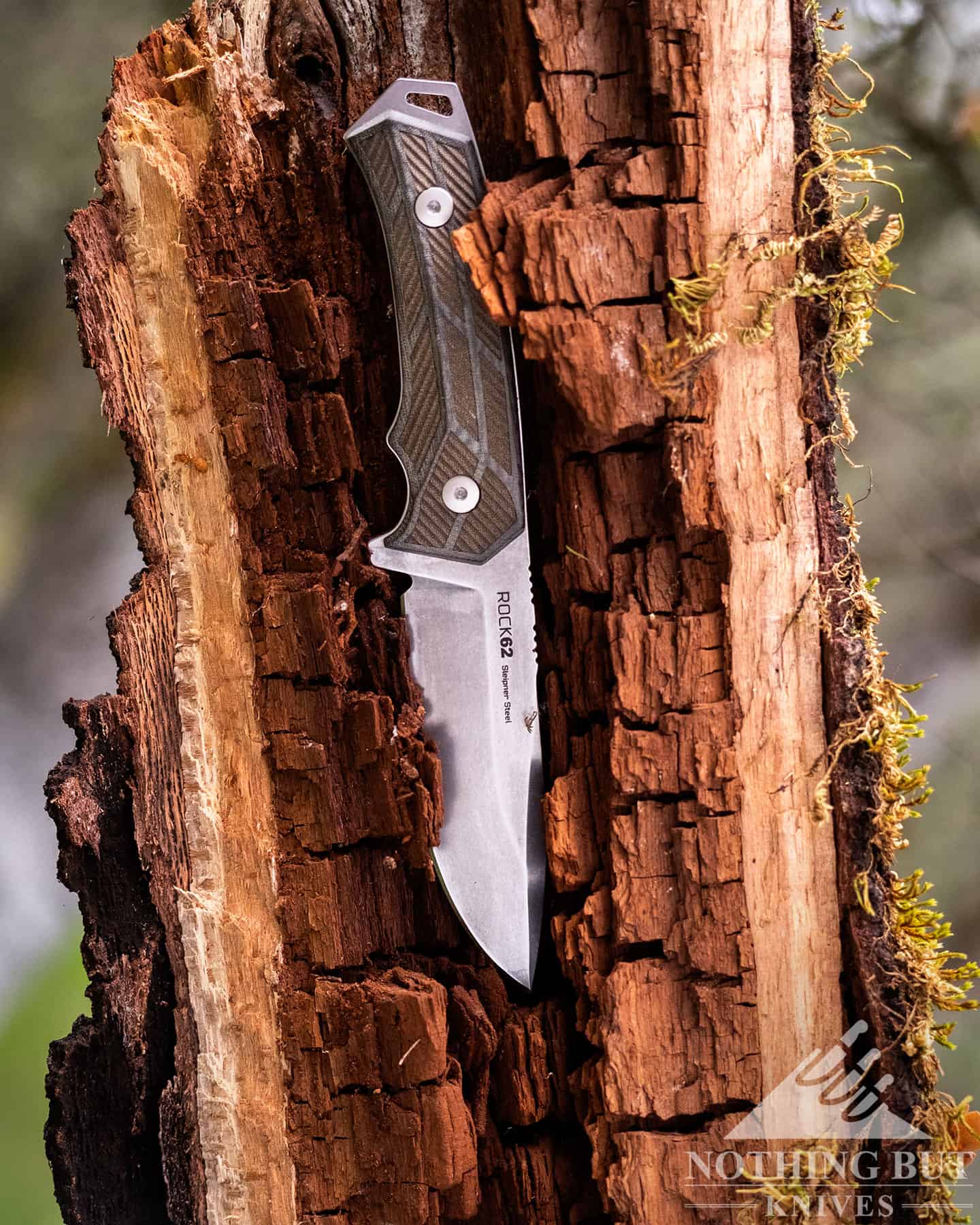 I don't really agree with Woox's product-description claim that Sleipner is the best steel for knives, because I'm not prepared to have that kind of argument with Crucible fanboys (or anybody for that matter), but I will say that, based on this knife, Sleipner steel seems like a better option than D2 for survival and camping knives (with the exception of D2 steel from companies who really know what they're doing with it).
The Snug Sheath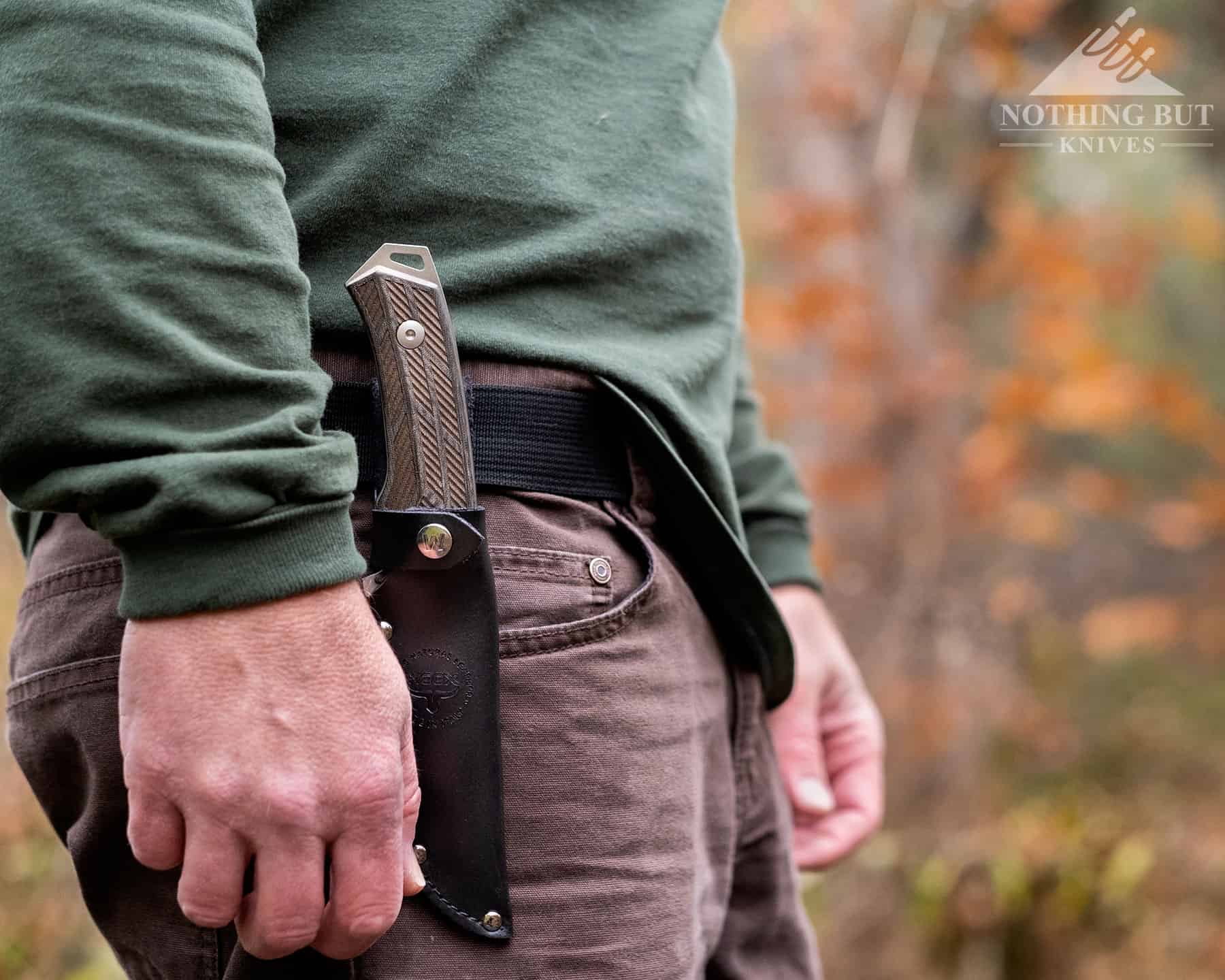 The sheath is a bit of a monkey paw wish. It feels super comfortable on the belt. Woox did a great job of finding the right height and balance point to make the knife feel like it's barely there when I'm hiking. I didn't feel it poking my side much, and I don't have to put my arm in too weird of an angle to get my hand on the handle.
There's also no danger whatsoever of the knife falling out of the sheath, because this leather has a damn death grip on it. I've managed to loosen the leather up a little just through use, but it still takes a little tugging, and, frankly, I have to wonder how long this sheath will last through a proper camping trip since it's pretty thin and only single stitched.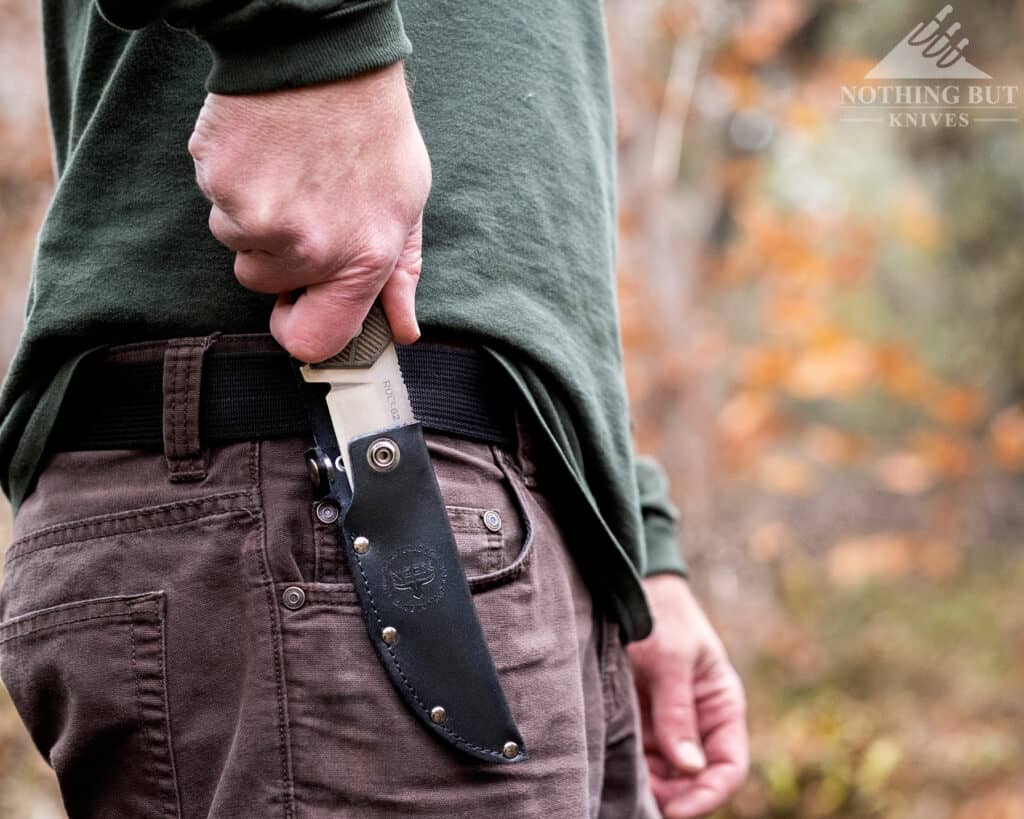 It seems like Woox might know their stock sheaths aren't ideal, because they make an add-on sheath that looks like it solves pretty much any issue I've had.
The add-on sheath is a little pricey. It makes the whole set up go up to a price point that could scare off less enthusiastic campers (it puts the Rock62 well into Fallkniven F1X territory, for context), so I get why they ship this thin, problematic sheath as the base option.
To be completely fair, I haven't had much trouble outside the retention issue; it just feels like they could have workshopped the sheath to be a little more manageable out of the box. Based on knives I've handled from companies like Marttiini and LionSteel I know it's possible in this price range. But at some point I also have to admit that I'm dwelling on this for the sake of having something to criticize on a knife that I like a lot.
Comparison and Alternatives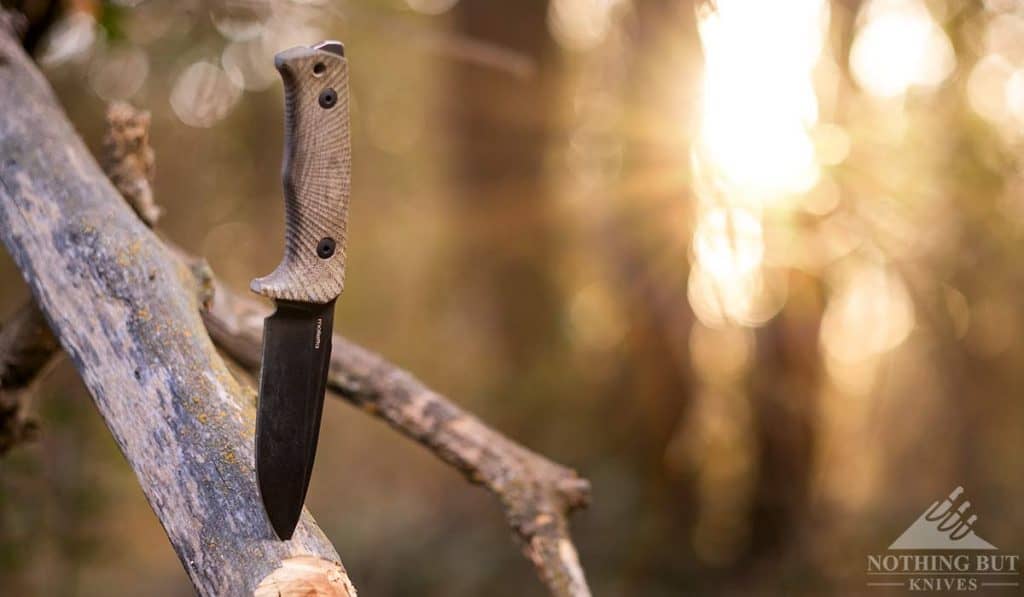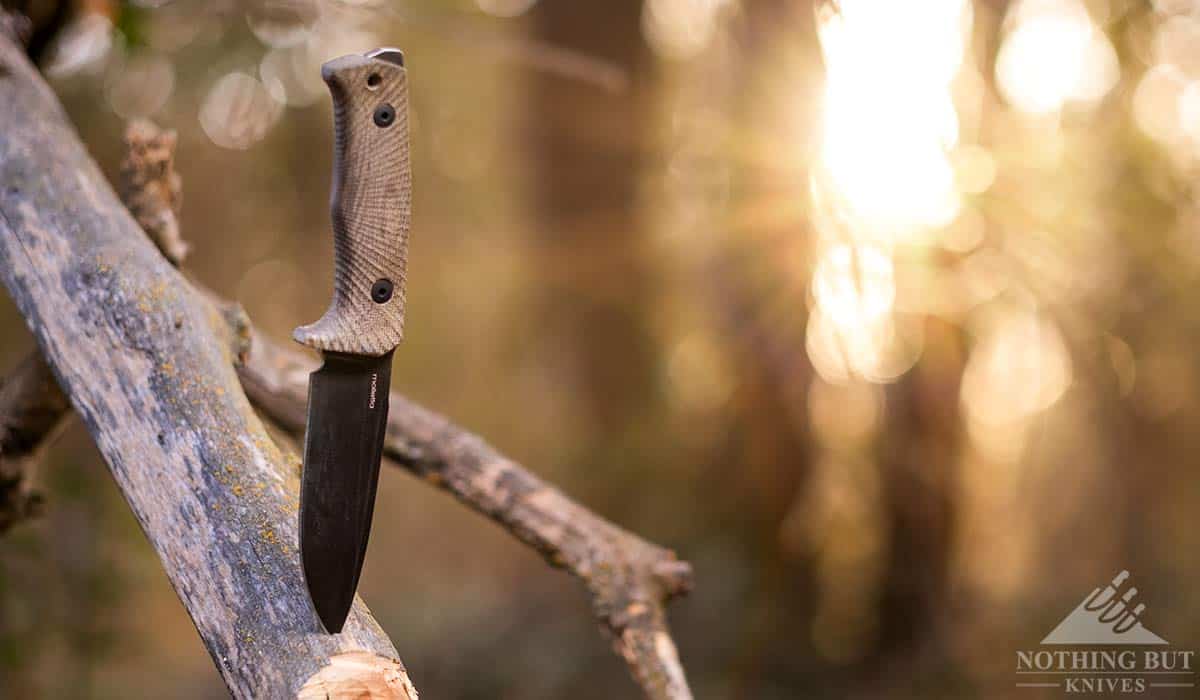 The LionSteel T5 is currently the most similar alternative we have in our collection. It usually runs a little cheaper, and the blade is a little longer, but the overall feel and function of the knife is close to the same. Also, besides coming from an Italian maker, the Niolox blade steel emphasizes toughness and good edge stability. Although it probably has a bit of an advantage over Sleipner as a powder metallurgy steel.
Going farther down the price range, the Ka Bar Becker Harpoon is a very serviceable alternative. It was designed as a tactical knife, but we've used the hell out of it at the campsite, and it sits prominently in my mind as one of the best handles I've ever interacted with. Especially after we swapped out the stock Zytel scales with Micarta, which puts it in about the same price range as the LionSteel T5.
The Zero Tolerance 0006 is a good alternative if you are looking for a higher end steel and a higher end price tag.
Check out our article on The Best Survival Knives in 2023 for more alternatives to the Rock 62.
Conclusion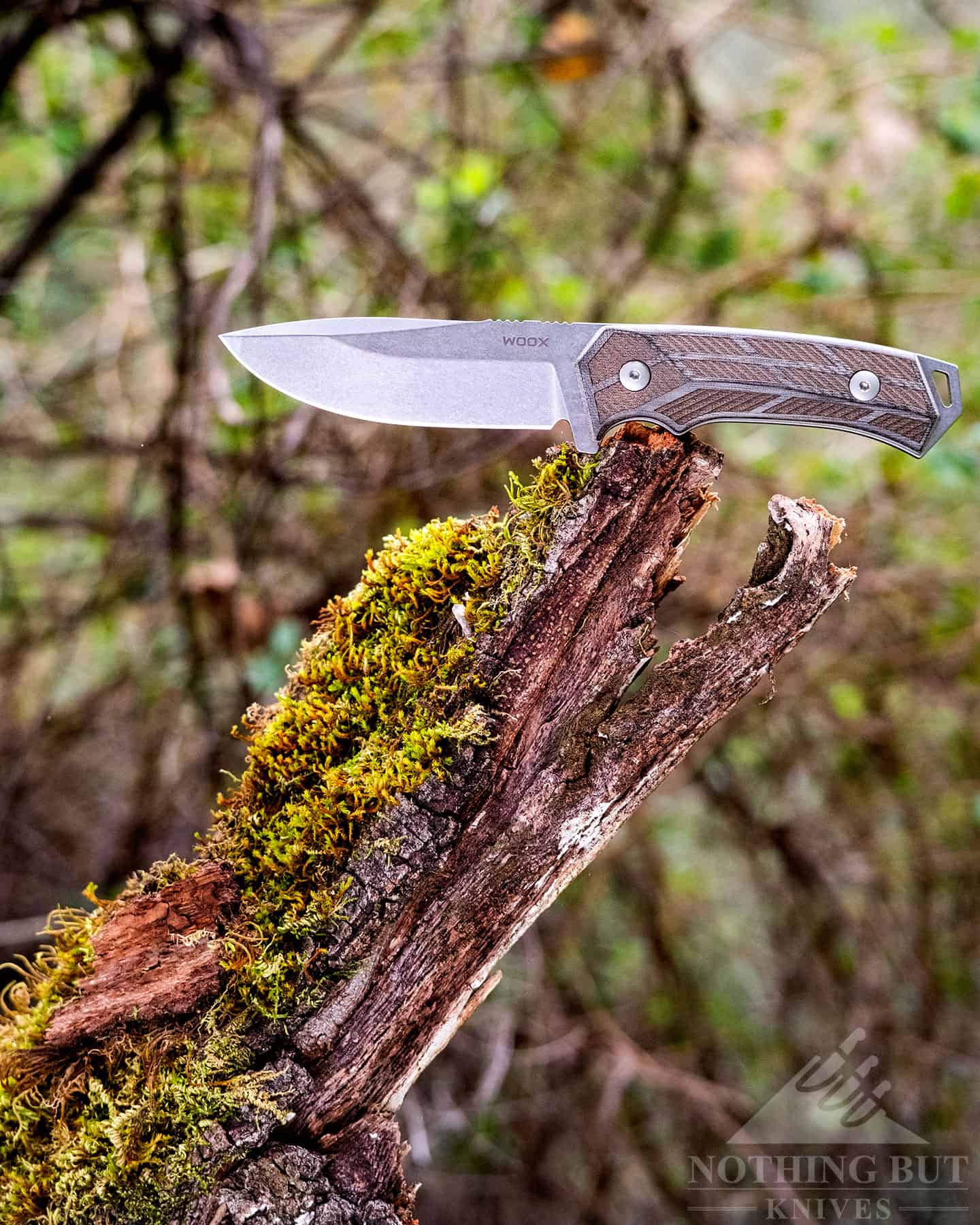 This would be a good knife coming from an established knife company like LionSteel. Coming from an almost brand new company as its very first flagship knife, this is really impressive.
If we're only judging this on the merits of its ability, I feel confident saying the Rock62 is a good choice to take into the woods for a week. You can spend all day using it and still be able to use it reasonably well the next day. Take along something to hone the steel and keep the blade dry long enough to get home, and you'll have a fantastic wilderness tool for a long time.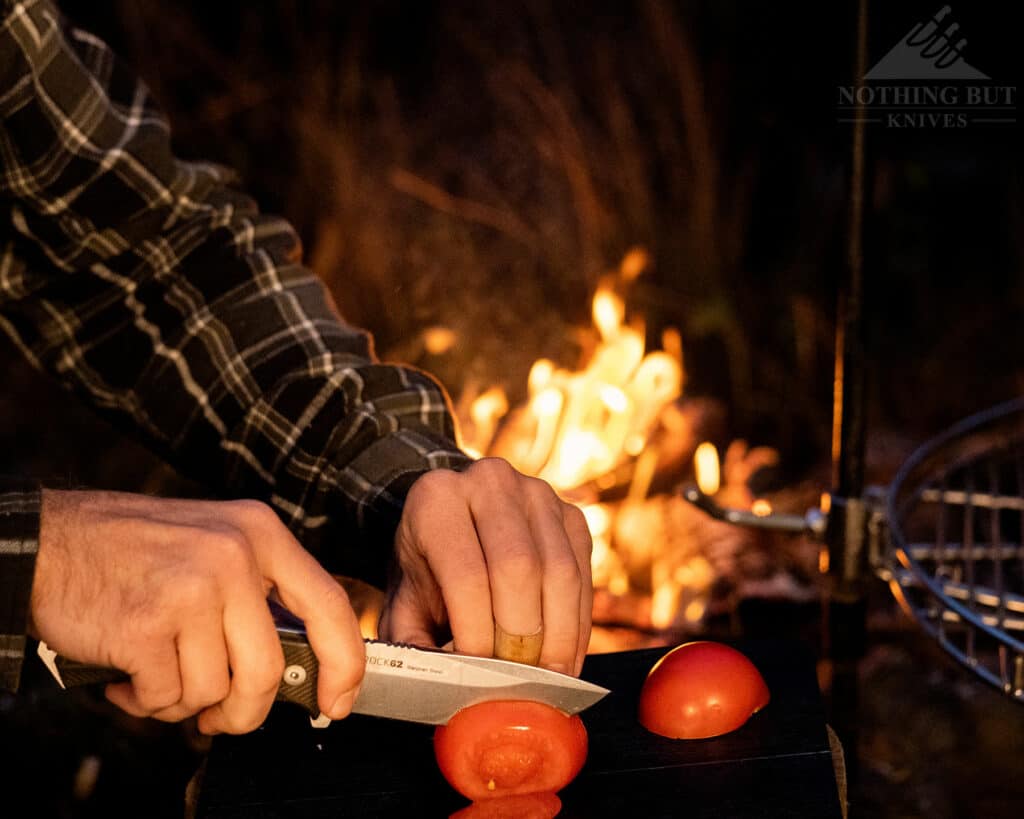 If we take it in the context of the survival knife world as a whole, I'd still say this is one of the better options. I like using it better than the ESEE 4, and it's at least on par with the LionSteel T5.
It's main failures are the aggressively snug sheath and the spine being difficult to throw spark with (which, admittedly, could be a user error in this case). Throw both those issues into the fact that most versions of the Rock62 come close to $200 and you run into a slightly larger problem in the shape of Fallkniven's entire line up.
It's not outrageously priced, though. Another $30 one way or the other and it's still within the range most of us should expect to pay for a knife that performs this well. More importantly, the fact that this is Woox's first knife shows that they know what they're doing and they're serious about making quality tools. These guys are going to be making some great knives down the road, and we should all be paying attention.