This Discontinued Tactical Classic is Worth Owning if You Can Track One Down.
Let's talk fighting knives. It is a sensitive topic, to be sure, but there's no way to sugarcoat the intended purpose that defines Massad Ayoob's contribution to the Spyderco lineup. The Massad Ayoob is a knife that is purpose-built as a tool for self-defense, and it is a design Spyderco has had produced off-and-on for two decades.
Specifications
| | |
| --- | --- |
| Blade Length: | 3.69″ (94 mm) |
| Closed Length: | 5.04″ (128 mm) |
| Overall Length: | 8.65″ (220 mm) |
| Cutting Edge: | 3.30″ (84 mm) |
| Blade Thickness: | 0.118″ (3.0 mm) |
| Blade Material: | CPM-CruWear |
| Blade Style: | Drop Point |
| Blade Grind: | Saber |
| Blade Finish: | Plain |
| Handle Material: | G10 |
| Handle Color: | Gray |
| Locking Mechanism: | Lockback |
| Pocket Clip: | Stainless Steel (Tip-Up/Down, Right/Left Carry) |
| Model Number: | Massad Ayoob (Sprint Run) |
| Weight: | 4.90 oz. (139 g) |
| Made in: | Japan |
Pros
There's no mistaking what this knife is meant to do.
The long, thin blade is paired with a thin handle, making this ideal for EDC.
The folder's strength relies on a very strong, traditional lock-back design.
Cons
The negative blade angle may put off some users.
The limited nature of the sprint run makes these hard to find.
The Spyderco Massad Ayoob's negative blade angle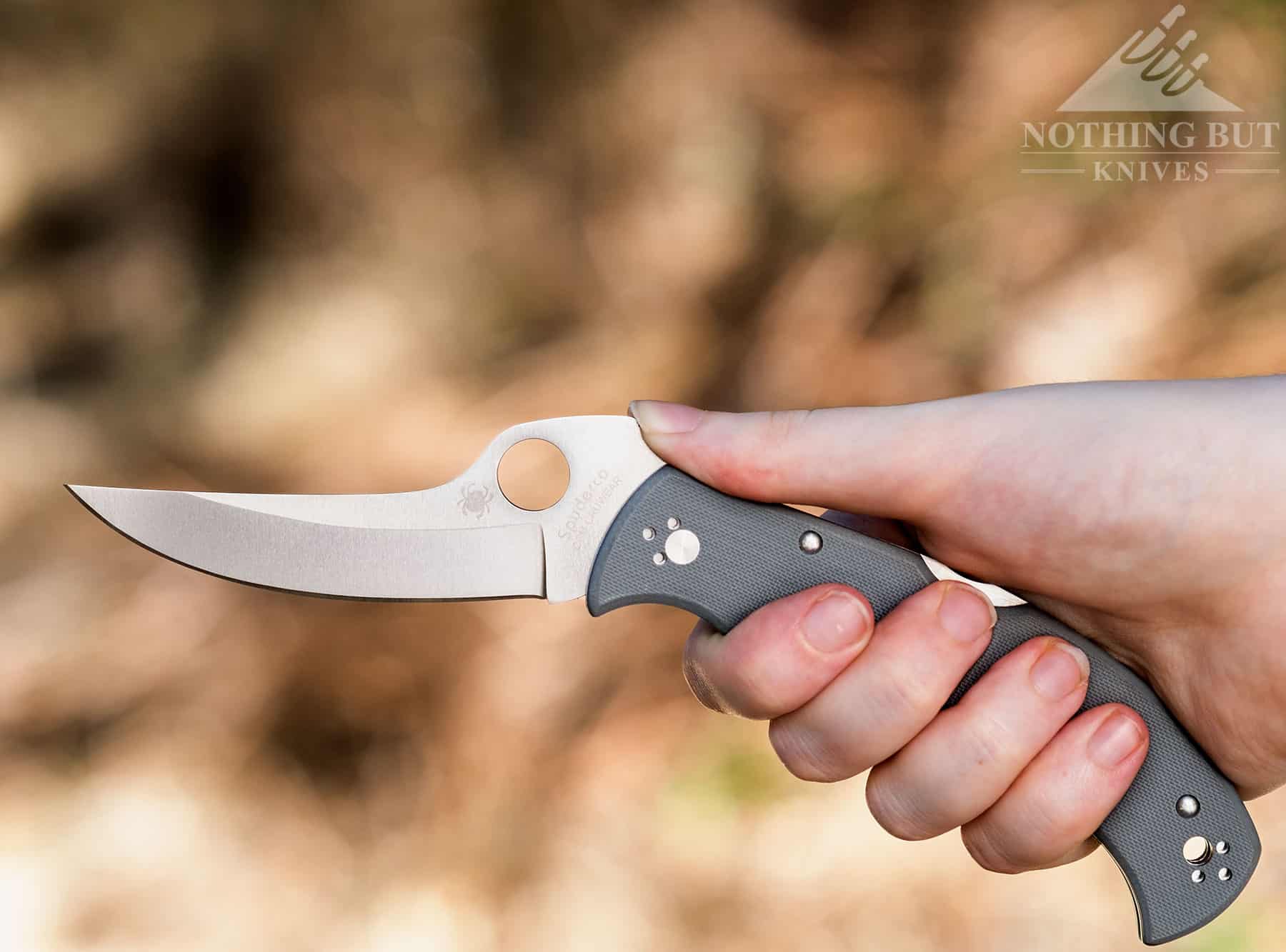 One of the most arresting elements of this design is the negative blade angle. There are very few designs that angle the blade down from the handle like this. The hawkbill is one, though it is not meant for poking holes. The kuhkuri is another, but that, too, is about leverage on the downward chop.
This blade is angled more like an old musket. When you extend your arm out, the blade actually lines up with the bones of your forearm. Any knife can be held at this alignment but doing so with a traditional design means you have to cant your wrist down—and it isn't a natural position.
The Spyderco Ayoob is meant for more adrenaline-fueled, reactionary use. In times of extreme stress, even in the best of scenarios, your lizard brain kicks in and you fall back on training and muscle memory. Odds are you won't be capable of advanced critical thinking. And making the most efficient use of the body's ergonomics will increase your odds of survival.
As such, the Massad Ayoob provides a long pointed blade, Spyderco's iconic thumb-hole opener, and aggressive jimping where your thumb hits the blade—all of which combine to make a fast, efficient, and effective self-defense knife.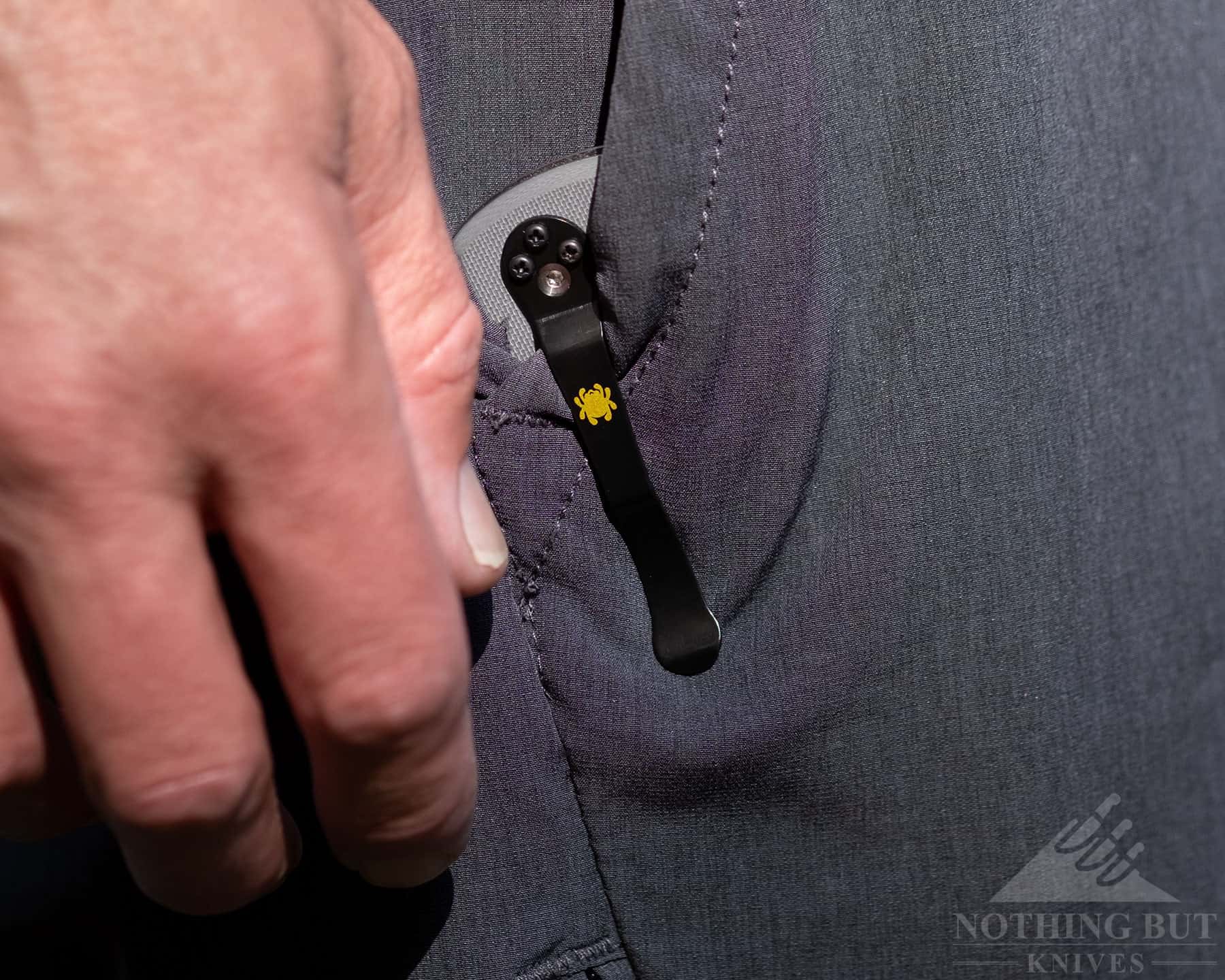 How practical is the design for EDC?
This wouldn't be my first choice for trimming a hangnail. While it can open envelopes and boxes like a champ, the Massad Ayoob will likely be a purpose-driven knife for most who carry it. This is a knife that might be best paired with something more utilitarian in design, something smaller.
Part of my rational here is simply public perception. This knife looks aggressive and I've learned my lesson about pulling knives that scare the sheep, even if you are doing so with the absolute best of intentions. I'm not saying you can't, or even shouldn't—just understand the consequences of such actions.
Otherwise, this knife will do everything a knife should. The negative blade angle even makes it a good slicer, as the belly does the bulk of the cutting work. And there are versions of the design with even more aggressive blade serrations (something Spyderco has always done exceptionally well).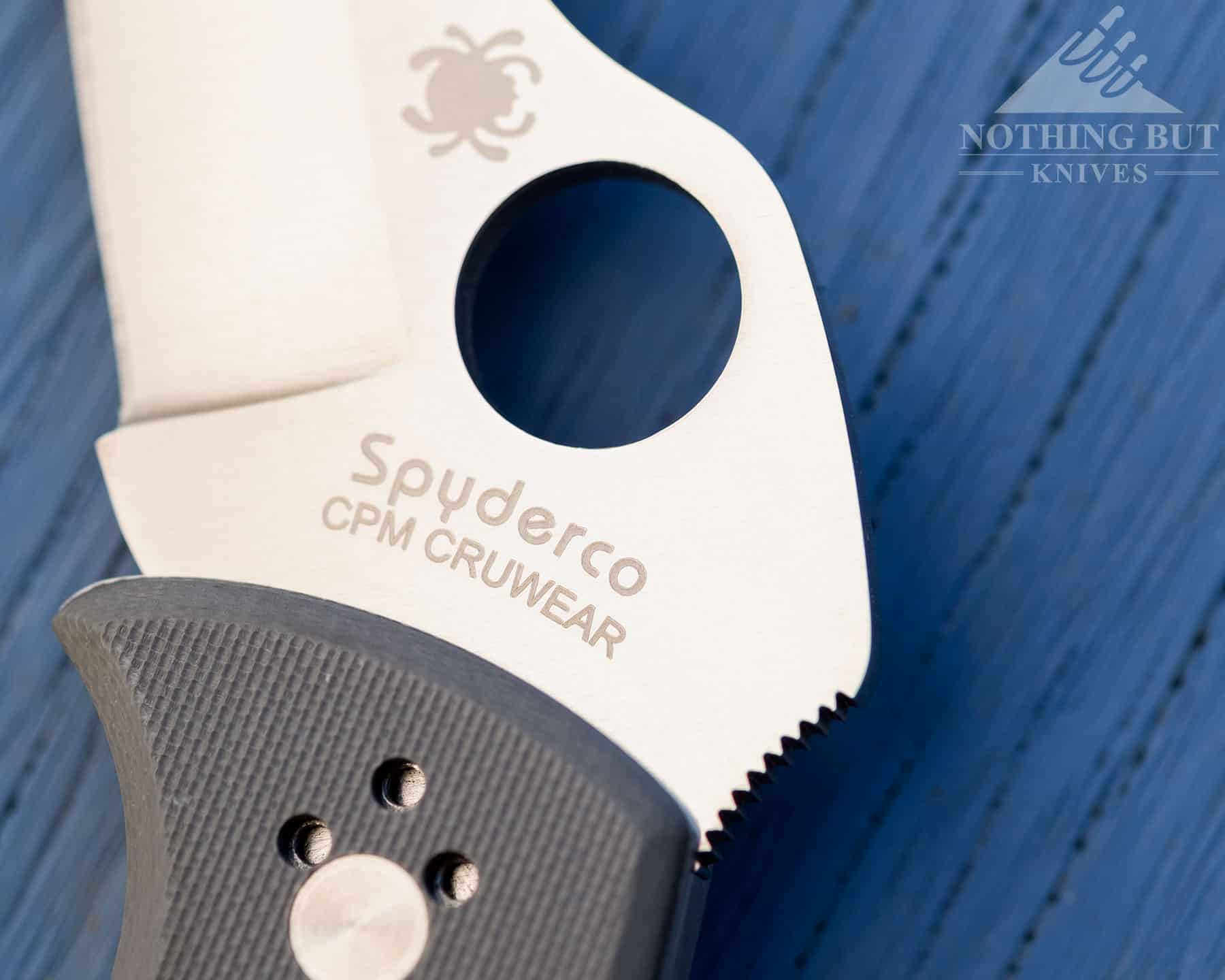 Materials
The blade on this version of the Sprint Run is CPM CruWear. This is a step up from D2 and other corrosion-resistant tool steels, but is still not stainless. CPM CruWear can be hardened for an exceptional cutting edge and has just enough chromium in its alloy to make it easy to care for.
The grey-green G10 is easy to grip, and there's just enough curve in the handle itself that, when combined with the jimping, there's very little chance of your hand slipping. Many knives adopt a highly textured grip pattern to make up for poor ergonomics, but not the Massad Ayoob. This design is easy to carry, won't destroy your pockets with sharp edges, and yet still performs well in the hand.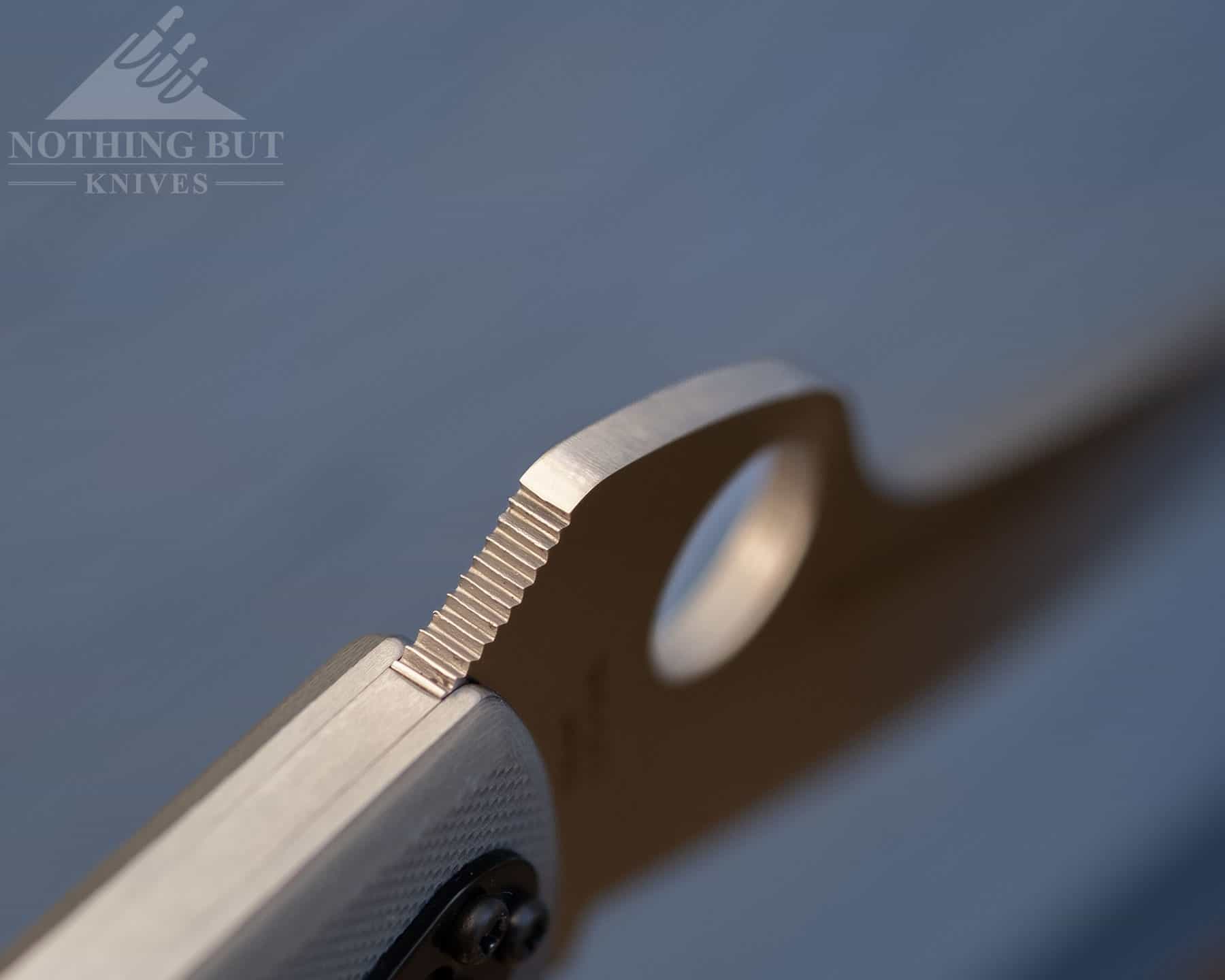 Who is Massad Ayoob?
For those of us in the firearm industry, Massad Ayoob (the designer, not the knife) is a bit of a legend. He's worked as a firearms and tactics trainer for almost half a century. His company provides legal expertise, expert representation, and, though he's not a lawyer, he is renowned for the legal training he provides lawyers. From hands-on range instruction to courtroom strategies, Ayoob is a giant.
As a writer and editor, he looms large for me. Ayoob has been actively contributing reviews, articles, and expertise for more than 50 years. When I began writing gun reviews, I read hundreds of his articles, and countless others that he'd edited.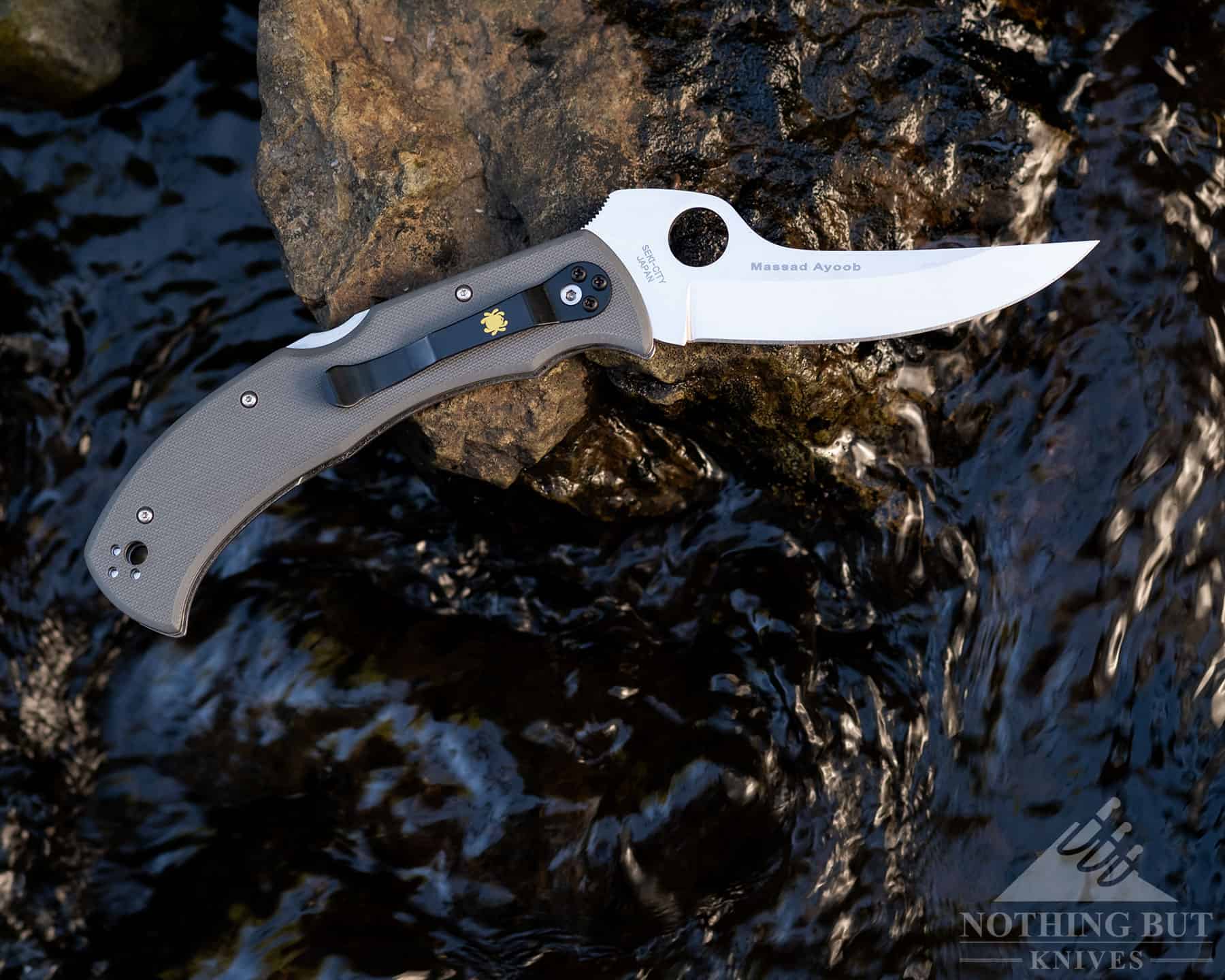 We spoke about the knife and I asked him about his twenty year working relationship with Spyderco. "Initially, though I had written an outline on the design rationale (blade held in line with the long bones of the forearm in neutral grip, greatly increasing both stabbing and slashing power, etc.) the initial advertising boiled down to 'knife designed by famous gun guy'," he said.
That's how marketing works. It is what attracted me, a student of Massad Ayoob, to the design. Being a "famaous gun guy," though, may not be enough. It was a contributor, "JD Spydo", on the Spyderco Forum that Ayoob credits with the more recent interest in the design and the success of the Sprint Run.
JD Spydo, Ayoob noted, "show[ed] Spyderco there was a demand" for this new production.
"The C60 thread JD Spydo created made the purpose and features of the knife much more clear to a lot of potential buyers."
"I'm interested in seeing how the carbon steel of the current variation works out in the long run," Ayoob said about the CMP CruWear. "I'm happy to see the new one with the option of the pocket clip allowing tip-up carry if the buyer prefers that to the originally designed tip-down," he added.
"I've been happy with the way the knife was received by those who understand what it's for," he concluded.
That's a loaded statement, I think. It points to a truth all too familiar to designers. The reception "by those who understand what it's for" has indeed been positive. That doesn't mean there isn't an element out there that doesn't get it.
Understandable. Armed self-defense isn't a philosophy or practice that is universally understood.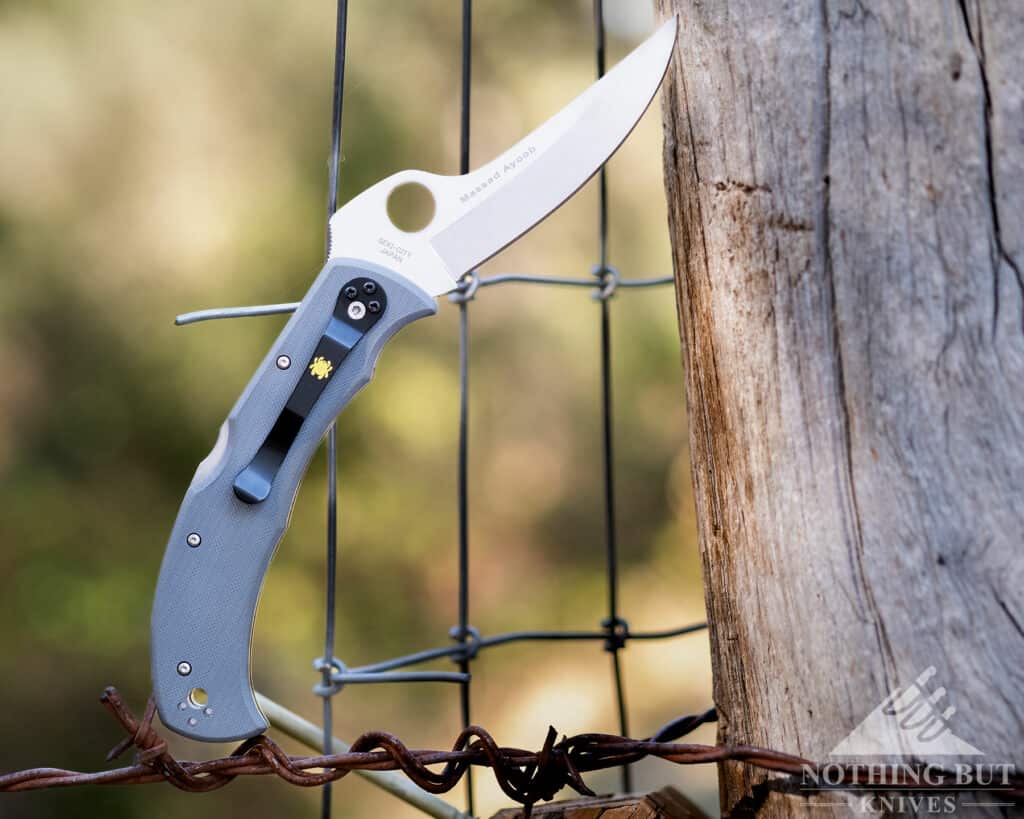 Conclusions
The C60 Massad Ayoob poses a legitimate threat when wielded with authority. All knives do—true enough—but the C60 has a 3.625" blade that works as an extension of your arm. The long handle allows for extra reach, or for the blade to be reversed in the hand.
The knife's thin profile means it conceals easily, but it is large enough to make a very strong visual impression when drawn—making it a tool for defense as well as for communicating one's intent and a clear preparedness for self-defense.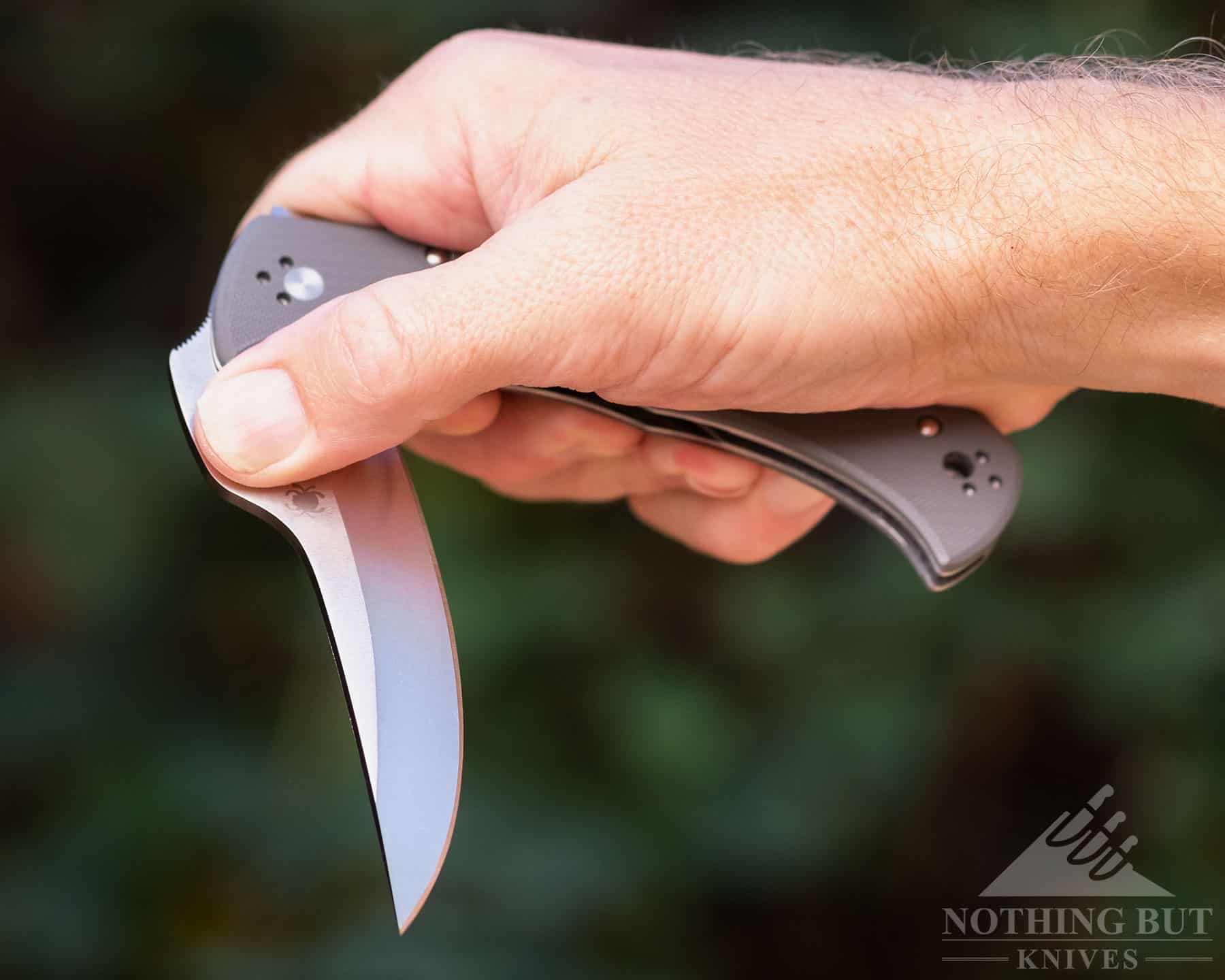 Carrying concealed is about, first and foremost, concealment. While that's less important with knives than guns, it remains a concern. You have to actually carry the tool you intend to use for self defense, and large, obtrusive designs may feel good, but often are a pain to carry.
And that is what this knife is built for. Carrying it isn't enough. You need to train with it and understand the consequences of your actions. A tool isn't even a tool until you learn how you can use it.