An Unapologetically Overbuilt Hard-Use Flipper That is Right at Home on a Job Site or a Campsite.
The Off-Grid Viper V2 makes no attempt at disguising itself as a lightweight gentleman's folder. It is big, and thick and it has the lines of a fighter jet. Words like, subdued or sophisticated don't usually find themselves into an article about an Off-Grid knife. That is especially true of the Viper V2.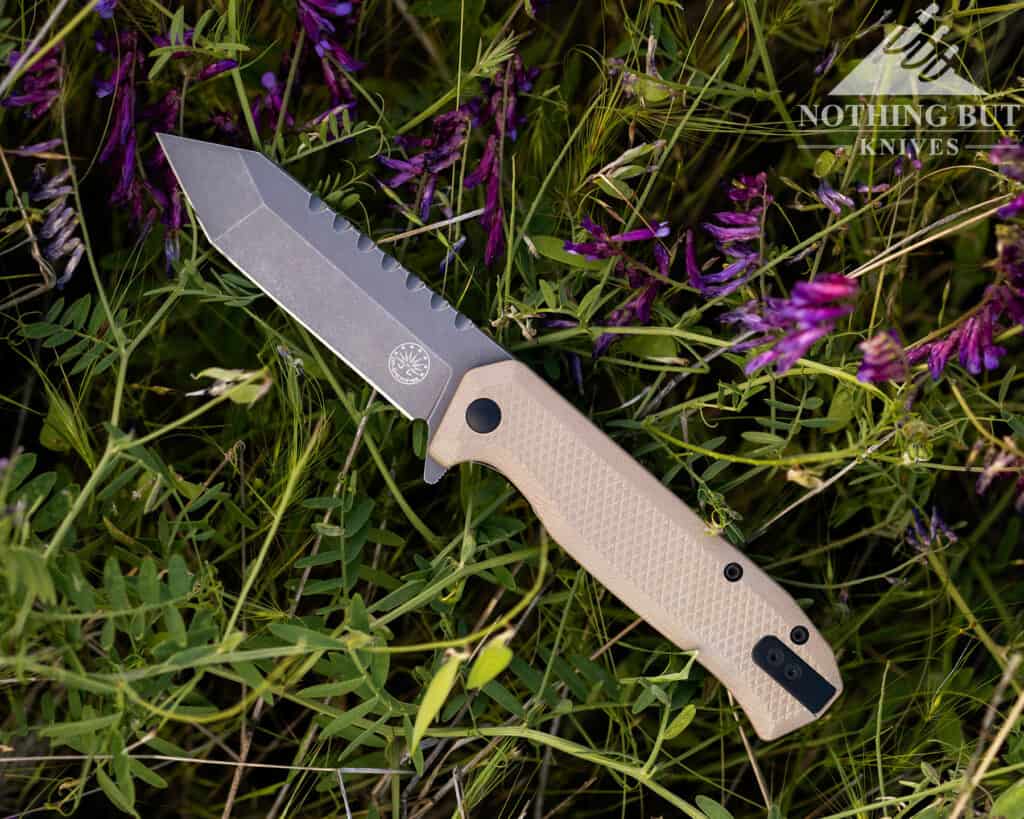 This update to the original Viper increased the size and weight of the knife a bit, but it is also tougher, and more practical for hard use type tasks. Off-Grid also changed the steel from Bohler K110 (basically D2) to 154CM. I personally prefer 154CM for this type of knife, because it is tougher and easier to sharpen. It also has better corrosion resistance.
This has been my primary EDC for much of 2023, and one of my most recommended pocket knives this year.
| | |
| --- | --- |
| Overall Length | 7.75″ |
| Blade Length: | 3.75″ |
| Handle Length: | 4″ |
| Weight: | 5.6oz |
| Blade Material: | 154CM |
| Handle Material: | G10 |
| Lock Type: | Liner |
| Blade Shape: | Reverse Tanto |
| Manufactured In: | Taiwan |
| Designer: | Cary Orefice |