A Photo Gallery of Off-Grid's Premium Tactical Pocket Knife
The Off-Grid Scorpion has been a consistent part of my EDC rotation for almost two years. I generally avoid overtly tactical looking knives, but the Scorpion has some hard use knife capabilities that make it one of my favorite pocket knives. I have been planning to write and in-depth review of this knife for quite a while, but fixed blade Off-Grid knife models kept stealing the spotlight. We recently launched our new Knife Photo Tours, and the photogenic Scorpion seemed like a good candidate.
Off-Grid did send me the knives in this article free of charge, but I have a lot of knives, so that doesn't really sway my opinion. Plus this article is more about photos than opinions, so that disclaimer is probably unnecessary.
Off-Grid recently launched a V2 upgrade to the Scorpion lineup. All the knife specs in this article are for the upgraded models.
You can just click on the image below to launch the photo gallery or scroll down the page to view the images the old way.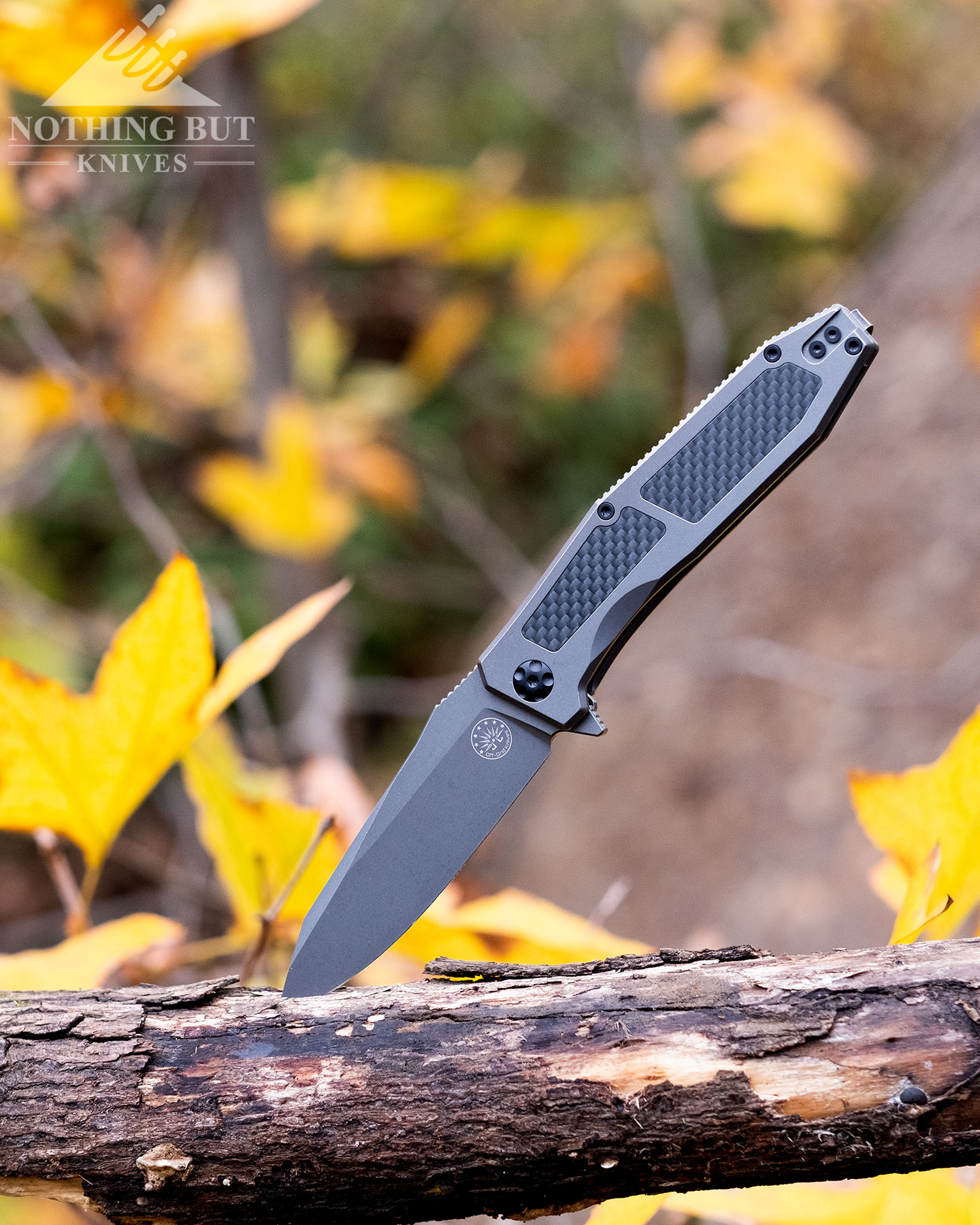 Specifications
| | |
| --- | --- |
| Overall Length: | 8.75″ |
| Blade Length: | 4″ |
| Handle Length: | 4.75″ |
| Blade Steel: | Bohler M390 |
| Blade Thickness: | .15″ (4mm) |
| Handle Material: | 6AL4V  Titanium With Carbon Fiber Inlays |
| Lock Type: | Frame Lock |
| Weight: | 4.9oz |
| Designer: | Cary Orefice |
| Blade Grind: | Flat |