The Buck 250 Saunter Slip Joint Knife is Fun, Practical and Temporary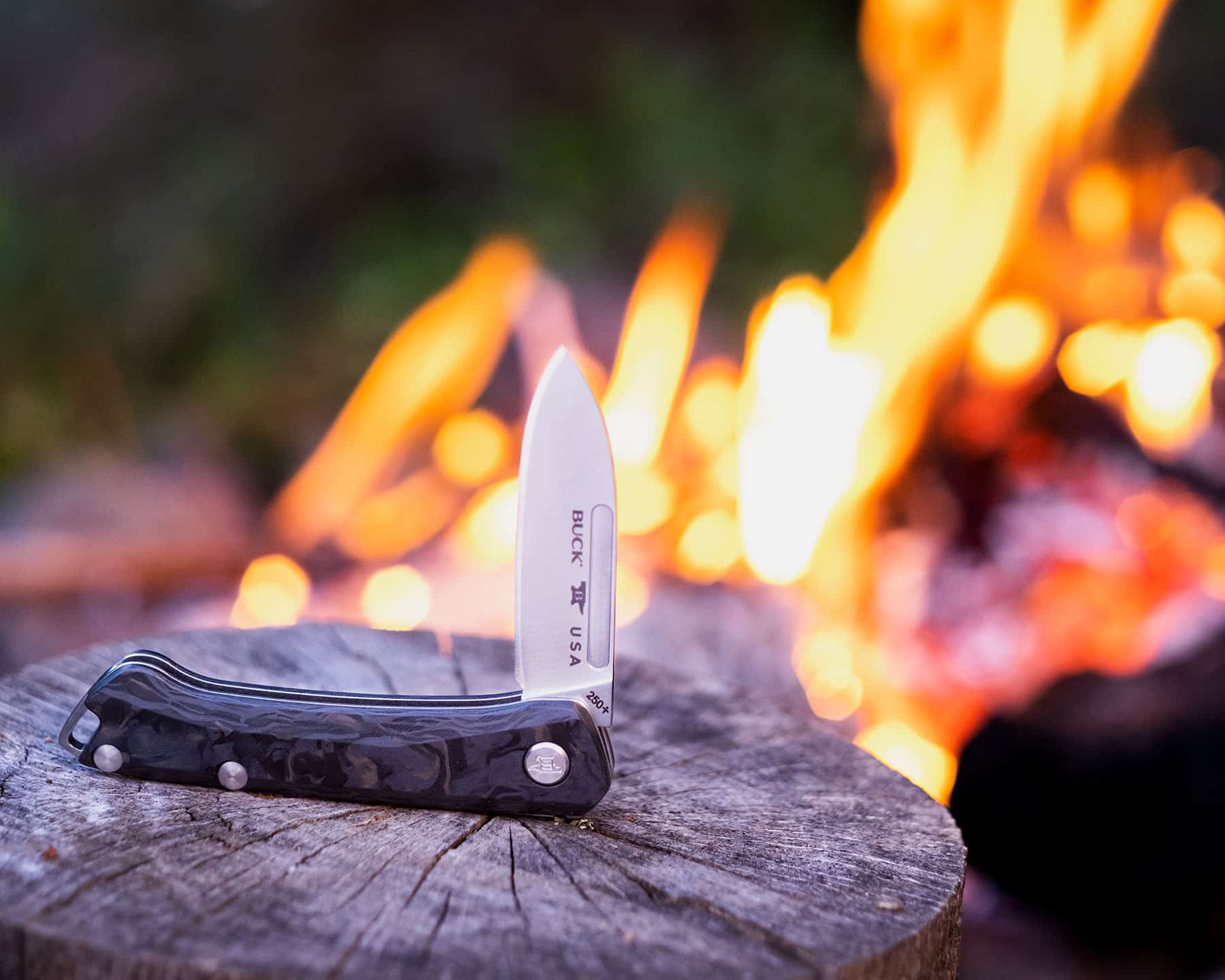 The Buck 250 Saunter is a limited release slip joint knife. Buck says it will only manufacture this knife in 2022. Once those knives sell out there will be no more. From a collectors standpoint this is kind of cool, but I have been so impressed with this knife that I feel bad for the slip joint fans that will not be able to get one down the road.
The fit and finish of the Saunter is impressive, the color changing handle is fun, and the blade design is practical. It really is an instant classic type knife. Too bad it is temporary. It could be argued that the price is a bit steep, but I think it is priced about right considering it is American made with a good steel and a carbon fiber handle. I don't have any real complaints about this knife, but I was annoyed by the ridiculously tight black leather pocket pouch that shipped with it. It is pretty much unusable.
Specifications
| | |
| --- | --- |
| Overall Length: | 5.5" |
| Blade Length: | 2.5" |
| Handle Length: | 3.0″ |
| Blade Steel: | S35VN |
| Blade Thickness: | 3.0" |
| Handle Material: | Carbon fiber |
| Lock Type: | Slip Joint |
| Blade Grind: | Flat |
| Blade Type: | Drop Point |
| Made In: | USA |
Pros
Excellent Fit & Finish
Great Lock
Unique Handle
Practical Design
Cons
Limited Release
Leather Pouch Is Way Too Tight
Pricey