The Buck 263 HiLine is a Well Designed Budget Pocket Cleaver that Should Have Been Made In Idaho.
The HiLine is a good budget pocket knife, but I wish Buck would have manufactured this one in their Twin Falls Idaho factory and doubled the price. I know that sounds crazy, but this knife has the feel of something that could become a classic Buck model if they were to make a premium version of it in the United States.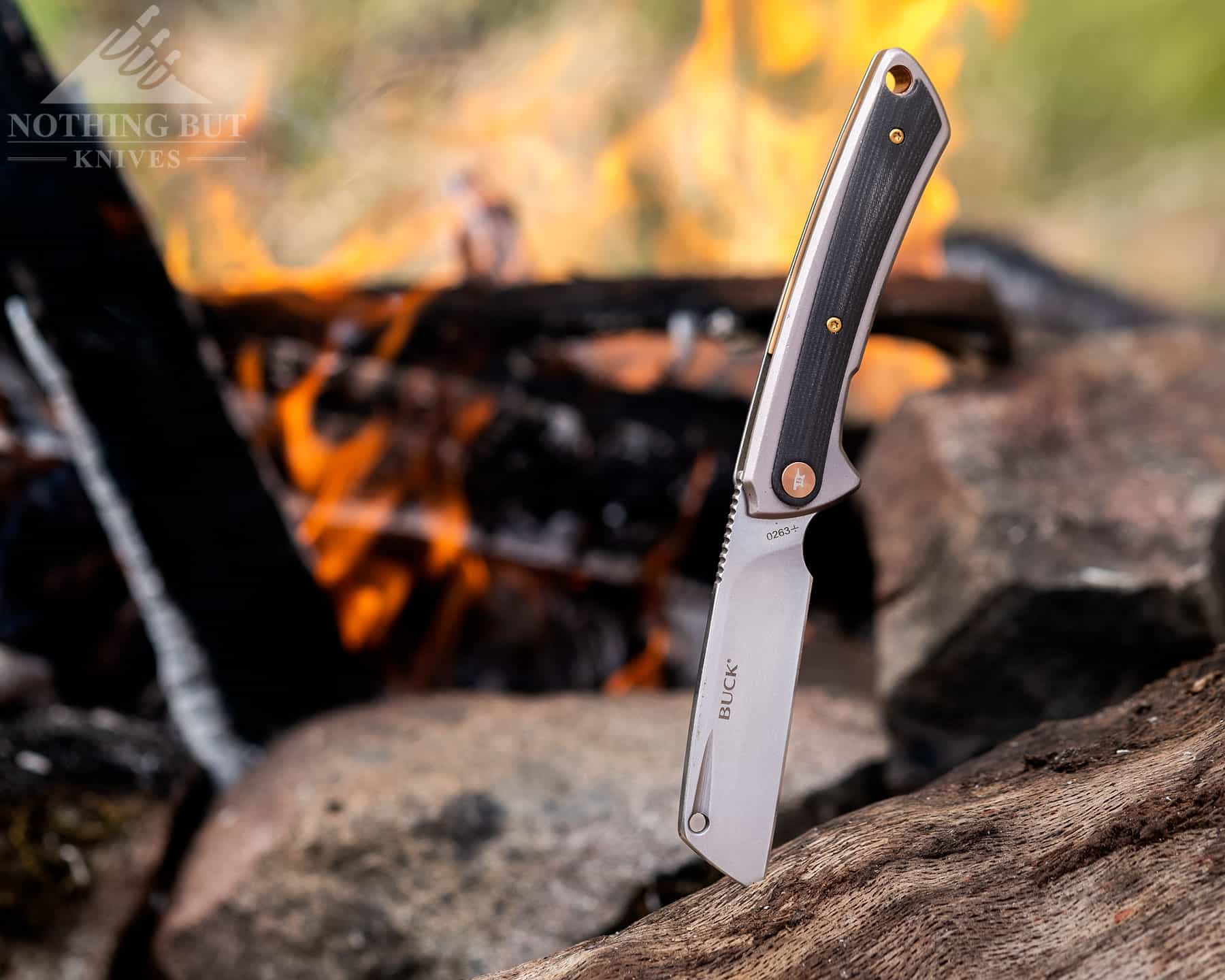 From a budget-friendly, hard-use standpoint the HiLine is tough to beat. The G-10 handle overlay is a nice feature that I hope Buck uses in other frame lock models. The ceramic ball bearing fueled action is smooth and the lock-up is secure. If you like pocket cleavers the HiLine is worth a look.
Buck announced an XL version of the HiLine at the 2023 SHOT Show. We will be adding photos of that version to this photo tour as soon as it is available.
Specifications
| | |
| --- | --- |
| Overall Length: | 7.6″ |
| Blade Length: | 3.25″ |
| Handle Length: | 4.37″ |
| Blade Material: | D2 |
| Weight: | 3.9oz |
| Blade Thickness: | 0.14″ |
| Locking System: | Frame Lock |
| Blade Style: | Cleaver |
| Blade Grind: | Flat |
| Made In: | China |