There are two new exclusive versions of the Raccoon coming out with some pretty striking handle scales: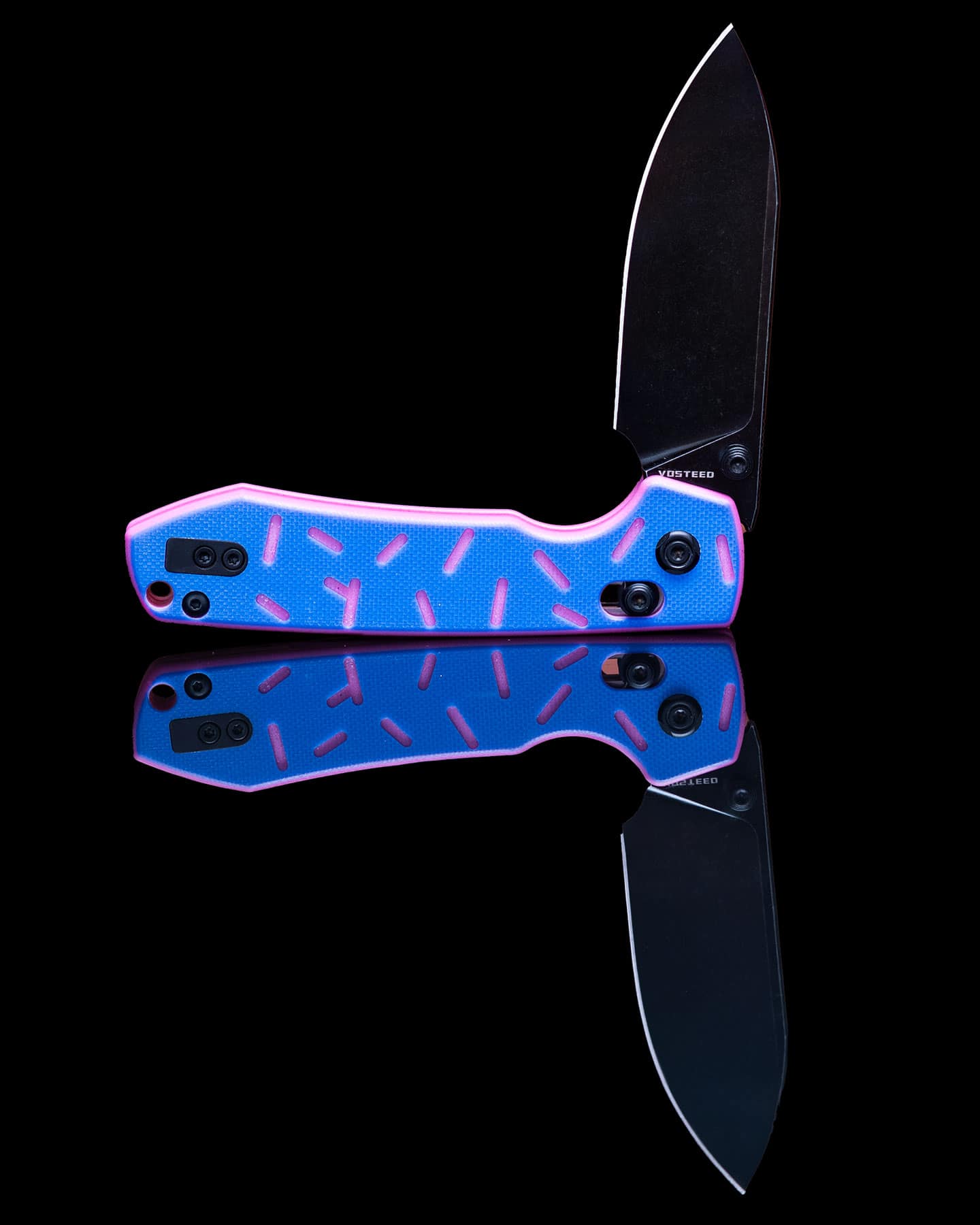 The Crispy Donuts Community exclusive Raccoon features sprinkles-themed G10 scales with the option to go purple or pink with the base color. You can also get it with a satin or black blade finish (available sometime in late October).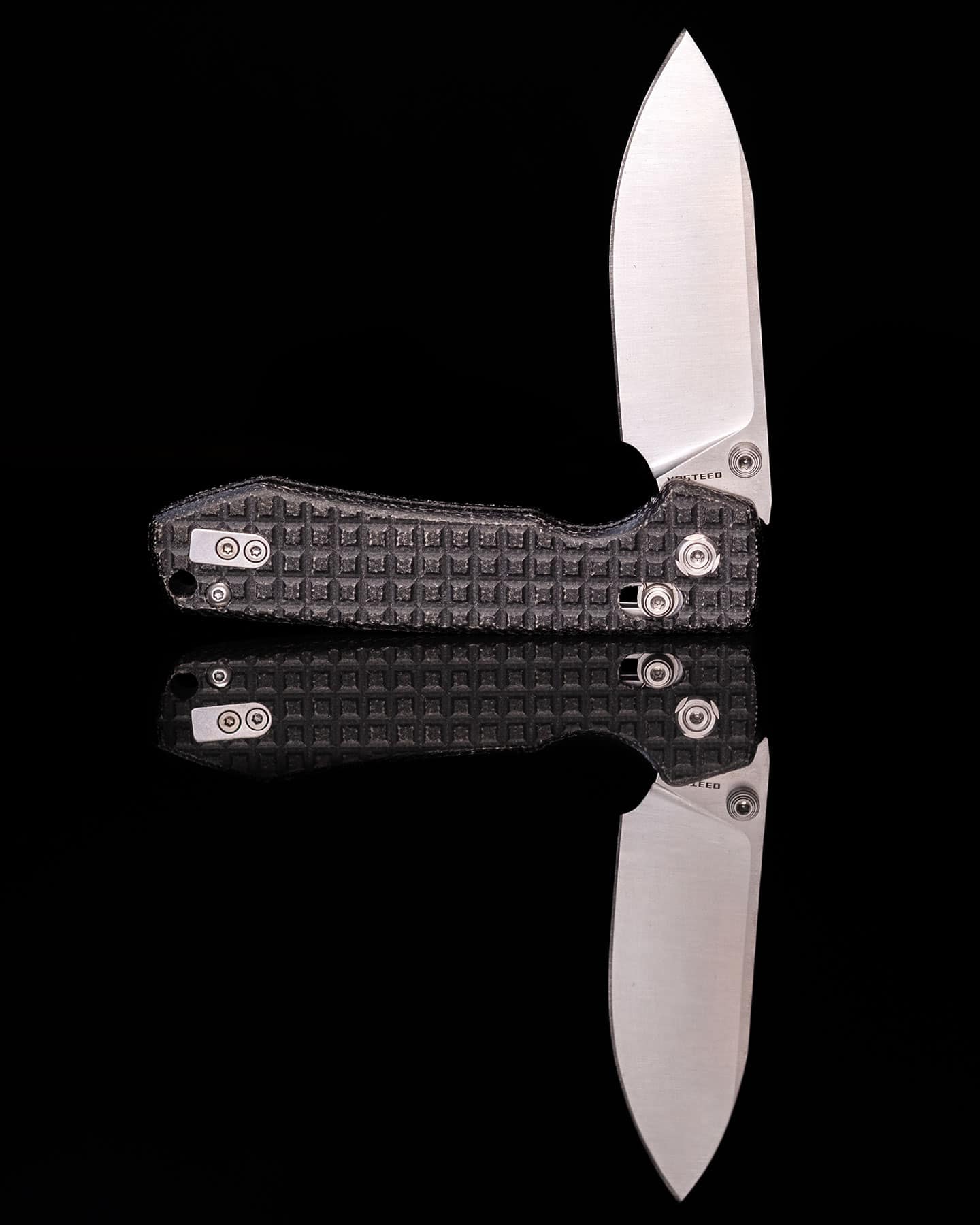 The White Mountain Knives exclusive Raccoon has aluminum scales in blue or black and still with the Raccoon's frag pattern (available now at White Mountain Knives).
The specs remain the same on the knife design. It's still a 3.25″ blade with a crossbar lock, thumbstud opening, and an ambidextrous, tip-up pocket clip. The steel is also still 14C28N, although the pink-handled Raccoon on the CDC is listed with Nitro-V as well.
For the uninitiated, the Vosteed Raccoon is a fidgety little folder with a lot of cutting ability for a casual-looking EDC. It was only available as a button lock when we first reviewed it, but Vosteed has been hard at work since then giving it little updates to perfect the design, and it's become one of their go-to mid-range options with some pretty wide appeal (probably not unlike the Civivi Elementum).
The way things are going, this won't be the last run of limited or exclusive Raccoons. Or if the showy handles aren't your thing, Vosteed recently added the option on their site to have text laser engraved onto the blade.