An Outdoor Chef Knife for Those Who Don't Like to Compromise When Camping.
It's called the Anzick, and it's "designed specifically for bringing a professional-grade culinary experience into the outdoors", according to their press release. It's also a limited edition handmade and individually numbered in the USA, so it might not be available for long.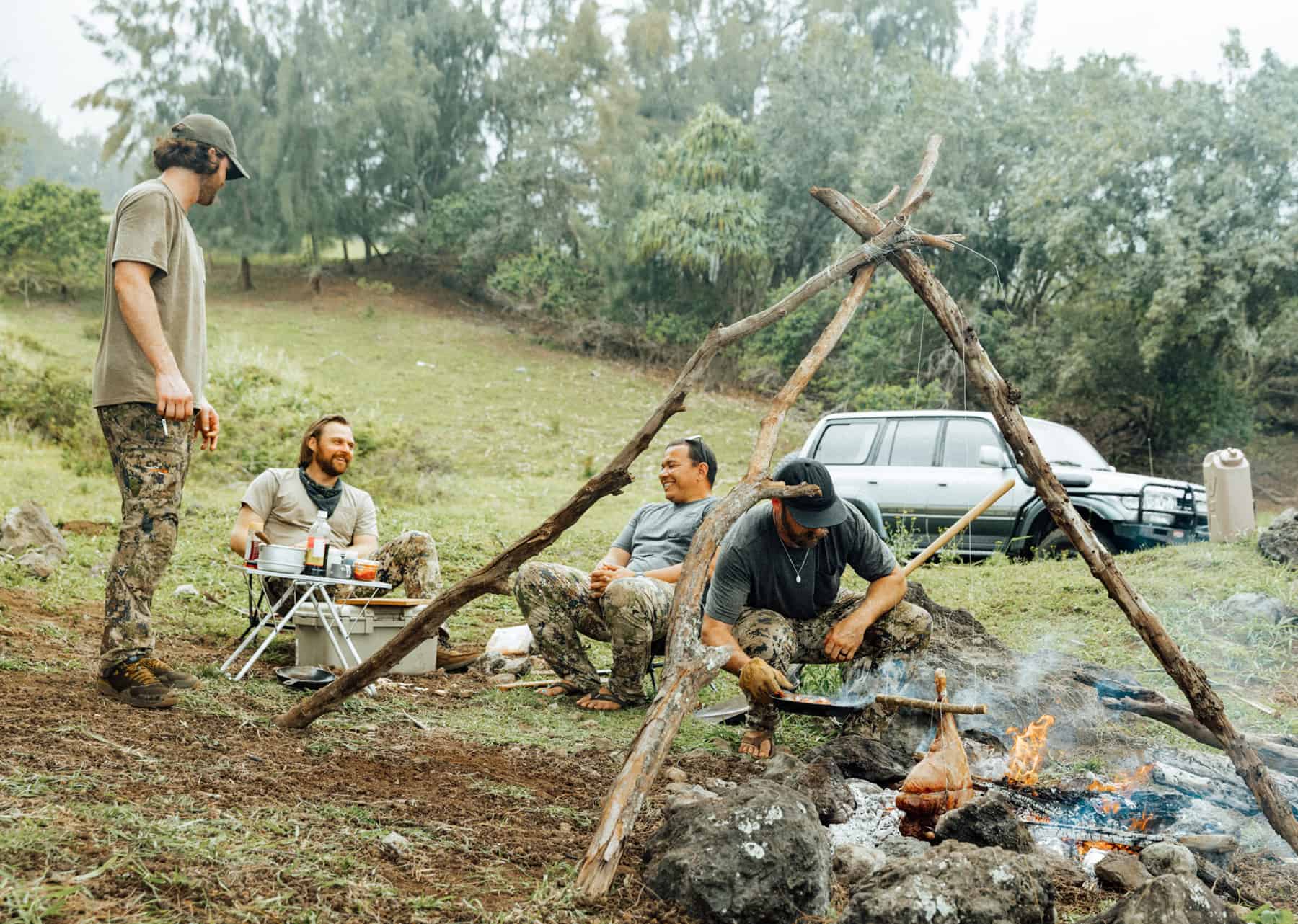 The Anzick is a simple looking gyuto-like design meant to be tough and easy to maintain in the wilderness. The blade is Magnacut steel set into a rivetless G10 handle with full tang construction. It also features a black DLC coating for added corrosion and wear resistance, and comes with a Hypalon sheath (a synthetic rubber material) that's designed to snap apart so it's easy to clean and dry.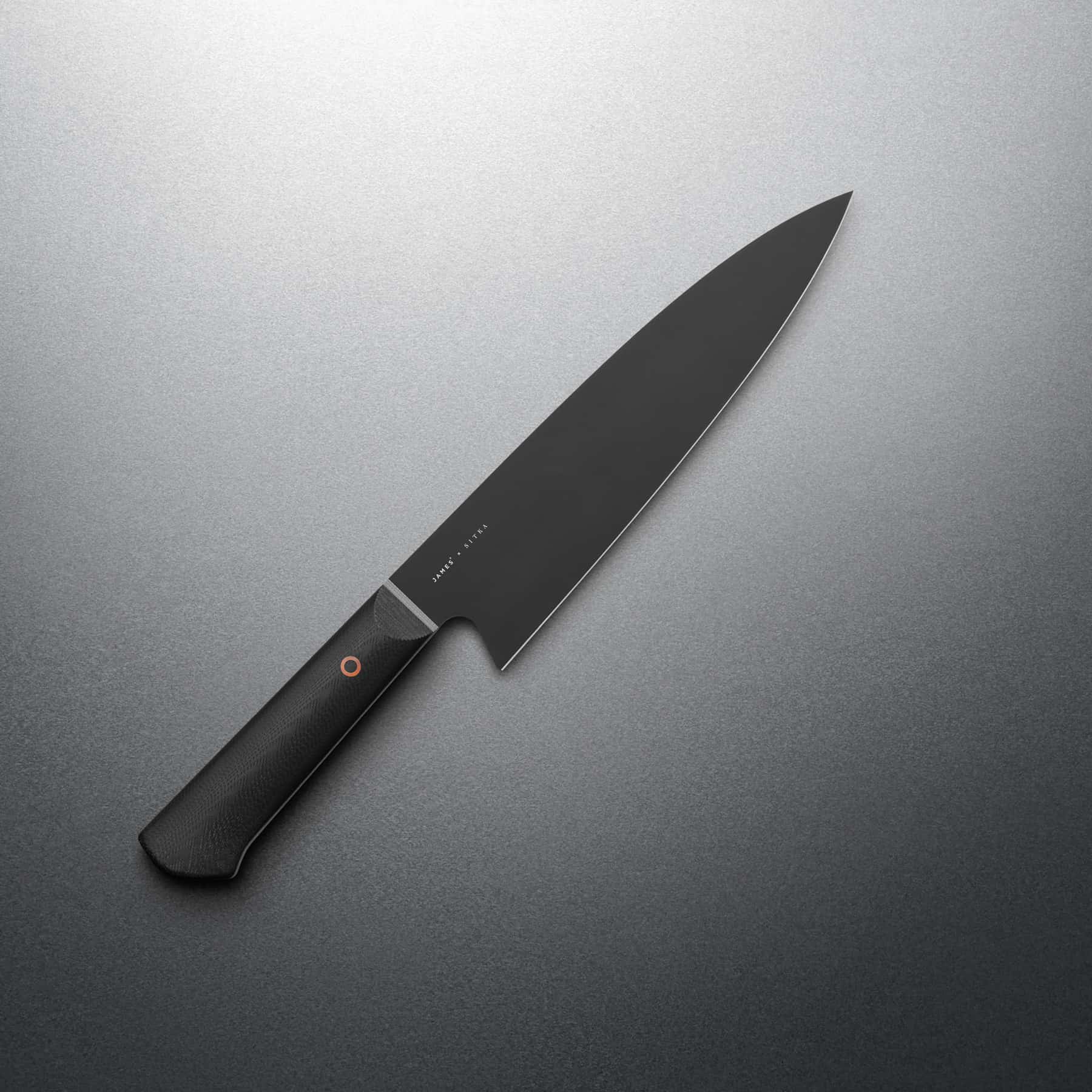 This is arguably The James Brand's second foray into rugged kitchen knife territory, although The Hell's Gap is closer to a high-functioning fixed-blade EDC than a dedicated chef's knife. This was designed and manufactured in collaboration with SITKA STUDIO, though, a name which might not be familiar to purebred knife aficionados because the Anzick is the first knife design of any kind that they've been involved with. But they're no strangers to outdoor gear as they've been dealing in high quality clothing and gear for hunters since 2015 (they're also a branch of the athletic wear company Gorewear).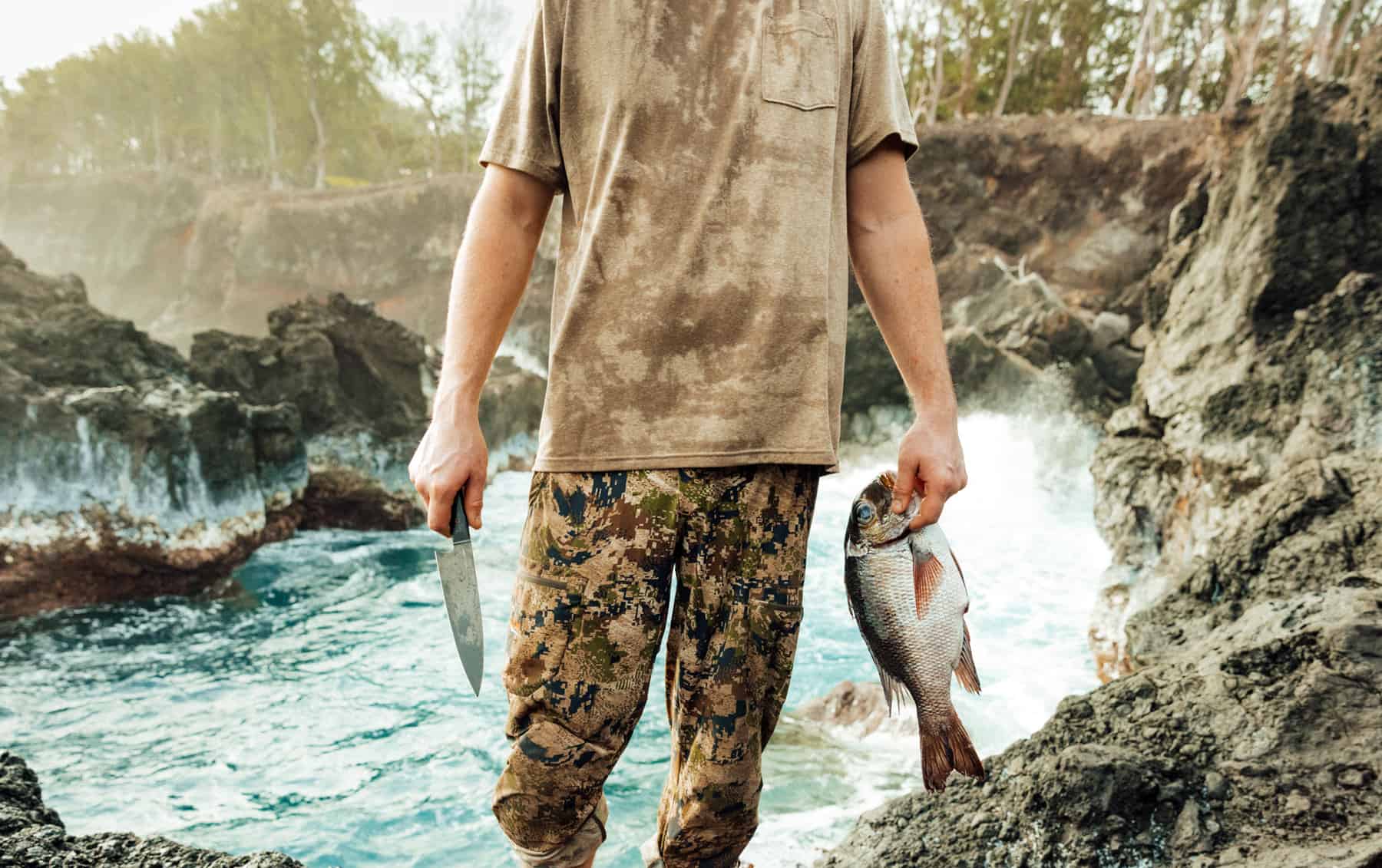 The Anzick is currently available globally from The James Brand site, and from the Sitka Gear site within North America. They're only making 600 pieces of this design, so act quick if it's something you're interested in.