Discover The Artistry of Erik McCright: A Rising Star in the Knifemaking World with a Unique Flair.
Every time I see a post from Erik McCright, it always makes me stop and look at it closely. His work presents an inviting and unique flow that stands out from other makers. You can tell he has spent a lot of quality time developing his skills and techniques. Keep an eye on his future work; you'll be wanting to add his knives to your collection.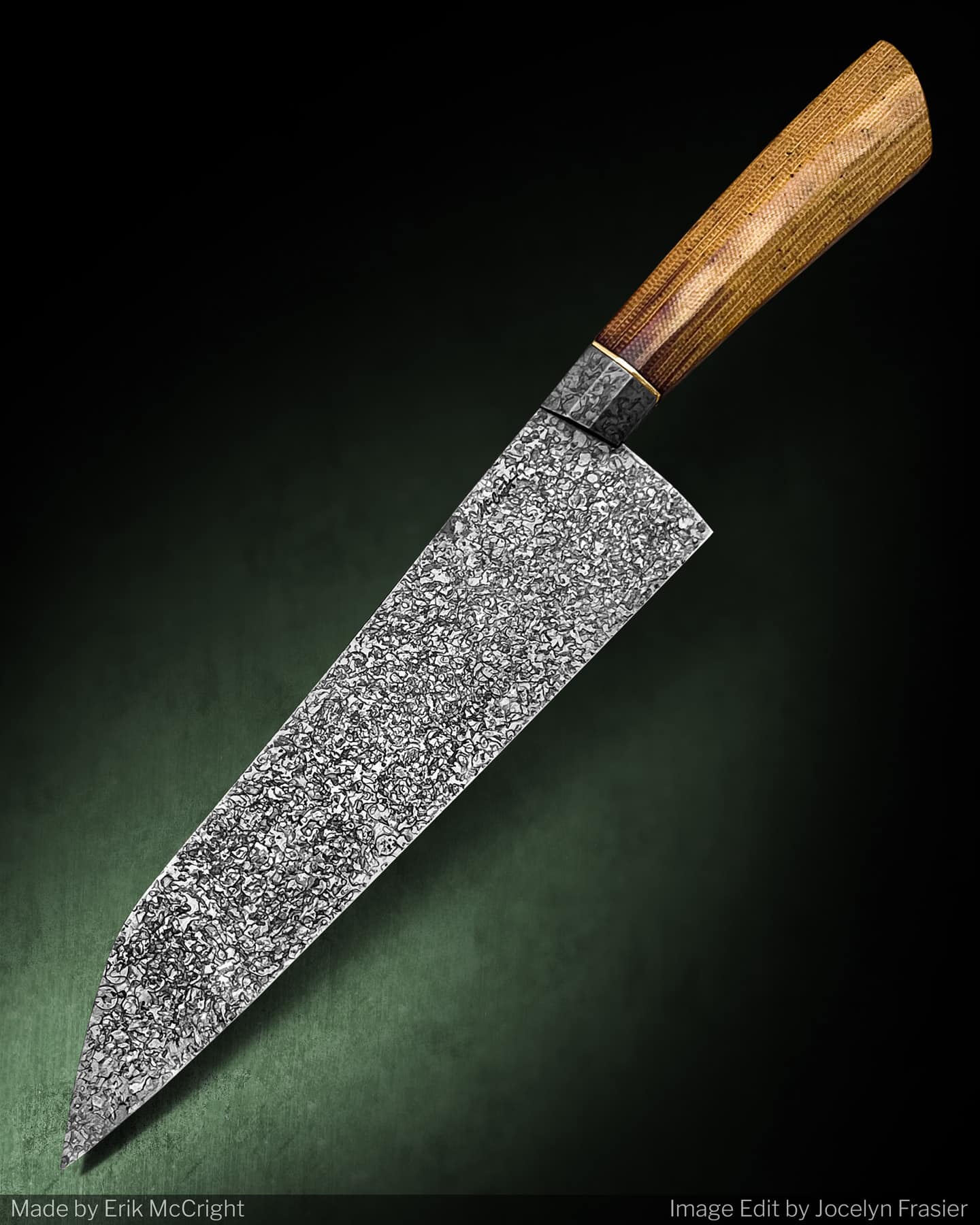 Erik has always had a creative mind and worked with his hands. He's worked with a variety of materials from wood to metal, and even glass fiber-reinforced concrete. He first became curious about knives in 2017, and took a knifemaking class with Murray Carter. Erik's wife says that was the gateway to obsession.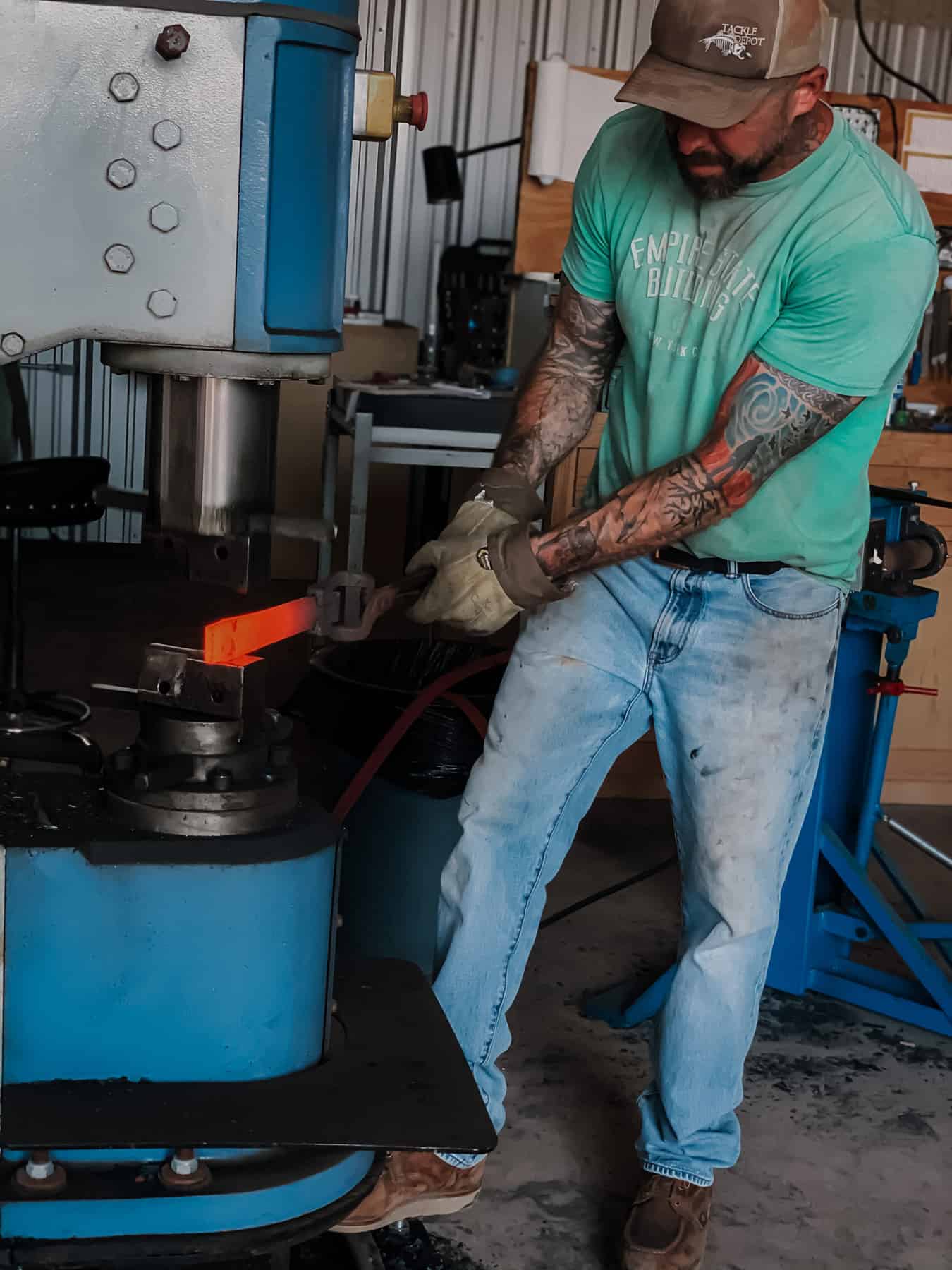 Through his learning career he has found inspiration for his work from a number of people including Josh Fisher, Burt Foster, Andrew Meers, and Shawn McIntyre. He has learned a lot from these makers and others, and has helped to develop his eye and given instincts that he values greatly.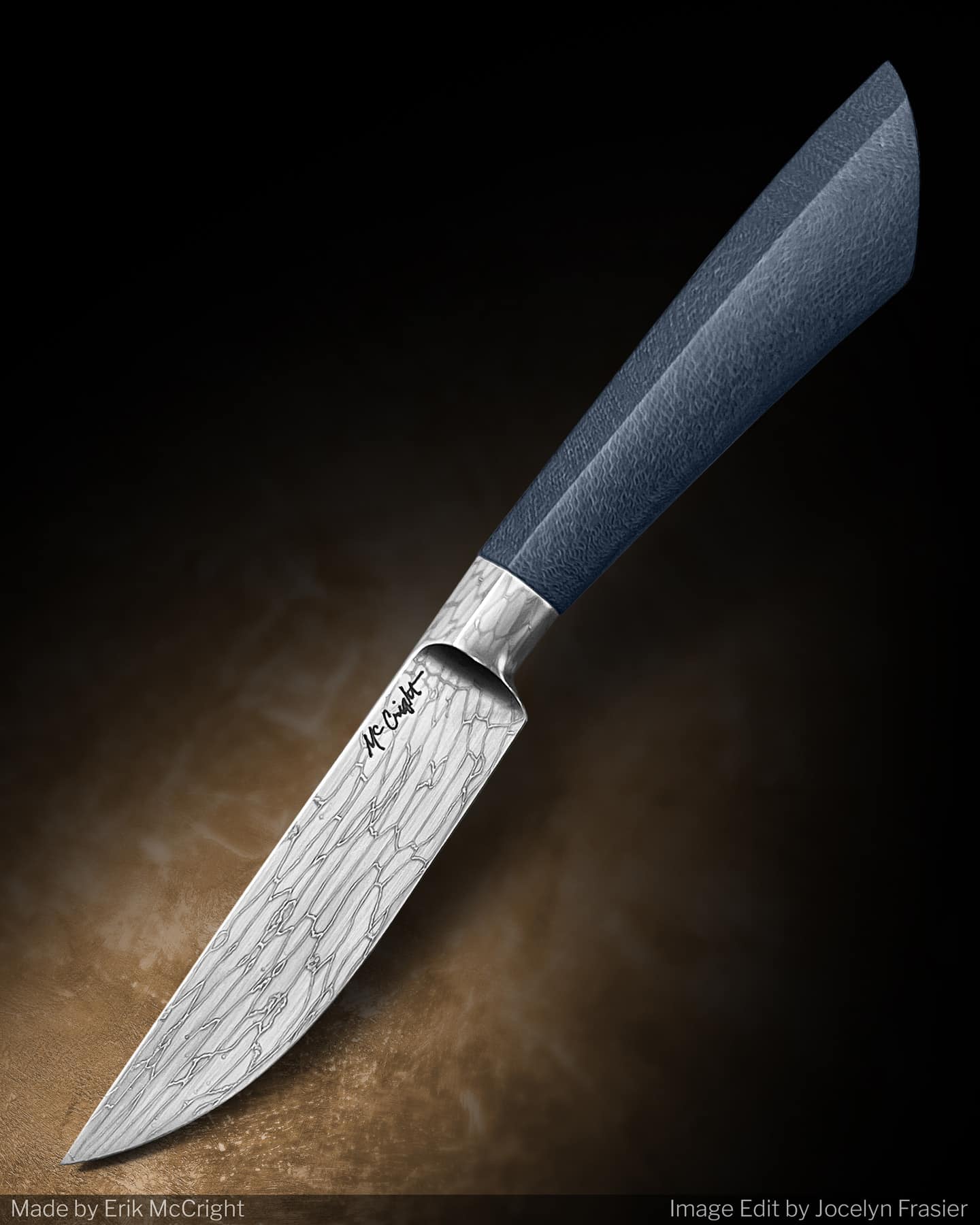 When it comes to designing knives, there is usually one thing everyone has in common as a starting place – and that is a simple drawing. When he first started his career in knifemaking, he says "I was so focused on the technical side of just building a knife properly. But now it's more of an expression. It's an outlet for the ideas that wake me up in the middle of the night." Erik says his inspiration for a new knife can come at any moment, often finding himself in his shop at the strangest times.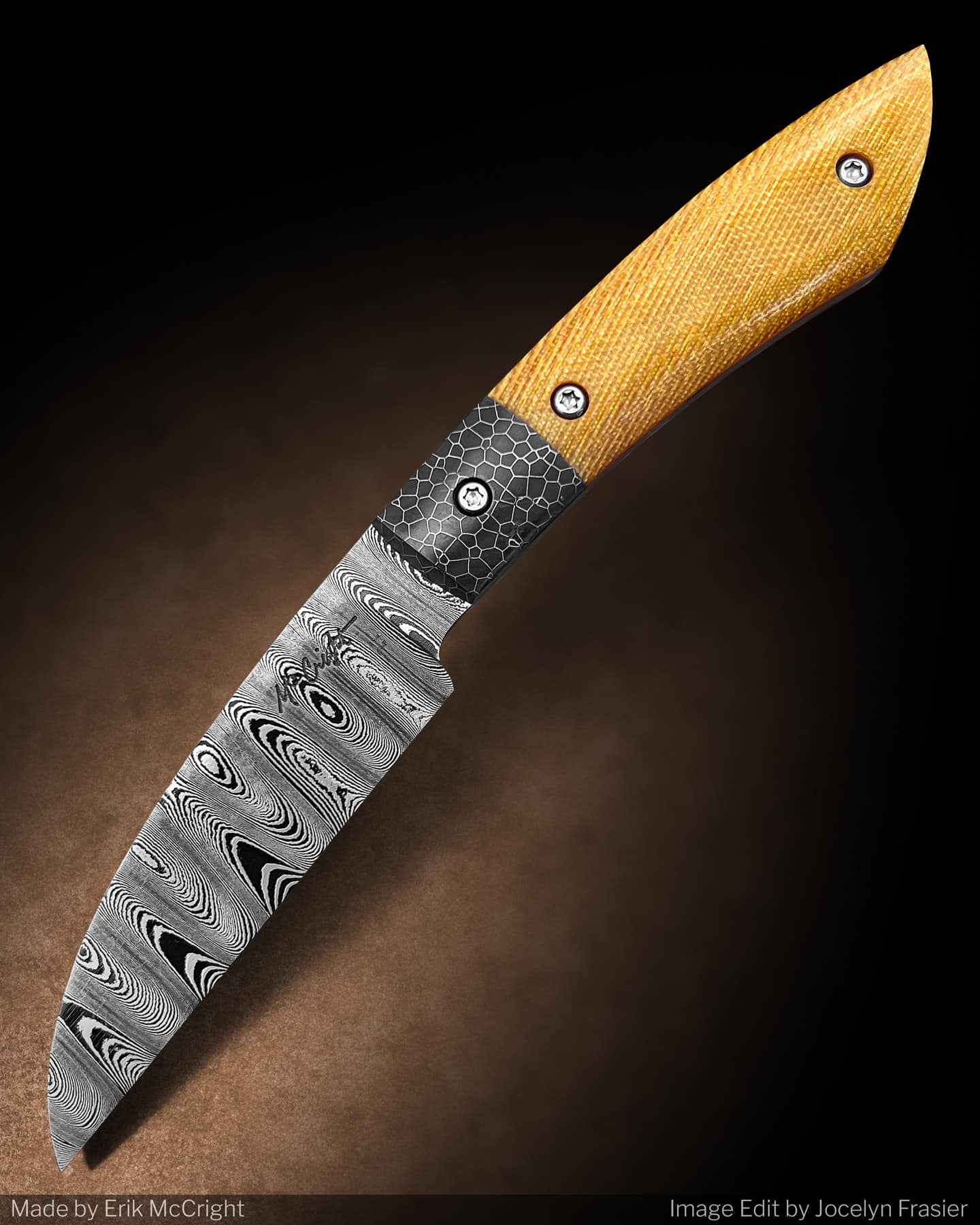 While Erik is making some other utility and camp knives, he is most excited about exploring EDCs more, and seeing how small he can push them in size without losing functionality. His favorite steels to work with are CruForge V, old W2 and 52100. His favorite handle materials are Sambar stag and vintage micarta. (My personal favorite build from Erik so far is his camp knife with an integral blade – I love the design and flow it has, and I bet it feels great in the hand too.)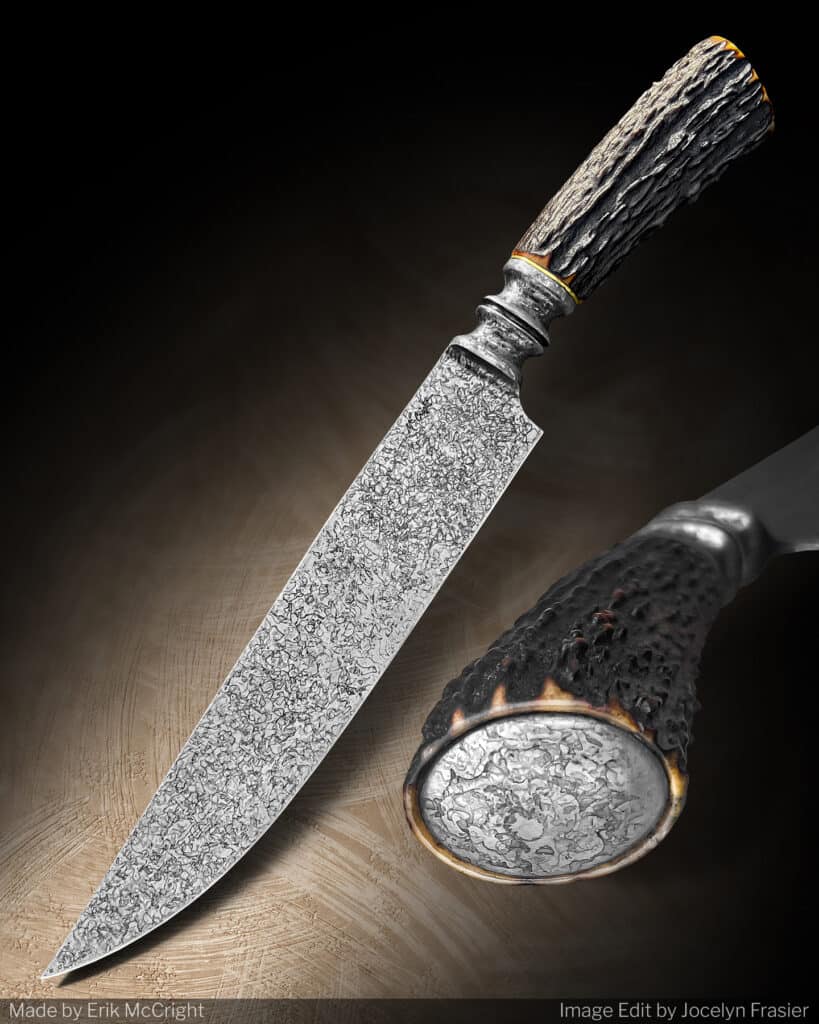 While Erik has only been making knives for six years, his experience with talented makers has definitely paid off. He's got his own sweet style, and I know he'll be around for long time, making some excellent knives. The best way to get a hold of him and to follow his journey is through his instagram.
Erik McCright's Instagram
Erik McCright's Official Website