Noah Vachon's Work Shows that Making Guitars is Good Practice for Making Knives
When it comes to quality custom kitchen knives, it just doesn't get better than what Noah Vachon has to offer. I have the pleasure of owning one of Noah's culinary knives. I knew his work was impeccable just from his photos, but one thing that took me by surprise was just how light this one was. A 10" utility knife and it's as light as a feather. Noah's knives are definitely a must-have.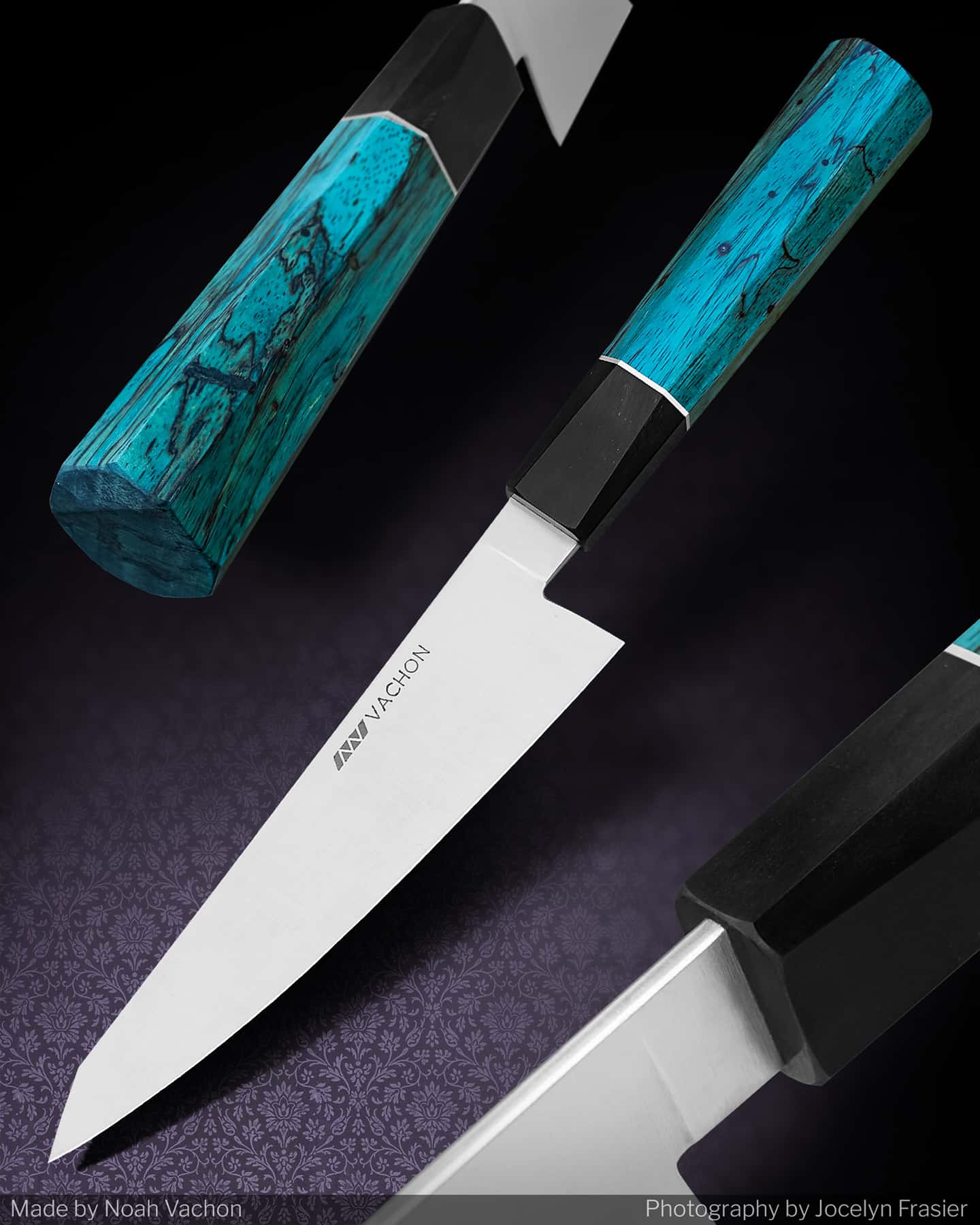 Some people are introduced into knifemaking and some people, like Noah, find it accidentally. Noah started out as an industrial designer but soon quit to move to Quebec, where his wife had job opportunities. There wasn't work in his field, so he had ample time to start exploring different interests.
His first time working with steel came because the mainspring on his 1873 Chamelot Delvigne revolver snapped, and the only replacement for it was difficult to get and expensive. Noah says he spent a week trying to make it himself. With no knowledge of steel, he spent hours researching online, and had multiple failed attempts using just handle files before he finally got a functional replacement.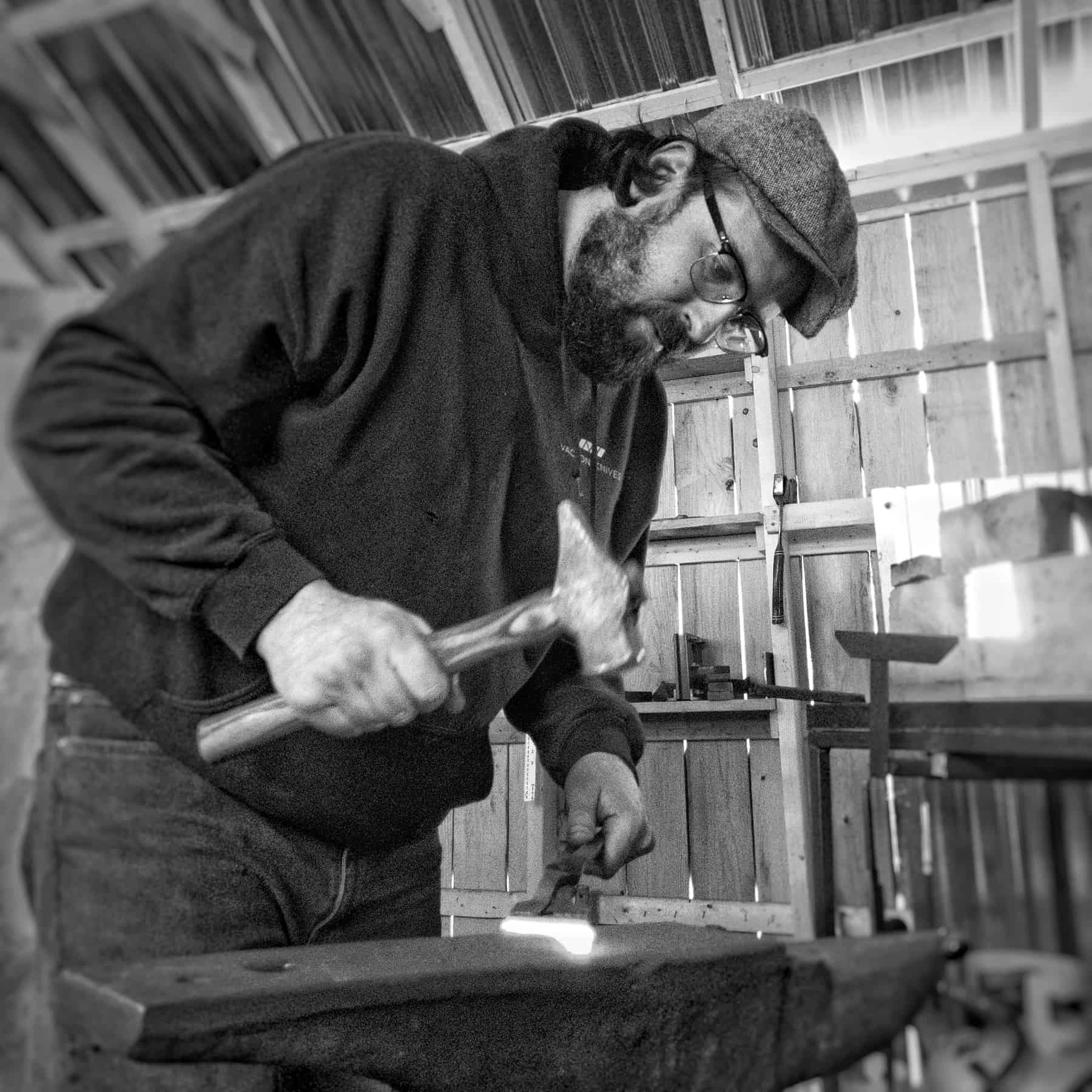 Noah says, "By that point I had grasped the basics of heat treating, and to me it seemed like magic. I had worked a lot with wood in the past, but the idea of a material whose physical properties could be modified so drastically was very compelling." That's when he decided to jump into knifemaking, selling all his guns to buy tools. Noah's first forge was of crude charcoal in his back yard, made from an old soup pot and hairdryer. But other than that, the biggest challenge Noah has faced so far in his knifemaking career is taking the risk of going full time. He says "Just being able to do what I love and make enough money to live on makes me feel incredibly fortunate."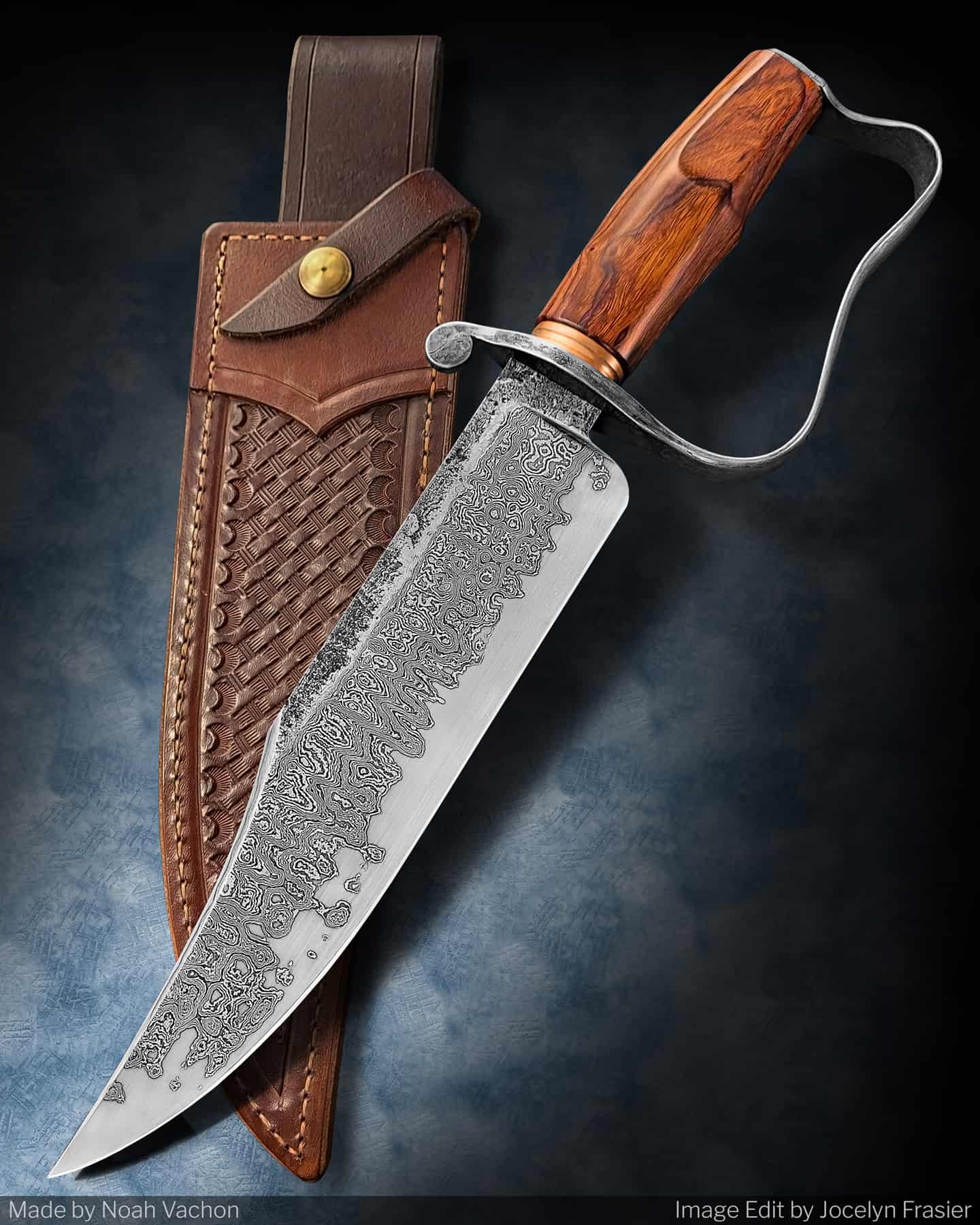 While you'll most often seen traditional Japanese culinary knives like gyutos, petties or nakiris from Noah, he does take on other custom projects. He says custom projects is where he tends to have the most fun and freedom to explore, some of his favorites being historical blades.
He draws his inspiration for his work from both inside and outside knifemaking such as intricate folders, Bowie knives of 19th century America, jewelry, sculpture, and from his own background in lutherie and industrial design. Noah also said it's a challenge to not be inspired by other makers. David Lisch, Jason Morrissey, JD Smith and Salem Straub are just a few people on the long list of makers he admires.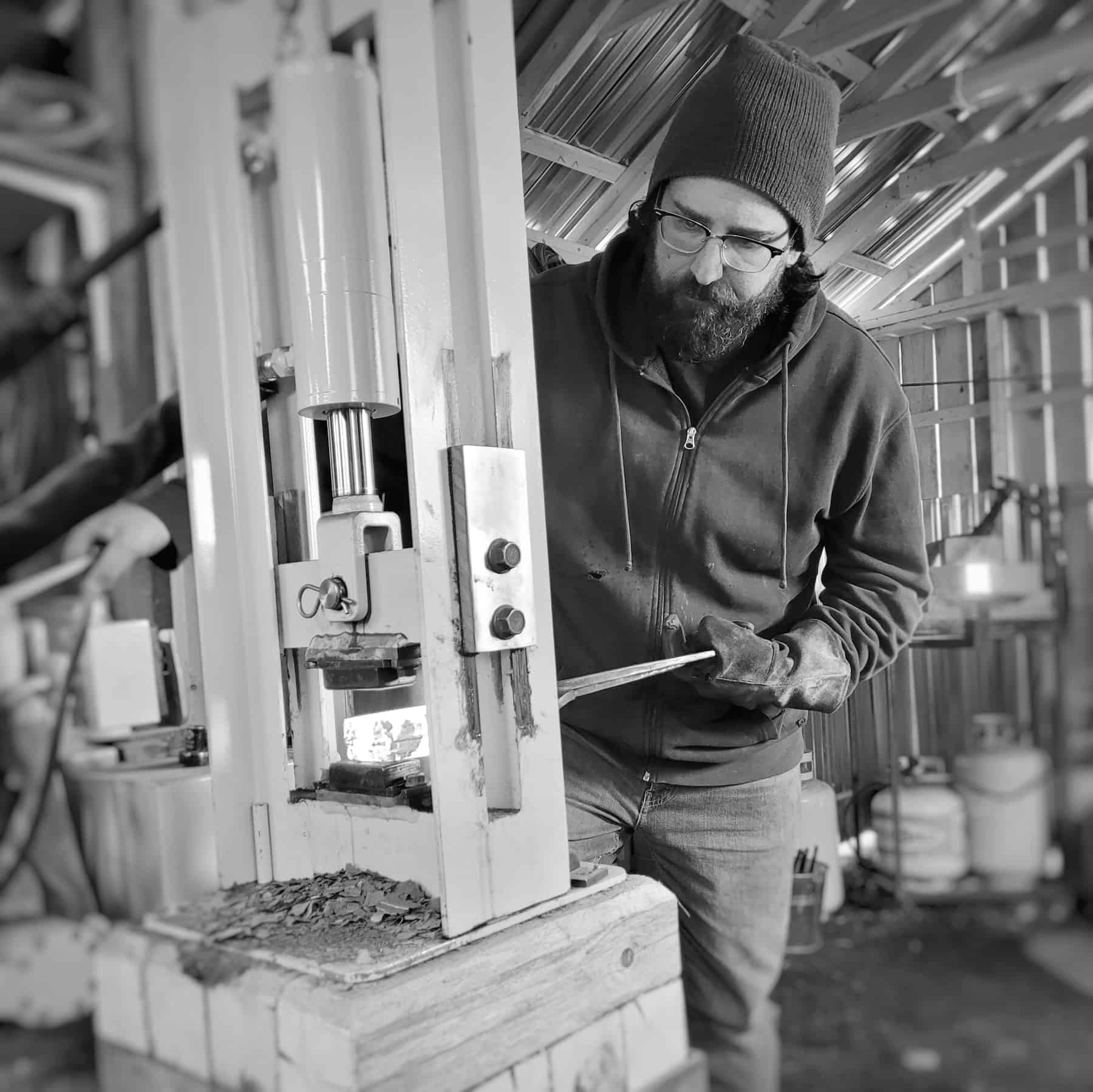 New designs take a lot of planning. Noah takes his time when making a new knife. He makes multiple sketches and scale drawings before he moves on to templates and then scale models. He says the more time spent in the planning phase, the better the end result will be.
Right now, he is investing his time into developing mosaic Damascus patterns, mostly out of 1084 and 15n20. He also enjoys making San-Mai, working with two materials that must complement each other like 80CrV2 and 410 stainless steel, or wrought iron for a more historical appeal. Other than steel, he prefers organic materials for his handles such as figured hardwood, bone, antler, and coral.
Noah"s Links
Dealers