This Trek Lock Enabled Front Flipper Rounds Out Vosteed's Quickly Growing Product Line.
The release of the Corgi surprised us here at Nothing But Knives. It is a bit of a design change from Vosteed's current line-up of tactical and/or hard-use pocket knives. The Corgi is unapologetically different. It is slimmer and a little sleeker than any of the other Vosteed pocket knives.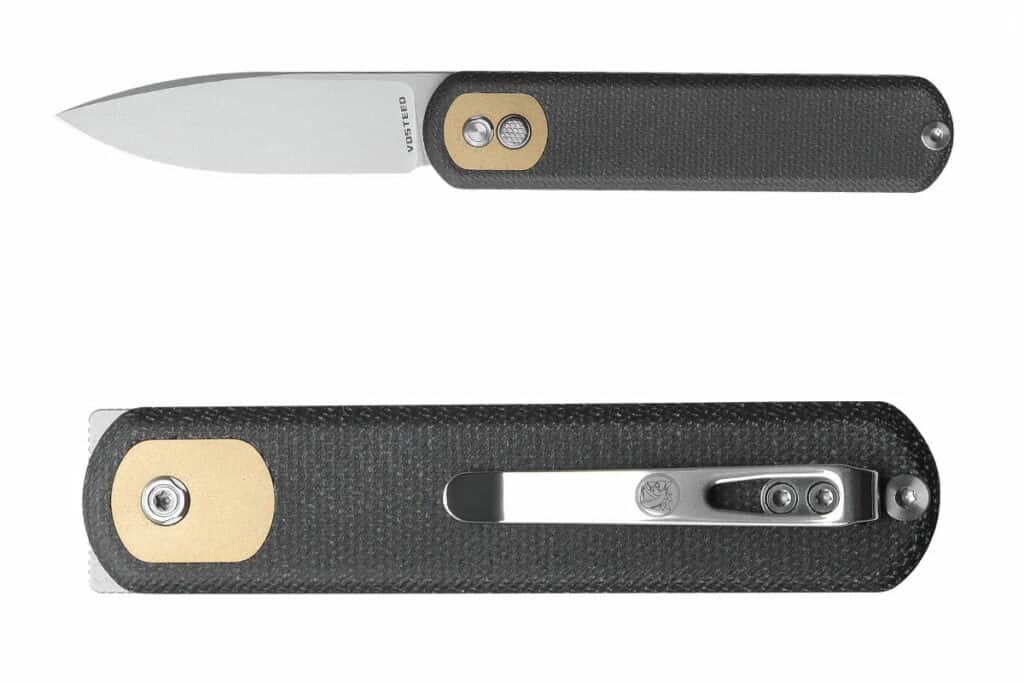 The blade of the Corgi almost totally disappears when it is closed. The double sided front flipper tabs are all that remains visible. To further endear itself to knife nerds the Corgi designer, Doctor EDC, made sure the points of the front flipper tabs together with the button lock release form an isosceles triangle.
I don't know how long Vosteed can keep up its current new release pace, but it sure is fun. The Corgi is currently available for preorder.