There are some new models and a couple of updates to Kershaw's under-100 line up, including a blacked out Iridium, a gut hook on the Deschutes Skinner, a hard-use clip-point flipper, and an assisted-open EDC to fill out their Starter Series.
Let's dig into it:
All Black Iridium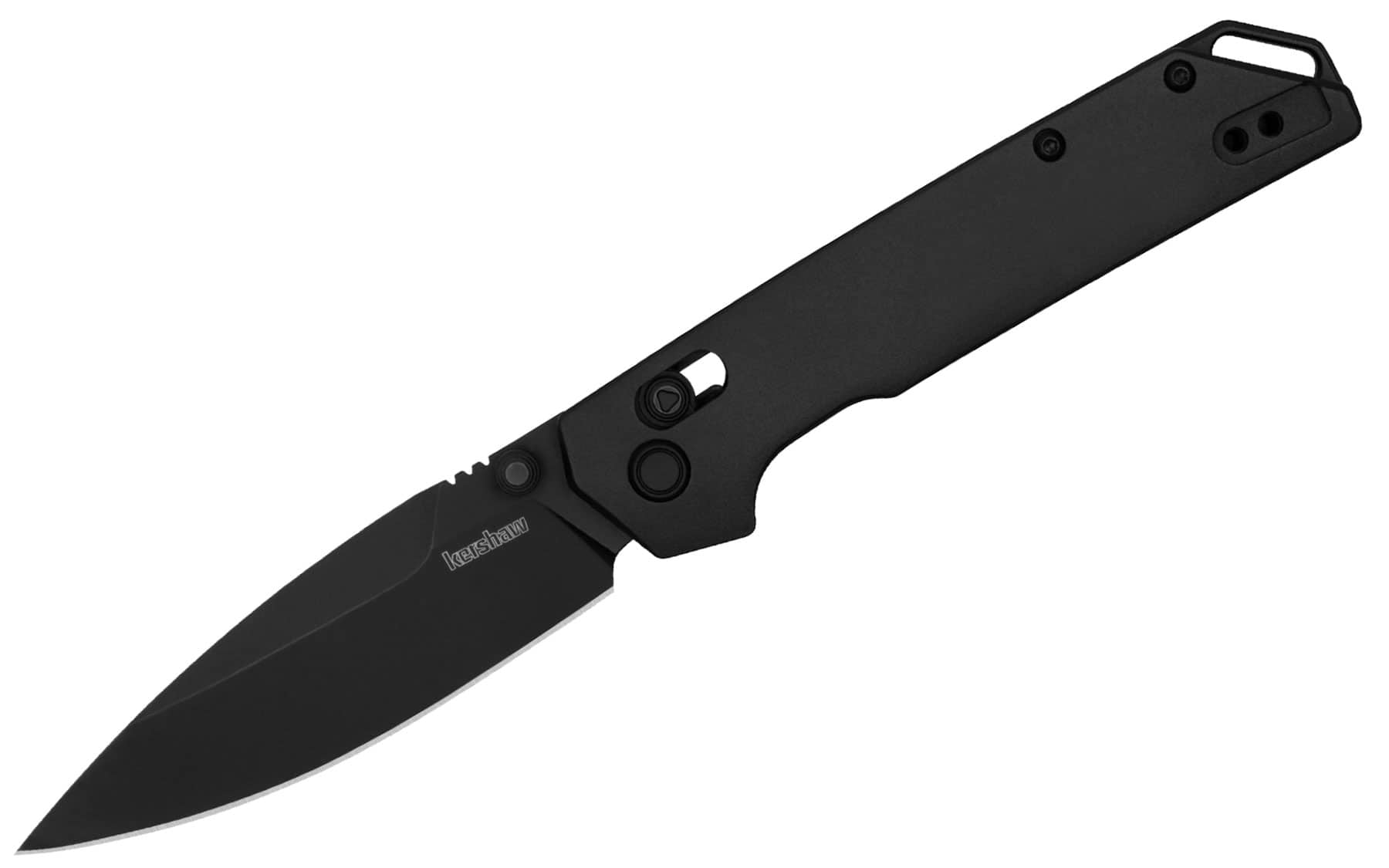 The Iridium is a mid-sized folder with a 3.4-inch blade with D2 steel, a titanium handle with a reversible pocket clip, and Kershaw's Duralock (their version of the crossbar lock). And all of that packed into about a $70 – 80 package. It actually came out around the turn of 2023 but it's now available in all black with a PVD coating on the blade.
Deschutes Skinner with a Gut Hook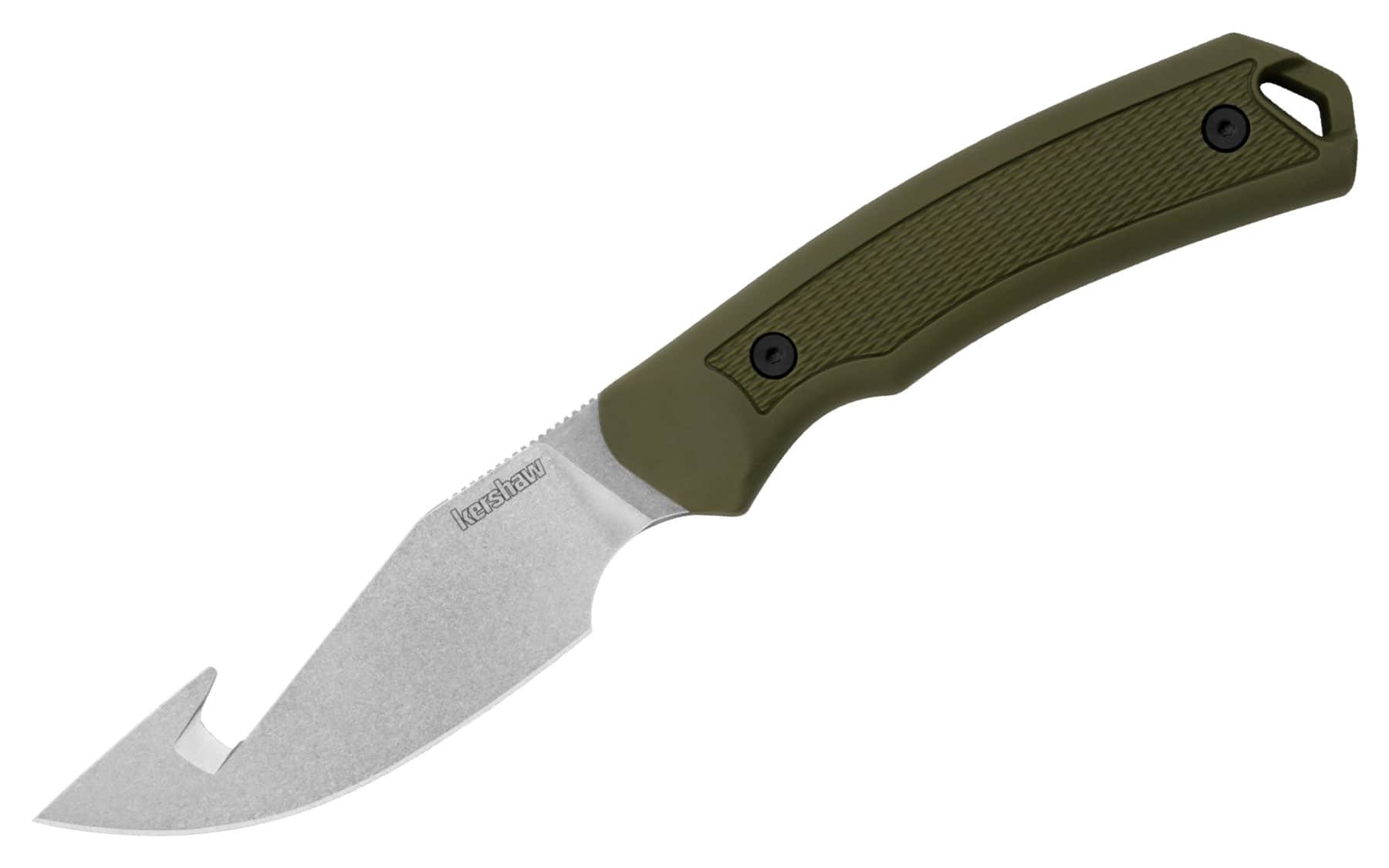 Kershaw's Deschutes series was designed for hunting, camping, and processing game, so it makes sense for them to take the Skinner model, thicken the tip and carve a gut hook into the spine. The blade length is still 3.9 inches of D2 steel, and it still comes in a polymer sheath with a drop-leg carry, but that extra feature looks to have padded the price. Not by much. You're looking at a roughly $10 difference between the plain Skinner and the gut hook version.
Align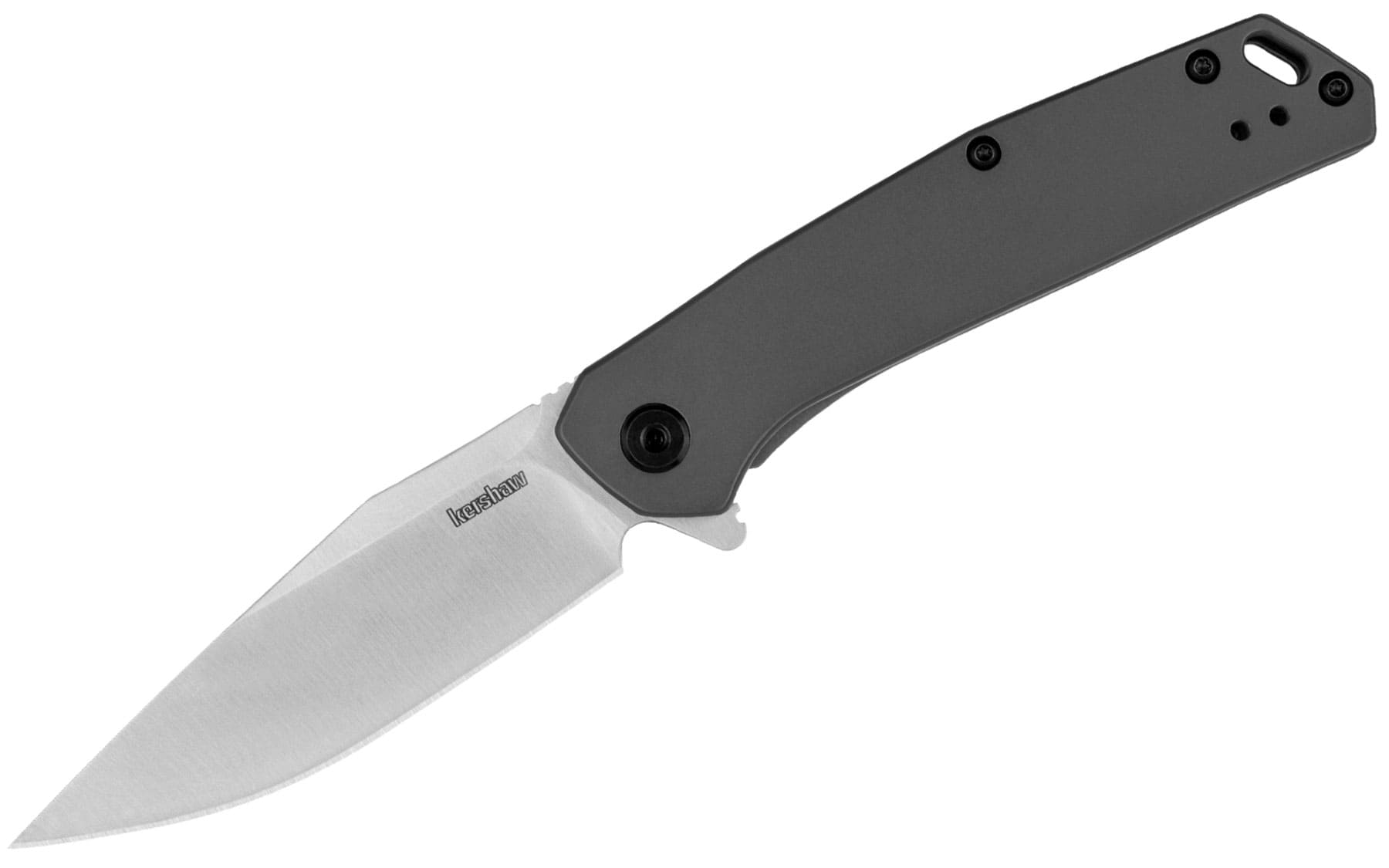 This is probably the most Kershaw-ish model in the batch as an assisted open knife with a 3.15-inch clip point in 8Cr13MoV steel, a deep-carry pocket clip, and a flipper-tab opening. It's also a frame lock with steel scales, so it looks to have been designed as a hard-use knife.
The Align offers a lot of bang for the buck for anyone who is a fan of assisted openers.
Korra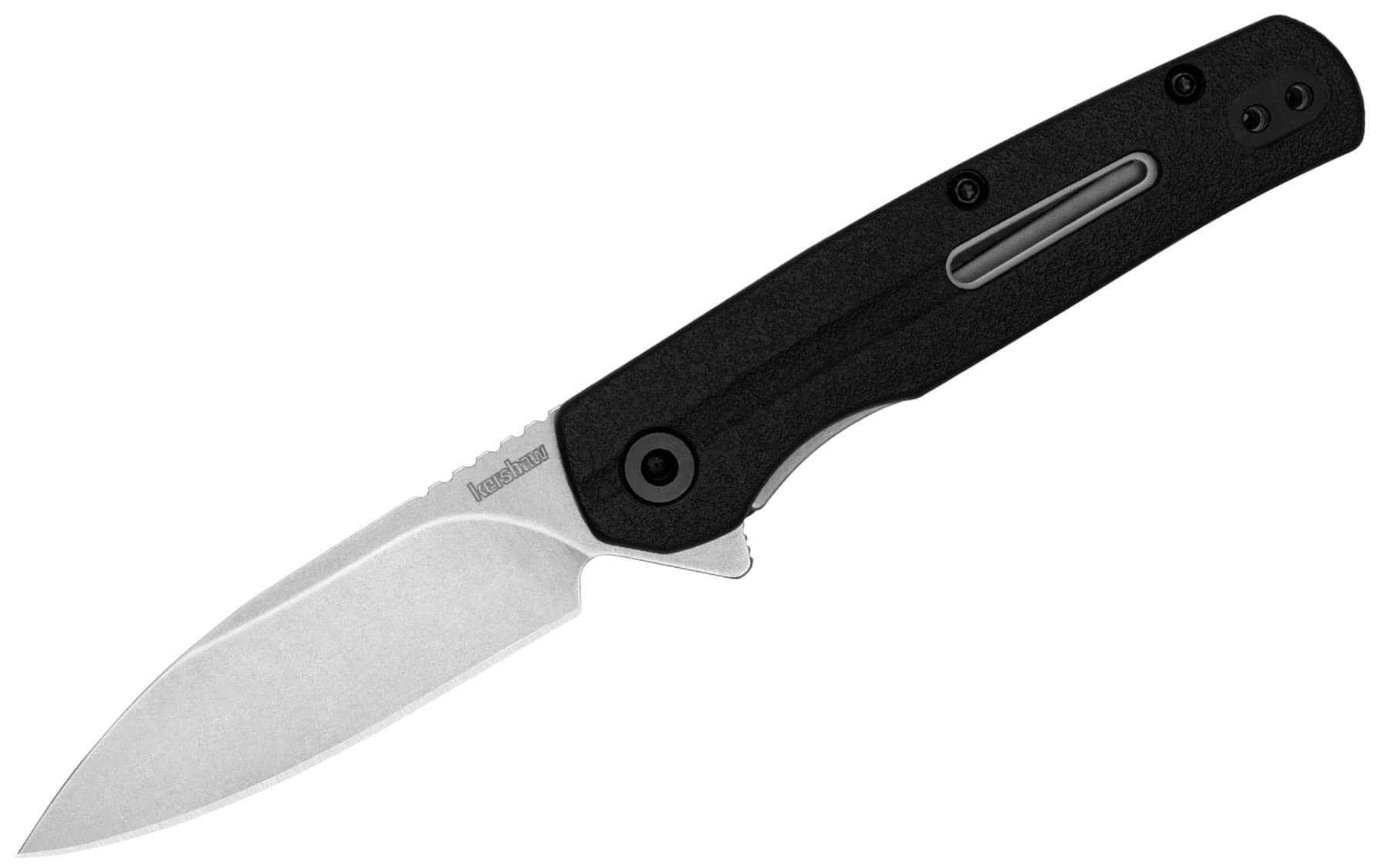 The Korra is more in the casual EDC direction. It's an assisted-open flipper with a deep-carry pocket clip, and a drop point blade in 5Cr steel that drops so much it almost wants to be called a modified wharncliffe. Almost.