Bear & Son is now manufacturing and distributing Blackhawk-branded knives.
The deal is that Bear & Son is "now producing… entry, survival, and cutting tools — some of which are made in the USA at the company's Jacksonville, Alabama, manufacturing facility" according to Bear & Son's press release.
Blackhawk is a manufacturer and distributer of "holsters and tactical gear" started by veterans and primarily geared toward active military personnel. "The name Blackhawk is trusted by countless military members, veterans, government agencies, and first responders of this great country," said Bear & Son vice-president Matt Griffey. "Bringing this brand into the Bear & Son Cutlery family matches our goals of providing the best cutlery products that they can depend on".
This deal comes with a new batch of knives: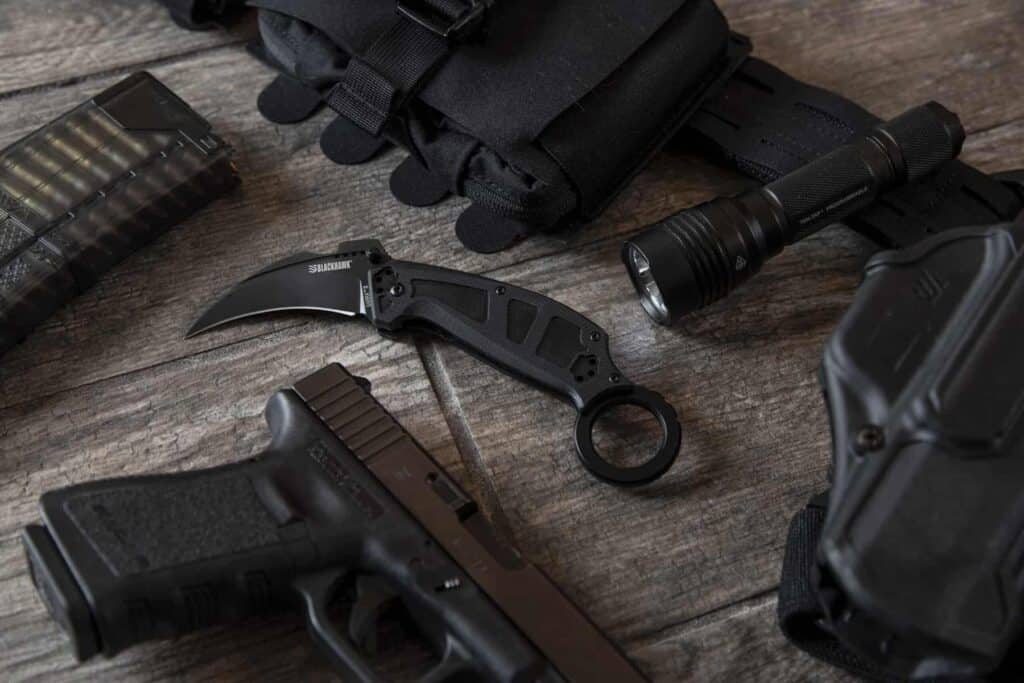 The Blackhawk Garra III is a folding karambit with G10 scales, a 2.25-inch blade in D2 steel, and featuring Bear & Son's Sideliner lock system.
The Dark Angel is a butterfly with skeletonized steel handles and a 4.25-inch spear-point blade in D2 steel blade.
The Point Man is an assisted-open flipper with a 3.375-inch D2 steel blade with G10 scales and the Bear & Son Sideliner Lock.
You can check these out and several other models on the Bear & Son Cutlery site, but look out for more Blackhawk-brand knives to hit retailers by spring of 2024.