The Bear Edge 61127 is a Budget Friendly EDC with Tactical Lines.
Bear Edge is the budget line of Bear & Son. They are the only budget friendly folding knives made in America.
The 61127 sports tactical curves in a modern design. The aluminum handle is large enough at 4″ to accommodate those with bigger hands. Nobody is going get excited about the 440 steel blade, but compromises must be made when making a budget folder in the US. And 440 steel is super easy to sharpen.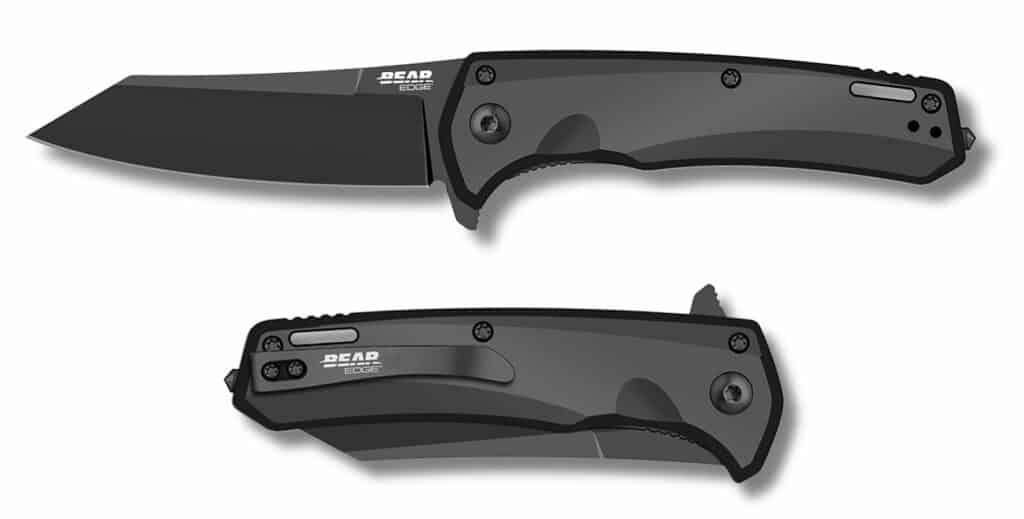 The 61127 comes standard with ball bearing washers and an ambidextrous deep carry pocket clip. Its tactical resume is further bolstered by the glass breaker on the butt of the handle.
This knife looks like a promising option for anyone who wants a modern looking American made folder at budget price.