This Handy Pocketknife is Strong, Tough and Light, But Difficult to Close
Keychain knives serve as a back up to our EDC knife for a lot of us. We have all had those days where we headed out the door without our primary carry knife, and those are always the days that we seem to need a knife the most. This is where a keychain knife can save the day.
They are more difficult to leave on a dresser or in the pants we wore the day before, because they are attached our keys. Over the years I have used many keychain knives including the popular Buck Knives Nano Bantam and the versatile Victorionox Swiss Army Classic SD Pocket Knife, but the STL 2.0 from Gerber is far and away my favorite.
Gerber STL 2.0 Knife Specifications
| | |
| --- | --- |
| Overall Length: | 5.1″ |
| Blade Length: | 2.1″ |
| Blade Steel: | 440A |
| Blade Type: | Drop point |
| Carry System: | Key Chain |
| Handle Material: | Stainless steel w/ titanium PVD Coating |
| Weight: | 1.0 oz |
| Blade Finish: | Satin |
| Manufacturing Location: | China |
| Lock Type: | Frame |
Pros
Tough and Durable
All Metal Construction
Long Blade for A Keychain Knife
One Handed Opening is Possible
Cons
One Handed Closing is Difficult
The Handle is Less Comfortable than Other Keychain Knife Handles
Blade Construction and Design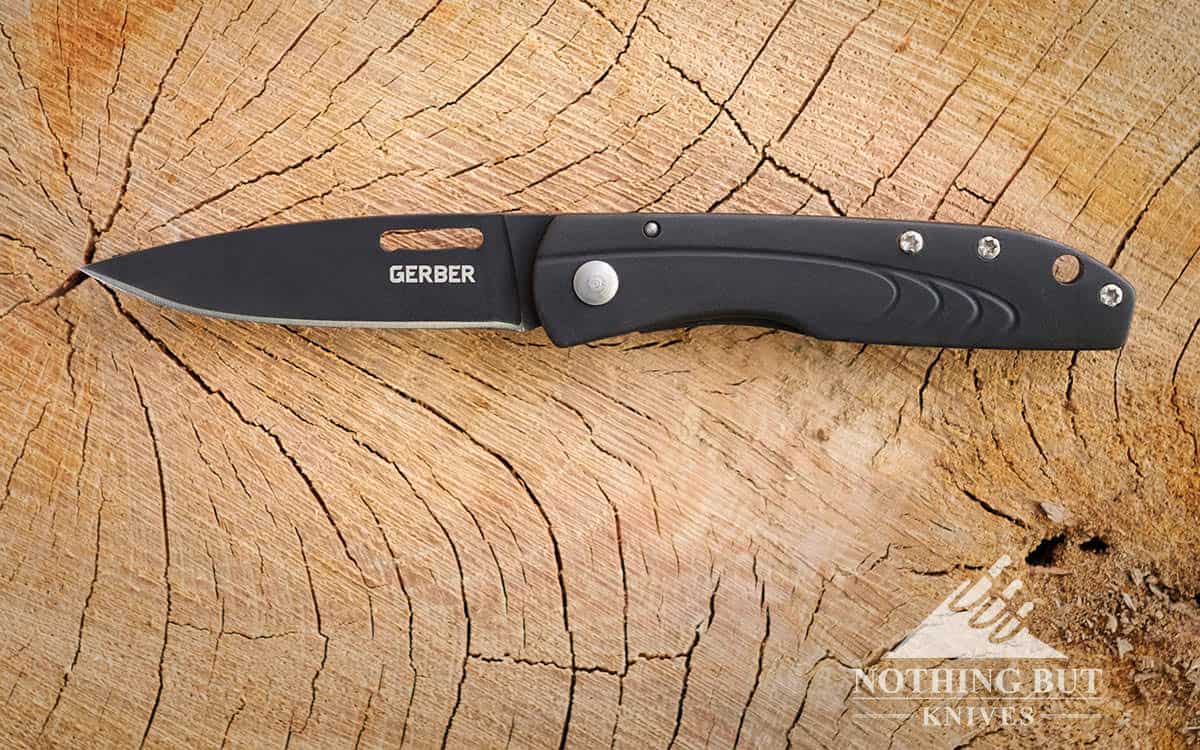 Amazon and a few other sites state that the blade of the STL 2.0 is made of 7Cr17MoV steel. This is not true. Gerber used 440A steel which is a respectable budget steel. It will not hold and edge as well as 440C, SV30 or AUS8 stainless steel, but it has better corrosion resistance. If you are planning to use a keychain knife as your primary carry knife you may want to consider a knife with a harder steel, so you don't have to sharpen it as much. However as a backup occasional use pocketknife the STL 2.0 is great.
One aspect of the STL 2.0 that I find especially appealing is that the blade is slightly longer than most other keychain knives, and this has come in handy for me on several occasions such as: food prep, cutting through a radiator hose, carving tent stakes and cleaning fish.
If your primary purpose for a keychain knife is opening boxes almost any of them will work, but if you know you will eventually forget your primary knife and have to use your keychain knife as a back up, the longer blade of the STL 2.0 is a plus. By the way I highly recommend removing the knife from your keychain before attempting any of the above mentioned tasks. I have a knife and a set of keys on the bottom of a lake, because I was too lazy to take the knife off the key ring before cleaning a fish. Dumb.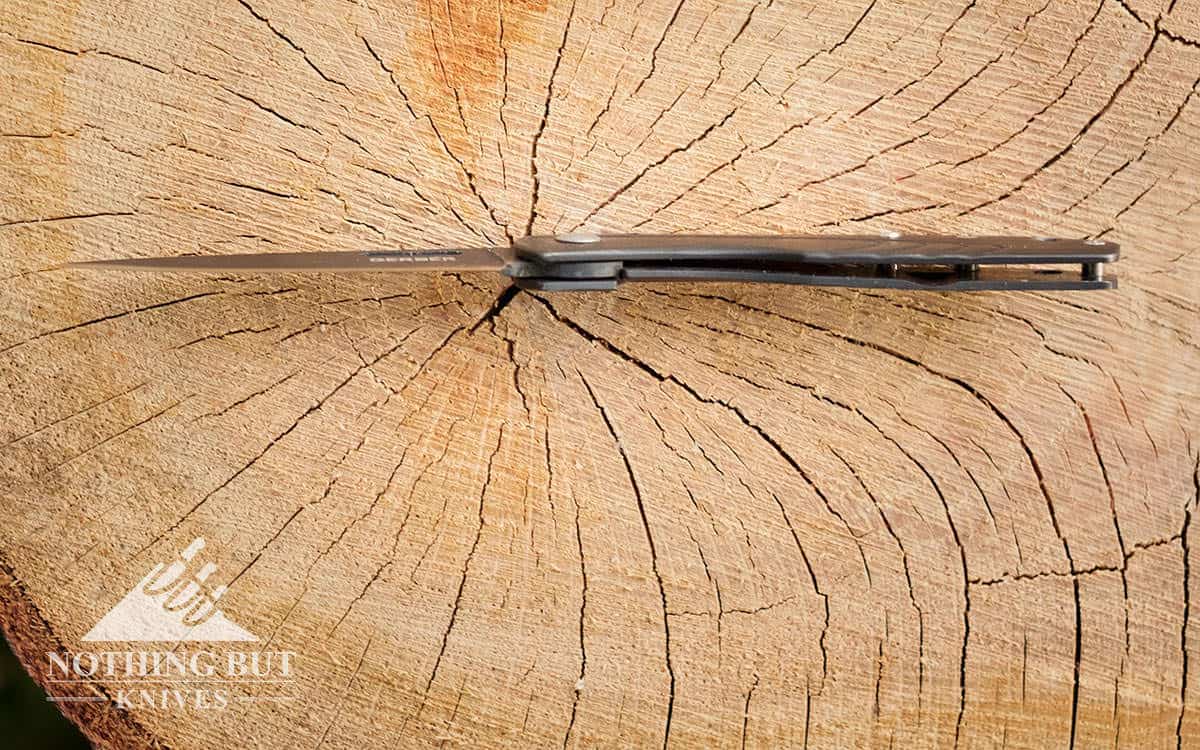 It is possible to open the blade of the STL 2.0 with one hand fairly easily, but closing it with one hand is really difficult, and a little dangerous. The liner lock is stiff and almost flush with the other side of the liner which makes it a little difficult to get a grip on with your thumb. With a little practice it gets easier, but it still requires two hands.
Handle Construction and Ergonomics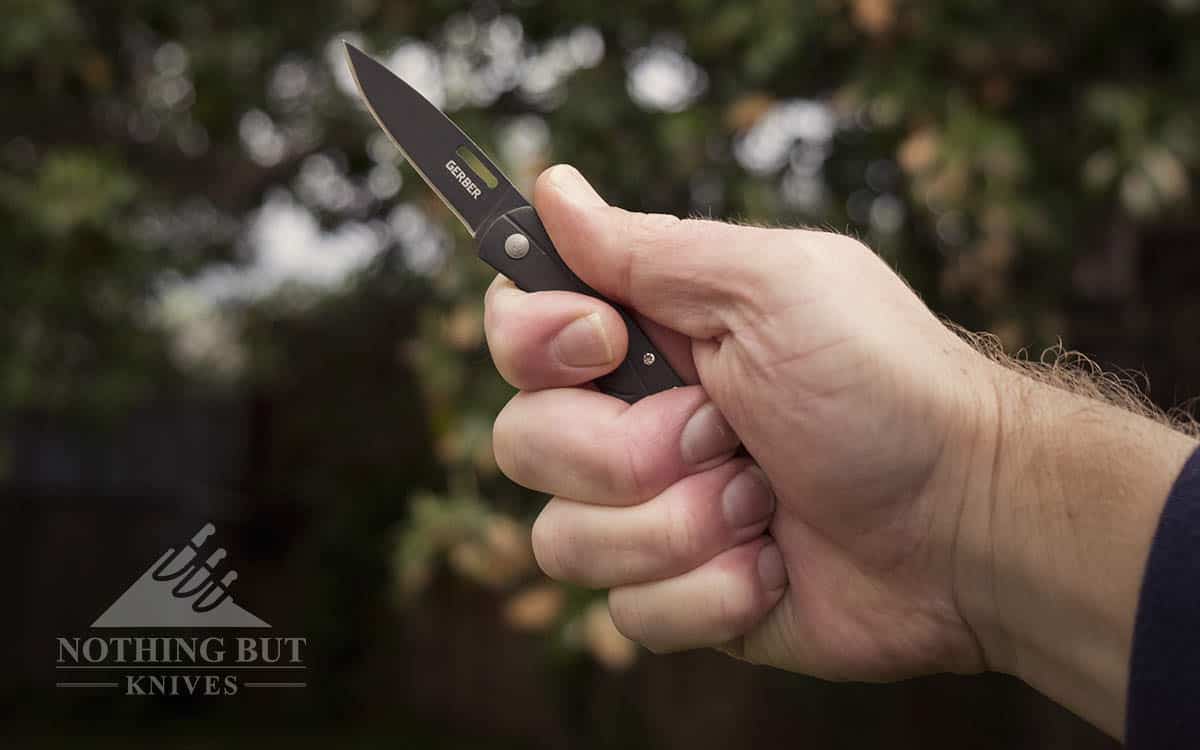 The STL 2.0 is an all metal knife which helps from a durability standpoint, but the handle is not as comfortable to hold as similar sized knives that have thicker, plastic handles. However, these types of knives are rarely ever used for an extended period of time, so I haven't found it to be a huge issue.
In spite of it's thin handle I haven't found grip to be a problem which initially surprised me. In fact I had an easier time holding onto the STL 2.0 than the Victorionox Swiss Army Classic SD, but the Buck Nano Bantam is the king of keychain knife handle ergonomics.
Conclusion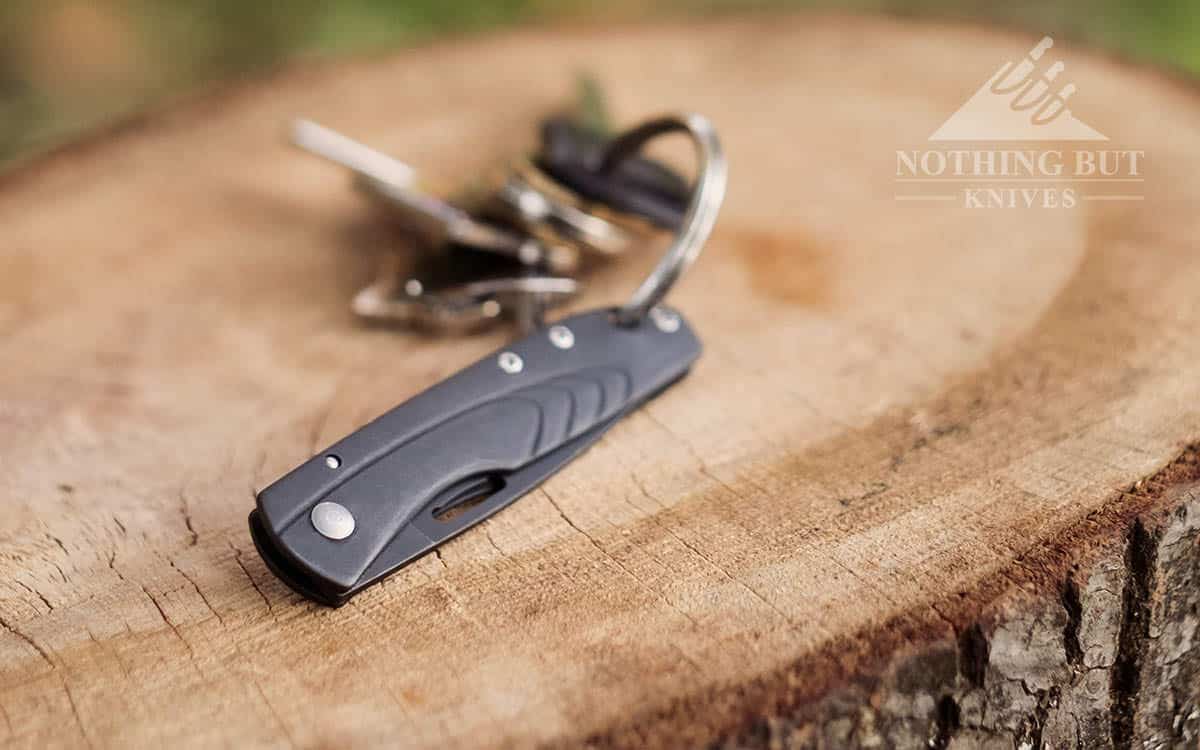 The Gerber STL 2.0 certainly has it's drawbacks such as a stiff lock and thin handle, but I prefer it over it's more expensive counterparts, because of it's all metal construction, light weight and long blade. The lettera STL in the name of this Gerber keychain pocket knife stand for strong, tough and light, and I have found that acronym to be accurate.