Great Keychain Pocketknife Knife With a Comfortable Handle
Knife Specifications
| | |
| --- | --- |
| Overall Length: | 4.875″ |
| Blade Length: | 1.875″ |
| Blade Steel: | 420HC |
| Blade Thickness: | 2.5 mm |
| Blade Type: | Drop point |
| Lock Type: | Lockback |
| Carry System: | Keychain |
| Handle Material: | Injection molded polymer |
| Weight: | 0.6 oz |
| Blade Finish: | Satin |
| Made in: | USA |
Pros
Comfortable handle for a small knife
Made in the USA
Cons
Slight vertical blade play in the locked position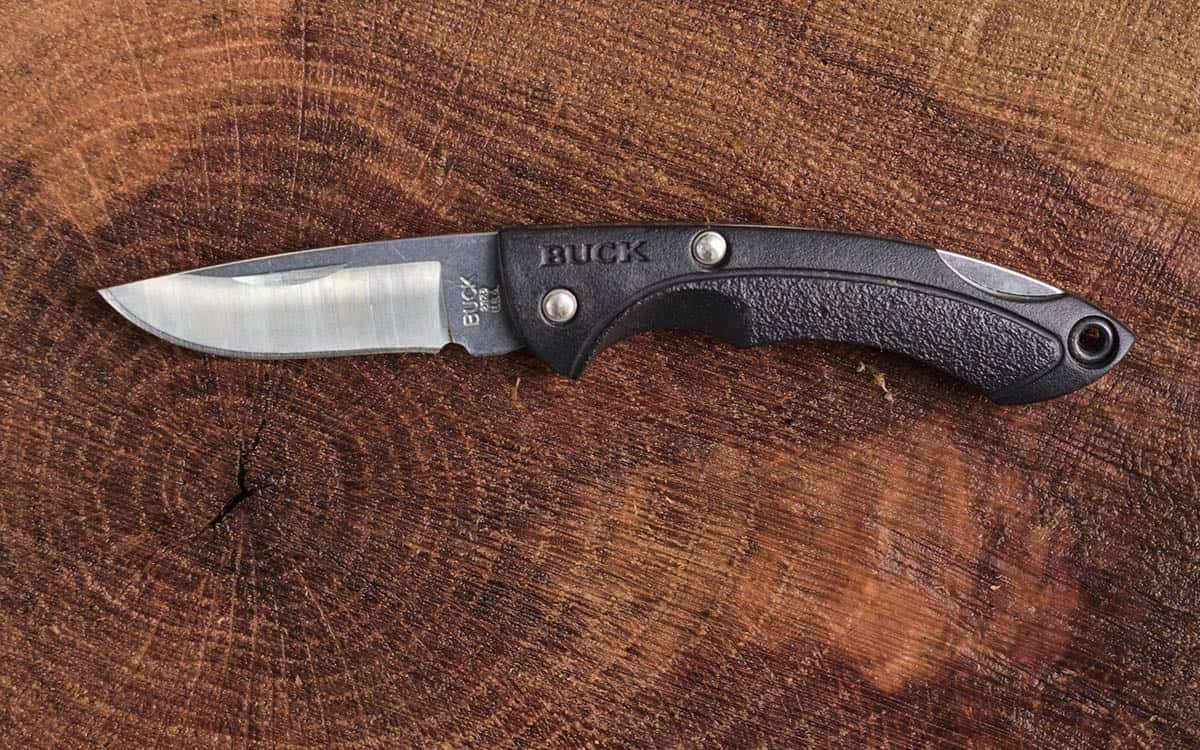 Blade Construction and Design
The blade of the Nano Bantam is made of Buck's version of 420HC steel which is superior to typical 420 steel, because of their heat treatment process and high carbon content. The 420HC steel doesn't hold it's edge as well as some of the higher end steels like S30V, but it is easier to sharpen. There are no thumb studs on the blade, so it can not be opened with one hand.
The only drawback to the blade on the Nano Bantam is that there is a tiny bit of vertical wiggle when locked in the open position. That is not really unexpected in a knife this small at this price point, and it doesn't seem to impede performance for most of the types of tasks you would use a small knife for.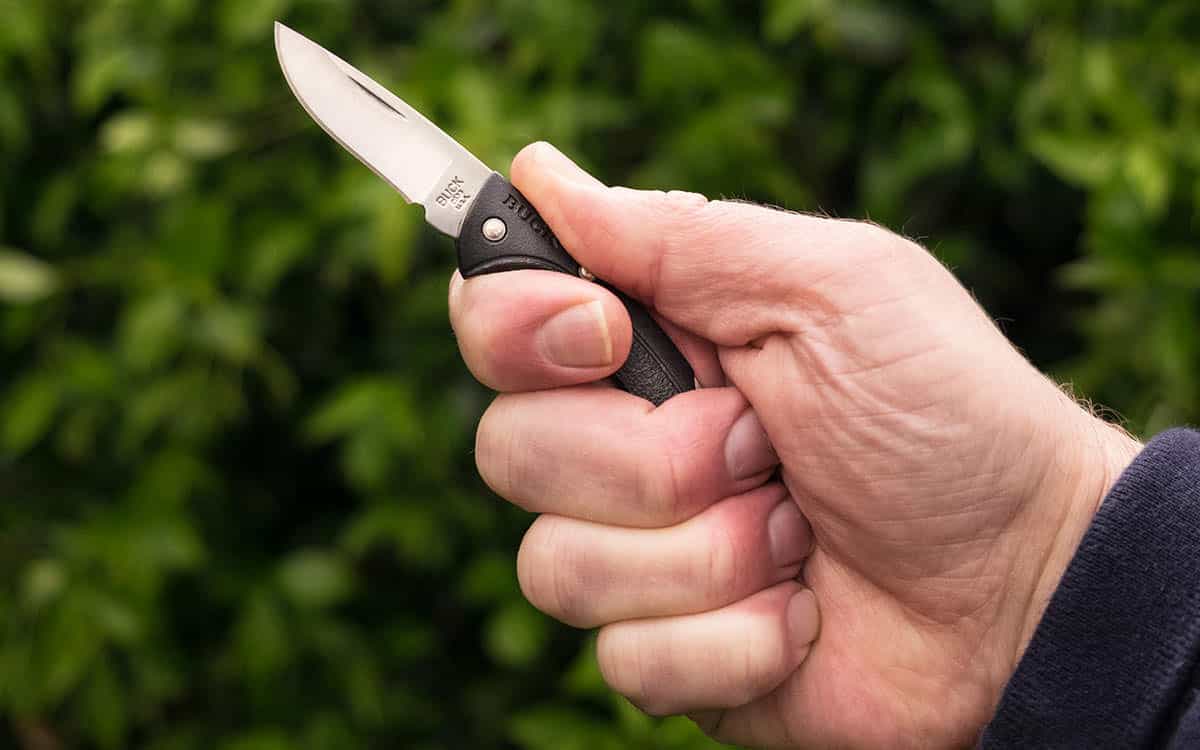 Handle Construction and Ergonomics
The handle on the Nano Tantum is far and away it's best attribute. It is relatively wide for a small knife and contoured for a better grip. This is especially nice if you have big hands. The handle is made of an injection molded, glass reinforced nylon material that that is sturdier than it looks.
Due to the popularity of this knife, Buck offers it in a variety of handle colors, including some bright colors which is nice if you ever drop the knife outside in the dark. There is no pocket clip on the handle, but that is to be expected in a keychain knife, and it is so small that if you carry it in your pocket you wont notice it unless you are wearing crazy, tight pants.
Conclusion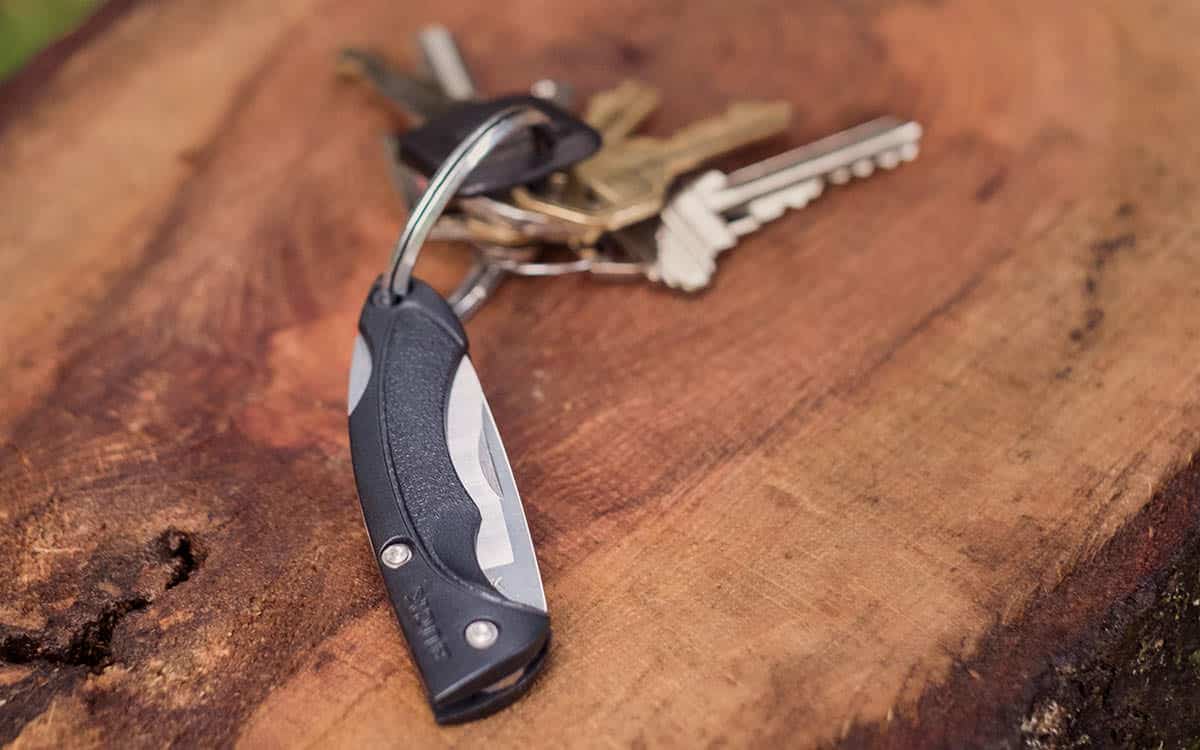 Overall this is a great little knife that deserves it's popularity. It is durable enough to withstand the type of abuse keychain knives tend to be subjected to on a regular basis, and it's ergonomic handle makes it easy to hold onto in spite of it's small size.