This American Made Folder Is The James Brand First Pocket Knife With A Flipper Tab.
The James Brand just released a little flipper called The Wells (named after the projectile points found in east Texas). It's a compact sheepsfoot folder with an aluminum handle featuring a sub-three-inch Magnacut steel blade and a wire pocket clip.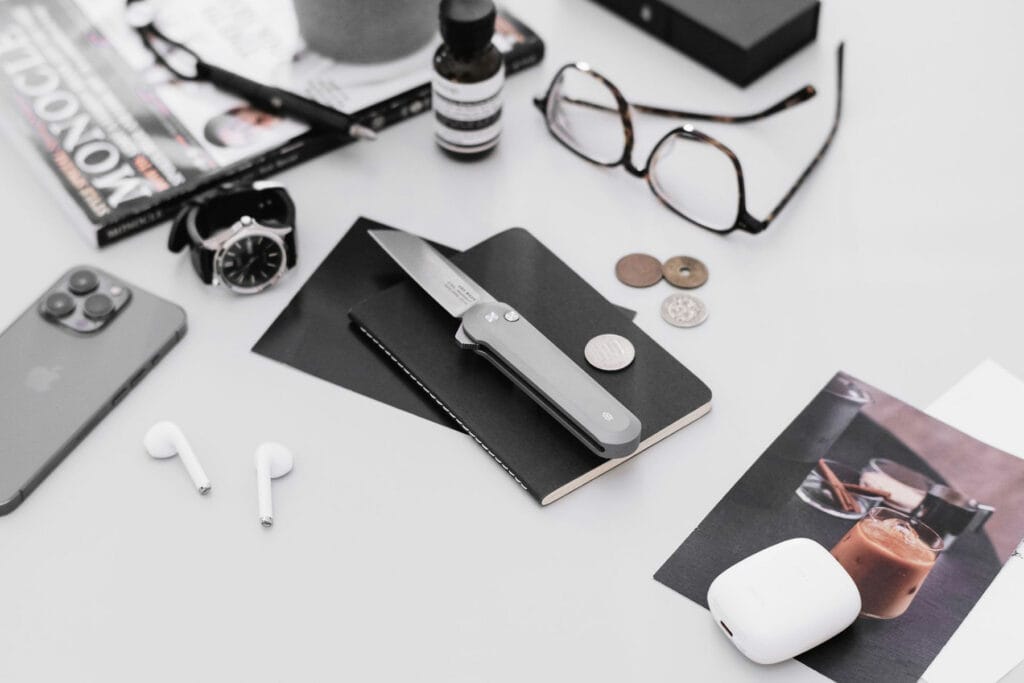 It's machined and assembled entirely in the USA, making it The James Brand's third all-American-made design after The Kline (another Magnacut folder built more for hard use), and the Anzick (a full-sized chef's knife designed for outdoor cooking). With the release of the Wells, The James Brand seems to be showing a commitment to an American made knife line.
Here are the quick specs:
| | |
| --- | --- |
| Blade Length: | 2.875" |
| Steel: | Magnacut at 63 HRC |
| Blade Type: | Sheepsfoot |
| Handle: | 6061 aluminum |
| Lock Type: | Button |
| Pivot: | Steel ball bearings |
| Pocket Clip: | Wire |
It's also The James Brand's first proper back flipper, which, in combination with the button lock and ball bearing pivot, should give the knife a high fidget factor. And as a small minimalist design with a sheepsfoot blade that's pretty solidly under a certain legal limit, The Wells has something of an office-friendly look.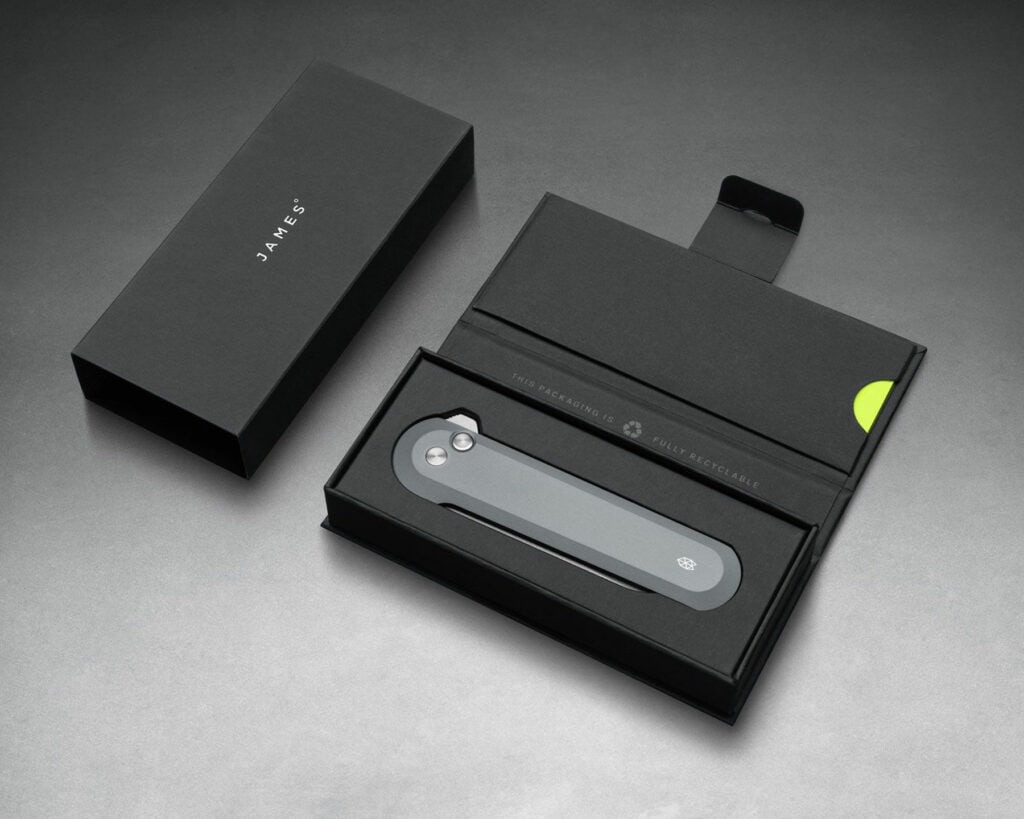 It's available now in two colors: a stonewashed blade with anodized aluminum (MSRP $425) and an all blacked out version (MSRP $439).