The Taco Viper is a big-handled, lightweight folder with assisted open action.
It was designed for packing light and cutting static lines, but it carries easily enough in the pocket to go around as a hard-use EDC.
The 4.22 inch stonewash blade features 1.4116 steel, a tough stainless steel that's easy to clean up in the field while the thin plain grind and CRKT's Veff Serrations make the Taco Viper highly optimized for cutting cords and rope. It's also excellent for getting good leverage for a quick cut thanks to the long handle, coming over five-and-a-half inches and featuring GRN scales with generous jimping along the spine and the top and butt of the handle for a secure grip.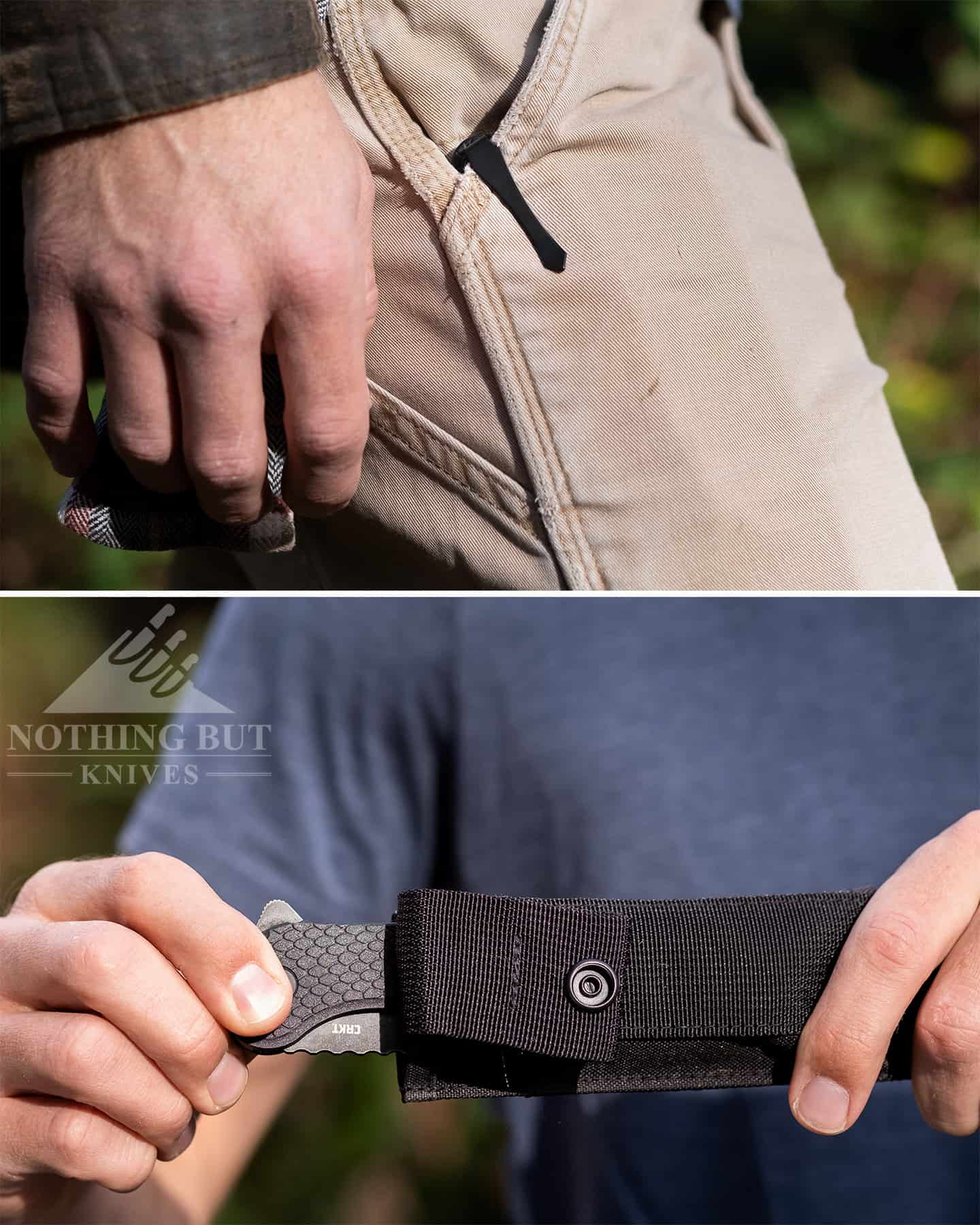 Despite the length of the knife (nearing 10 inches overall), it only weighs 5.2 oz, and has a fairly thin profile that rides well with a deep carry pocket clip. If you count in the aftermarket sheath with a coiled tether, though, it becomes something that's secure enough to jump out of a plane with.
The designer, Antonio Rodriguez, is a mostly new name in the CRKT line up. He's a veteran of the 82nd Airborne, and the son of Michael Rodriguez, a retired Green Beret who designed the Tecpatl push dagger and Xolotl folder for CRKT. The younger Rodriquez based the design off his needs as a paratrooper, but the name came from his experience with snakes in Afghanistan weekly raiding his unit for leftovers from Taco Tuesday.
The Taco Viper joins a rich line up of tools in CRKT's Forged By War series, which is made up of a wide variety of knives, multi-tools, and axes, each designed by military veterans. Some of the proceeds of every Forged By Way piece goes to a charity of the designer's choice. Rodquiguez' knives will benefit the Global War on Terrorism Memorial Fund.
The Taco Viper will be available on November 11, 2022, with an MSRP of $135.
Check out our in-depth review of the Taco Viper to learn more about this unique EDC.