Comfortable Handles, Sharp Blades and Impressive Durability Make This Recently Upgraded Cutlery Set A Great Option
Specifications
| | |
| --- | --- |
| Weight: | 4.5lbs |
| Size: | 10″ x 7.5″ x 6″ |
Pros
Comfortable, easy grip handles
Sharp blades right out of the box
Ice tempered, cryo-quenched stainless steel blades
Great Rust Resistance
Good edge retention for budget knives
Cons
Not as aesthetically pleasing as similarly priced cutlery sets. (subjective)
Doesn't ship with a sharpening rod or kitchen shears
Set Includes – one 4.5″ paring knife, one 6″ serrated utility knife, one 9″ bread knife, one 8″ chef's knife, one 9″ carving knife, one 6″ boning knife, six steak knives and one maple wood storage block.
The Recent Update Improved Both The Handles and Blades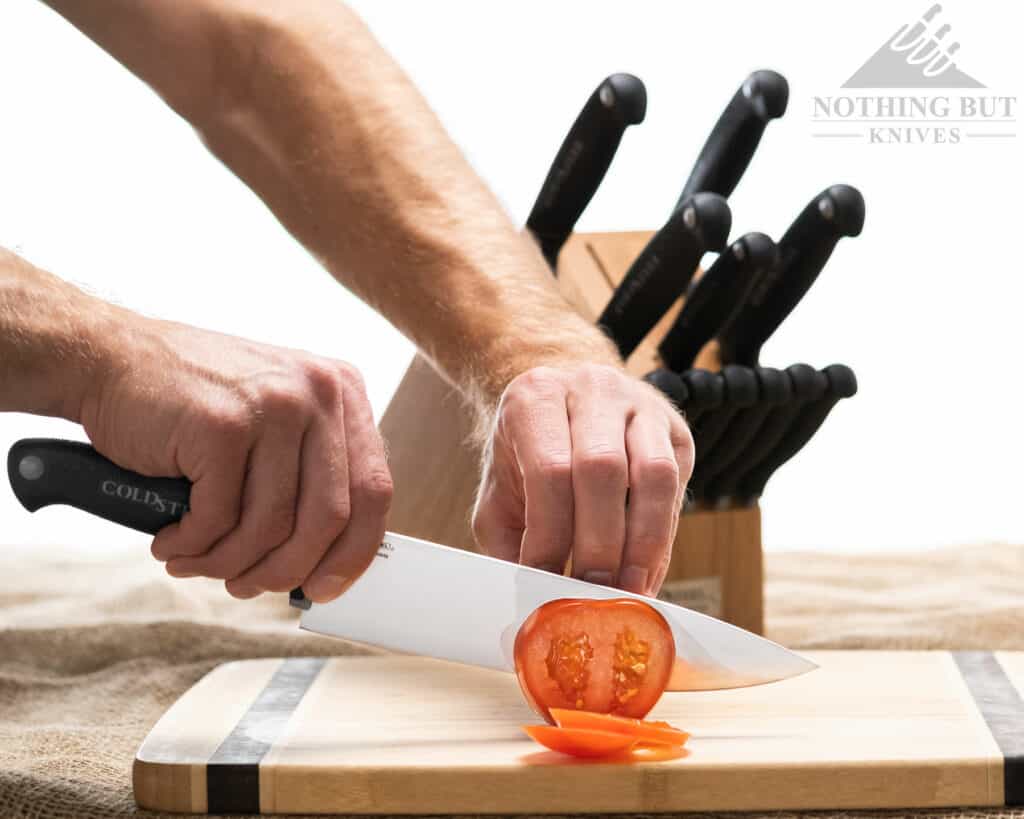 This popular kitchen cutlery set from Cold Steel has recently been updated, and the new version is easily one of the best kitchen cutlery sets in the sub $150 price point. The blades are not high carbon steel, so they do not hold their edge quite as long as other knife sets at this price point, but the come close. The ice tempered, cryo-quenched 400 stainless steel blades are remarkably rust resistant, and they definitely hold their edge better than the previous version of the Kitchen Classic set.
New & Improved Handles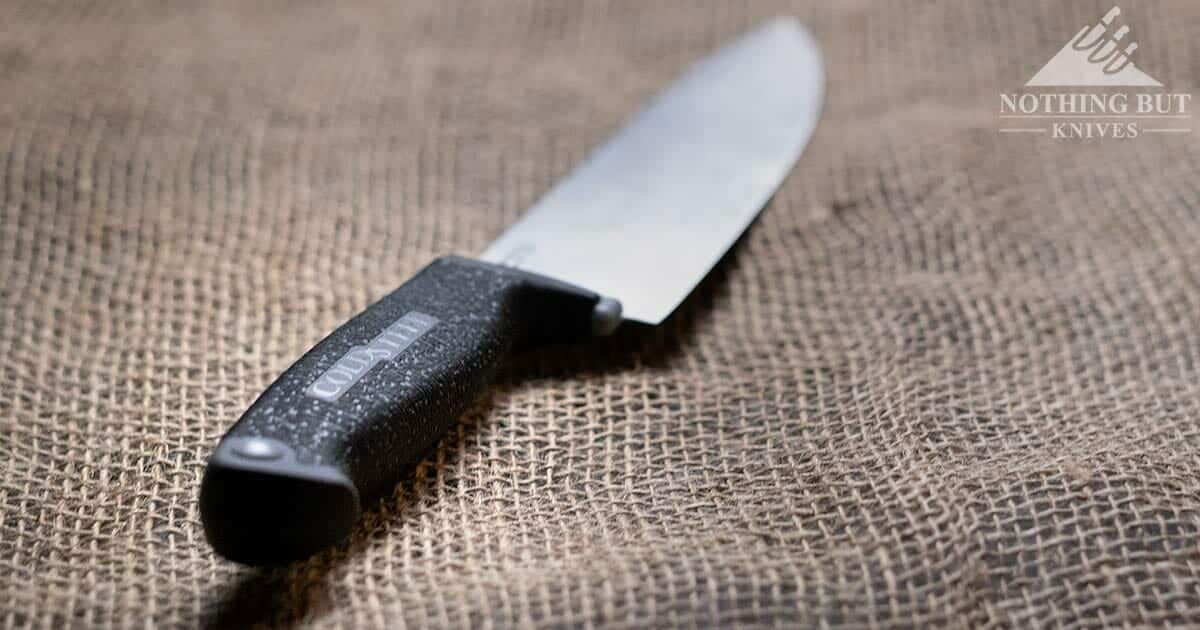 The previous model of this knife set had very comfortable and easy-to-grip handles, but Cold Steel has taken it to another level with the recent upgrade. The new knives feature handles with stiff Zy-Ex cores and food-safe Kray-Ex exteriors. These handles are more comfortable than the previous models, and they are more durable and heat resistant. If you are looking for knives with handles that will allow you to slice, dice and cut for hours at a time without discomfort then the Cold Steel Classic 12 piece set may be a great option for you.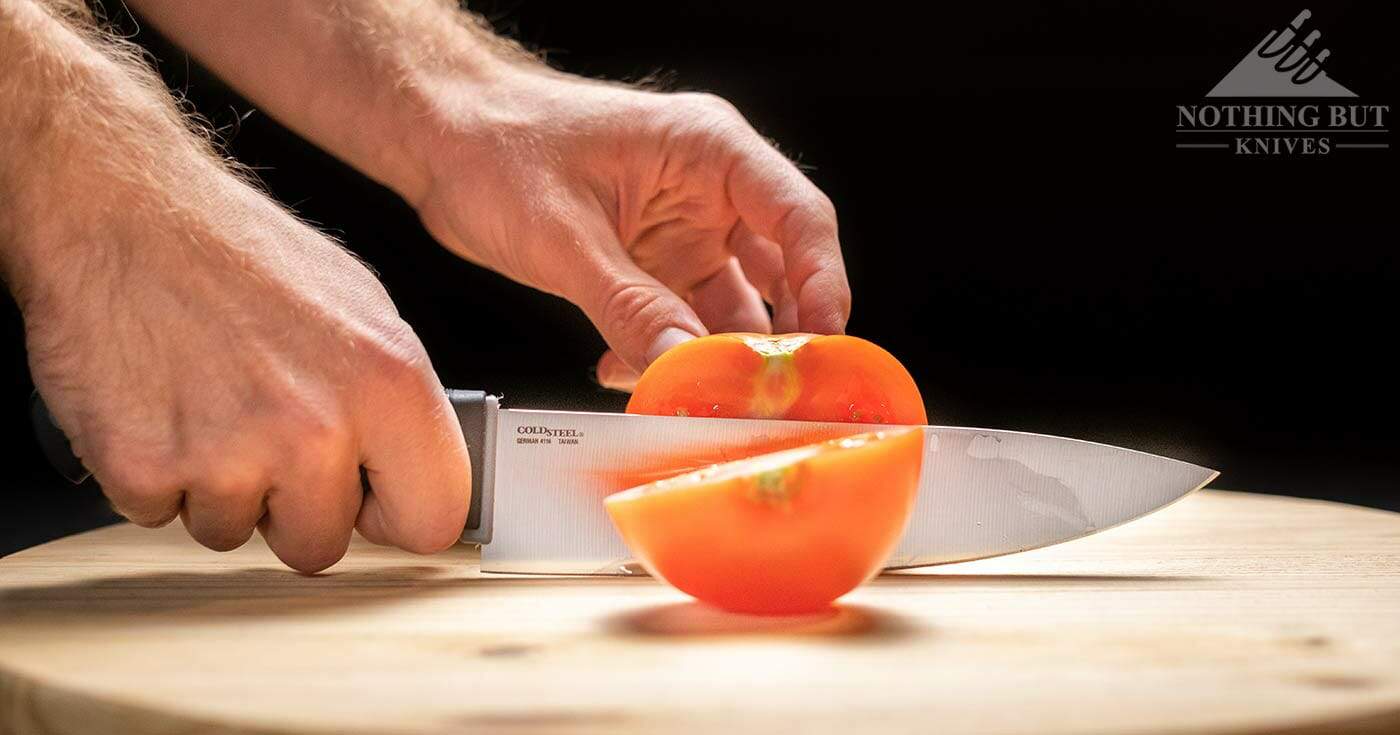 Overall the quality of this set is impressive, and many people report using Cold Steel Kitchen knife sets for ten years or more, which is rare for sets at the sub $150 price range.
Summary
Cold steel is known for its tactical knives, because they deliver great designs and excellent quality for the money. This tradition seems to have carried over into their kitchen knives. While they are certainly not on the same level as some of the Japanese knife sets from Shun and Kyocera or the expensive, high end kitchen cutlery sets, they are one of the best options at this price point and the Cold Steel kitchen knives are easier to grip.