Northern California's First Kitchen Centric Custom Knife Show
This was the second of what will hopefully be many Forged to Table events put on by knifemakers Neil Kamimura and Mareko Maumasi. It was organized locally by Gabrielle Crocker of Crocker Cutlery, a sharpener and eagle-eyed purveyor of custom knives, and hosted at A Space in Between.
Around 45 vendors (who were mostly, but not all, knife makers) came from around the country, some as far as New York state to be there. We didn't get to spend as much time there as we would have liked, and the lighting was pretty harsh so our pictures are few, but it was a cool event worth talking about.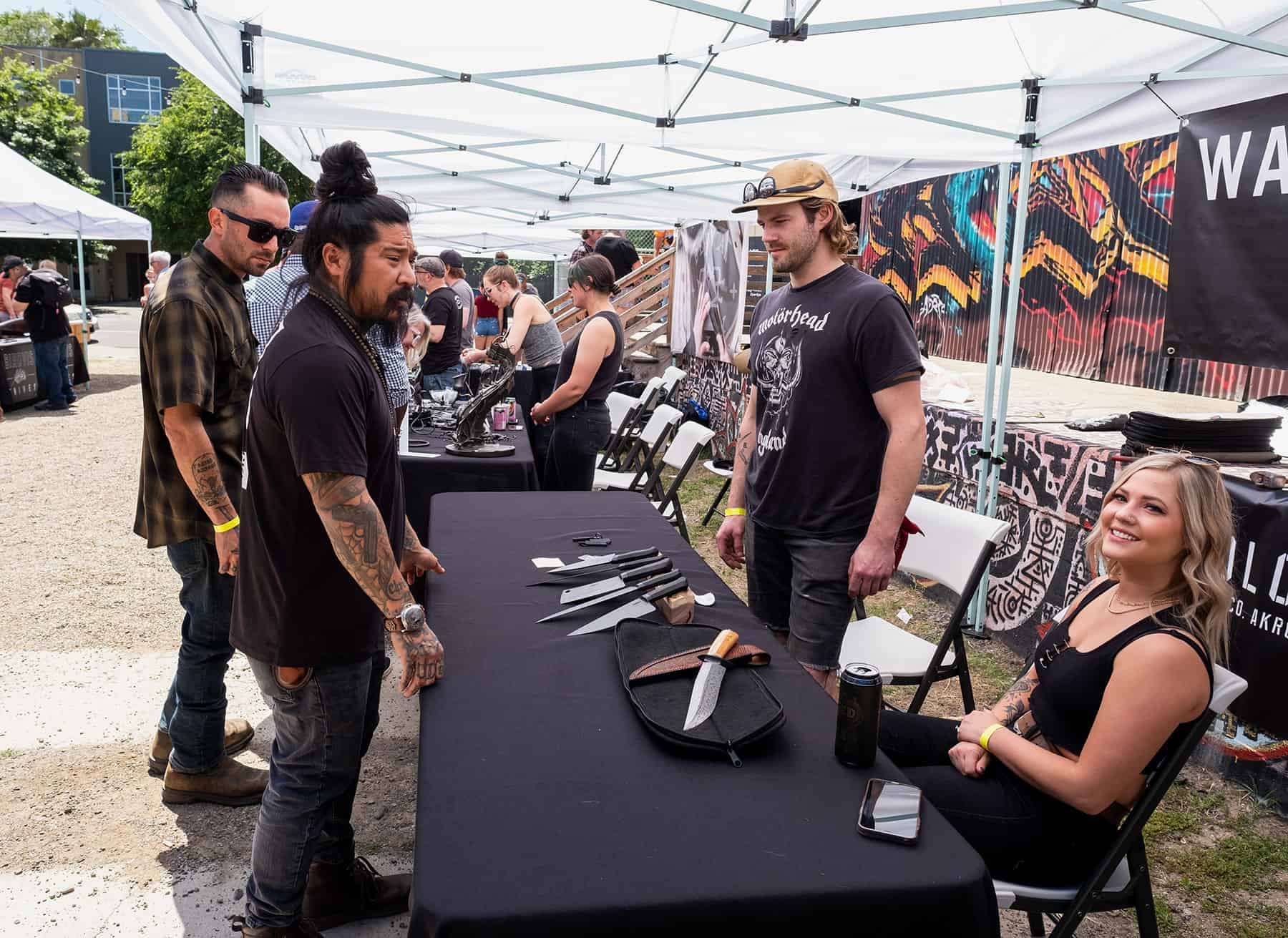 It was planned around the idea of food and community. There was live forging and later on a cookout over an open fire pit. Anchorage Brewing even made a limited beer just for the event.
It was as much about getting custom makers together (especially newer, up and coming makers), and making connections as it was about getting their work seen by people in the culinary world. Gabrielle likes to emphasize that there are a lot of chef's out there who would become huge supporters of the custom knife community if they just knew about it and got to see the work that's available out there. So he and Kamemura wanted to create an event that would attract both chefs and makers.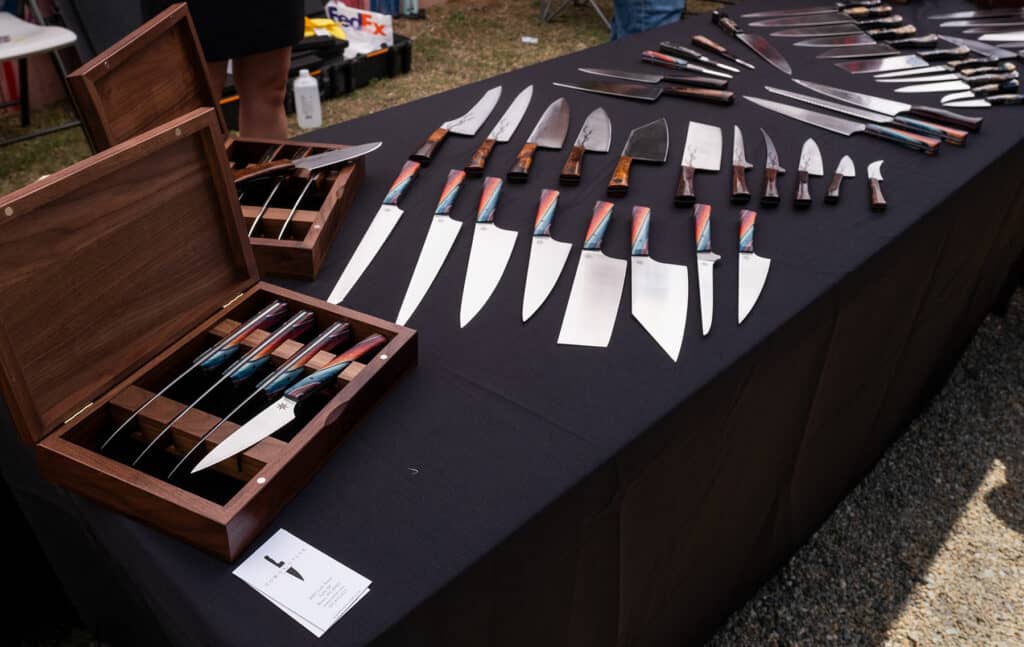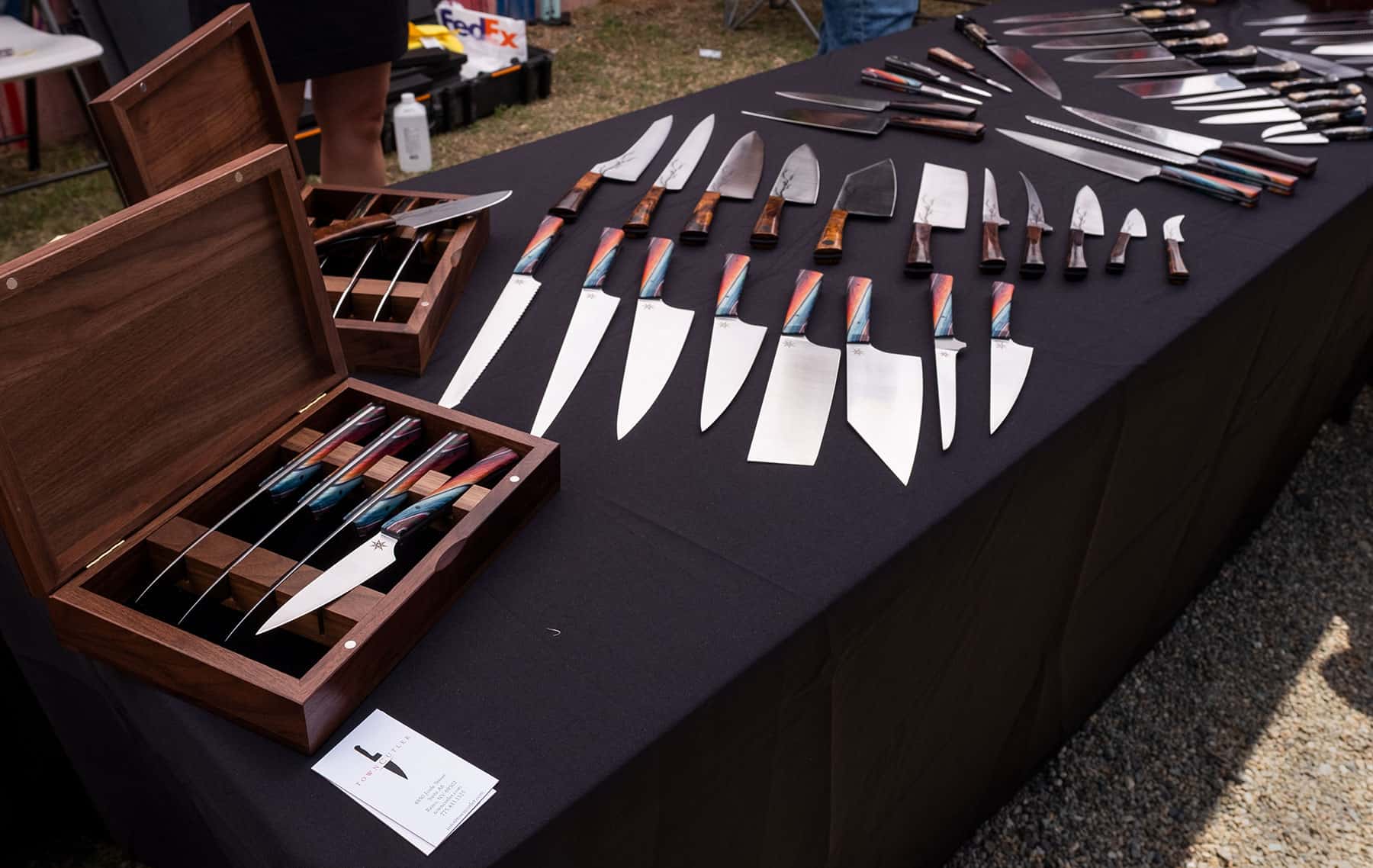 Makers didn't have to pay for their booths, and the second day of the event was a smaller affair during which Maumasi taught a workshop on sharpening. That was followed by a cooking and tasting event (featuring wine provided by Zack Brown, who some might recognize as a country singer, and others might know as the founder of Southern Grind).
The Live Forging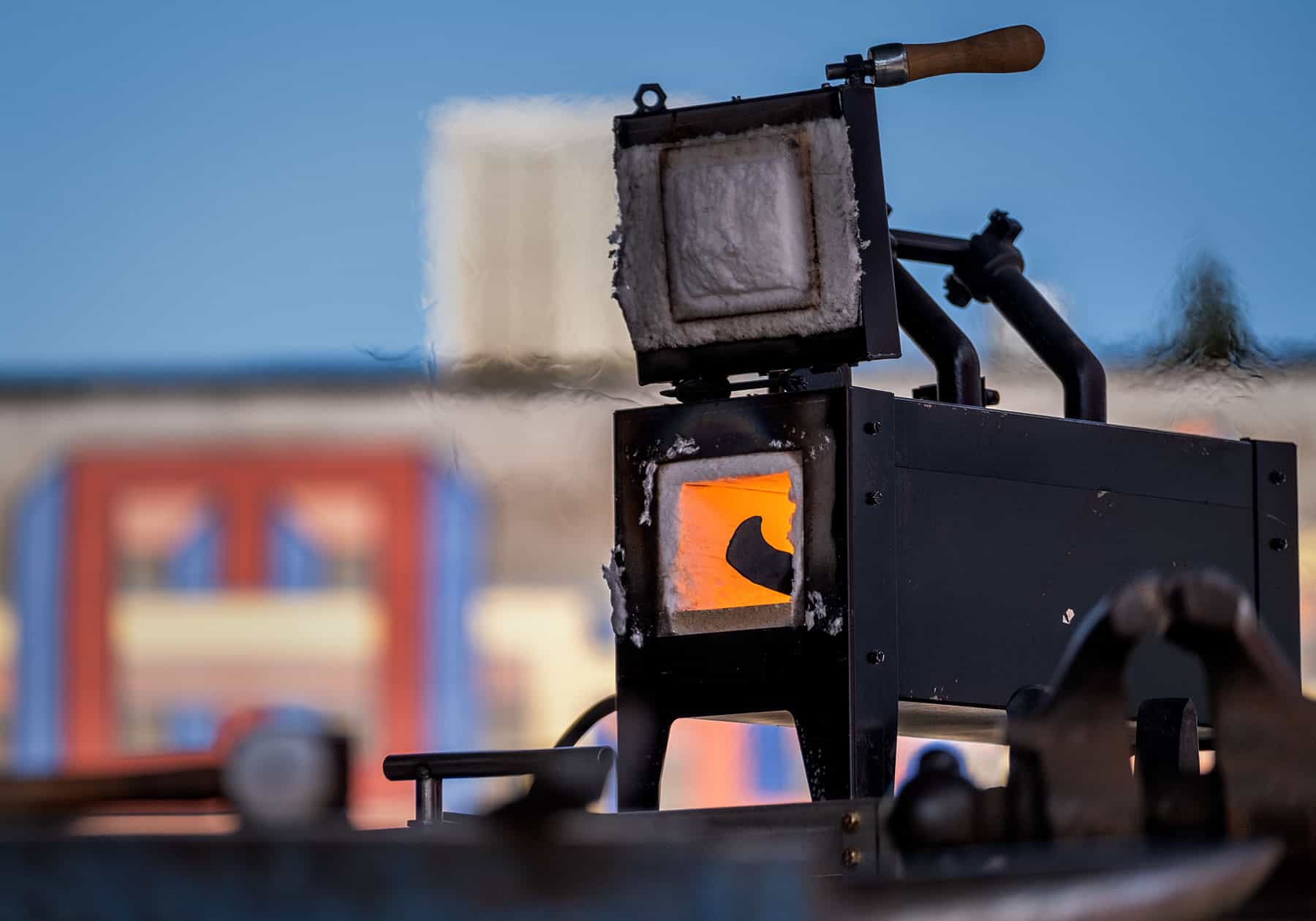 One of the other things that made this event different from so many other knife shows is that it brought customers closer to the full process of a knife's journey: starting at the creation with live forging (which was going on in the background for a large portion of the show), and ending with a big cookout.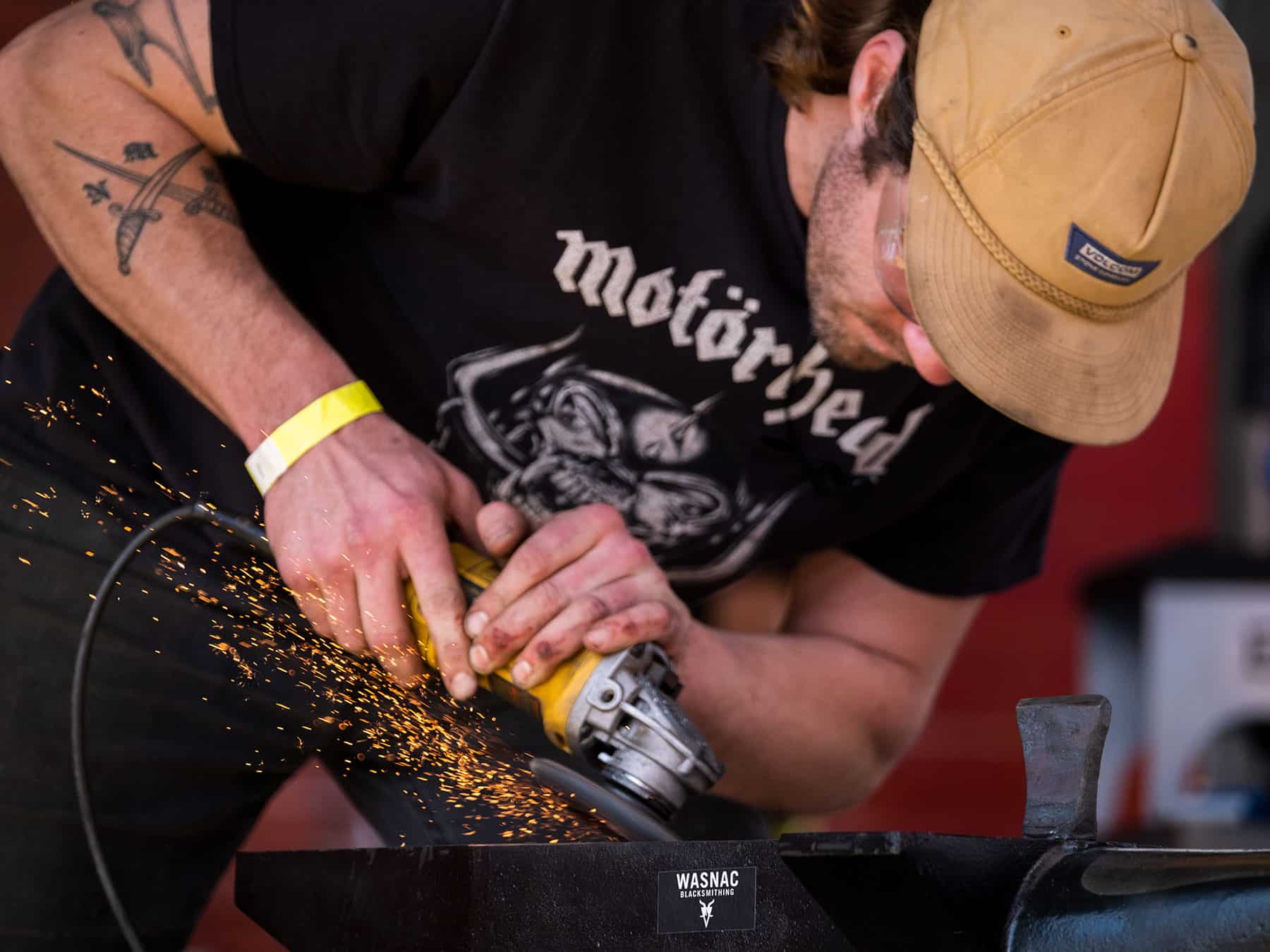 We had seen some forging before this show, but it was interesting to see two or three people working at the same time on different pieces. While we were watching, Wasnac was actually working on a bottle opener, which just went to show this event was about a lot more than knives.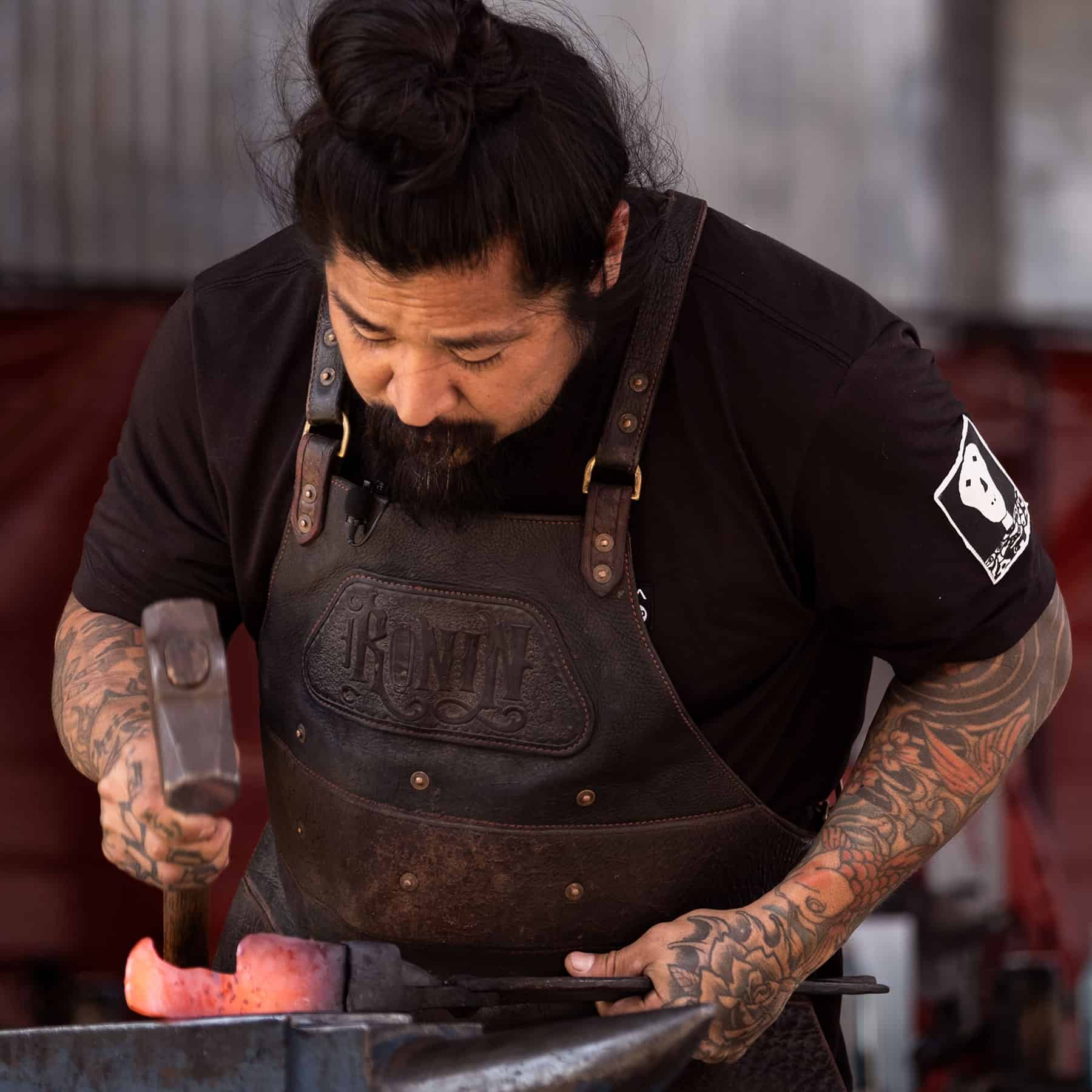 One little detail that gets edited out of shows like Forged in Fire is the amount of time forging actually takes. It's a long, strenuous process, but these guys made it look like a casual outing to the point that watching them work had a sort of zen quality.
Custom Work Up Close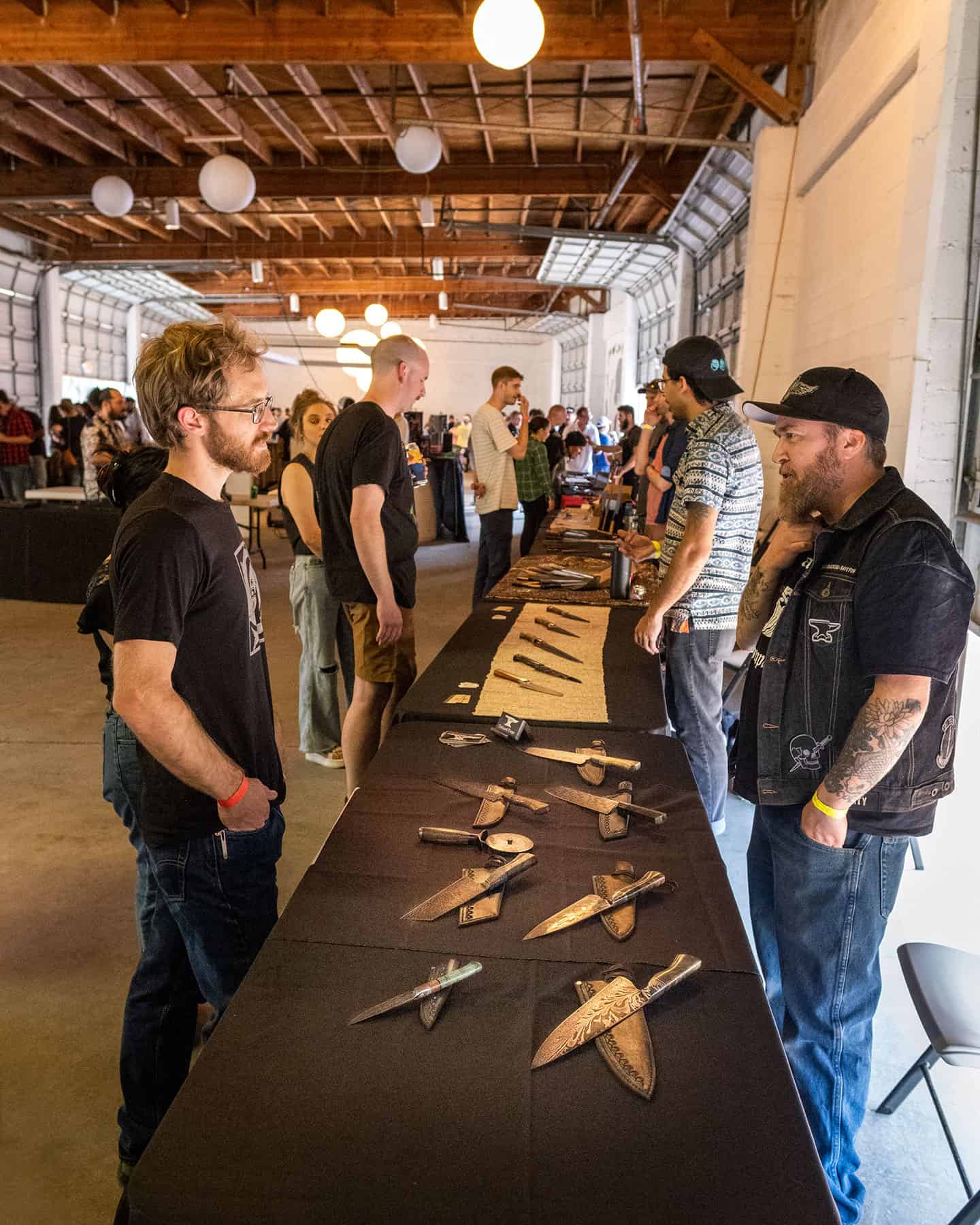 We are not makers or chefs, but we did appreciate the opportunity to bother a lot of highly skilled people and see how their knives felt.
One maker in particular, Warren Wall of Orchard Forge who we'd been following for a while, was very gracious about chatting with us for a while and answering our stupid questions about the forge he built in his backyard while we gawked over his unique style of geometric Damascus patterns.
Before the Food and Kitchen Cutlery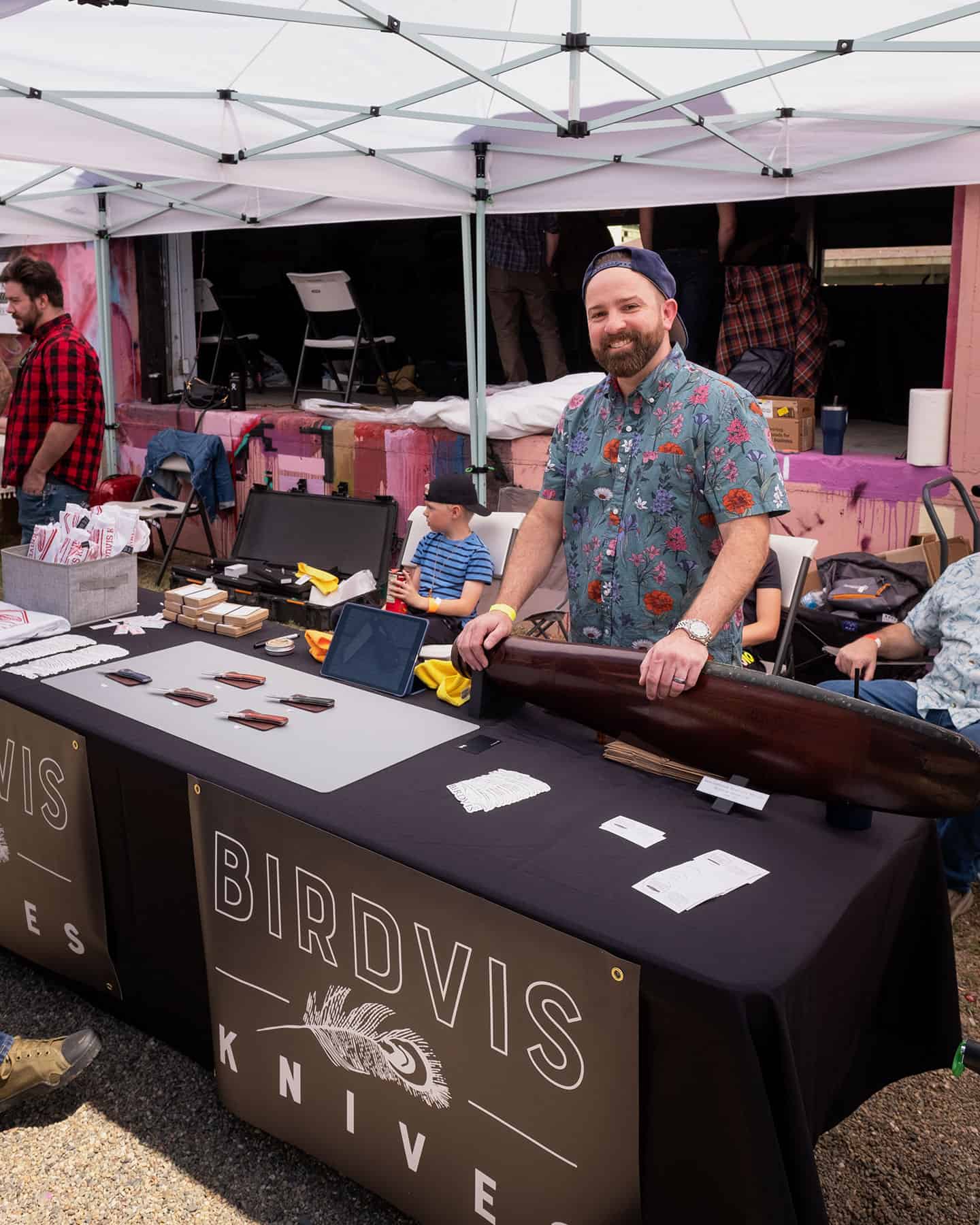 While kitchen knives were in the spotlight for the event, the EDC world still had a little bit of representation. A few people had one or two bushcraft and hunting knives just to the side of their line up of chef's knives, and fewer had a whole table of EDC-centric designs, but they were there.
Birdvis Knives was one of the makers we were really excited about talking to. He traditional slip joint knives by hand, but he's almost always sold out, so finally getting to see his stuff in person was kind of a big deal for us. He was very polite about letting us get our grubby hands on his fantastic work. His knives were easily the best slip joints we've ever handled, and every single one we picked up had a spring tension that was dialed in perfectly.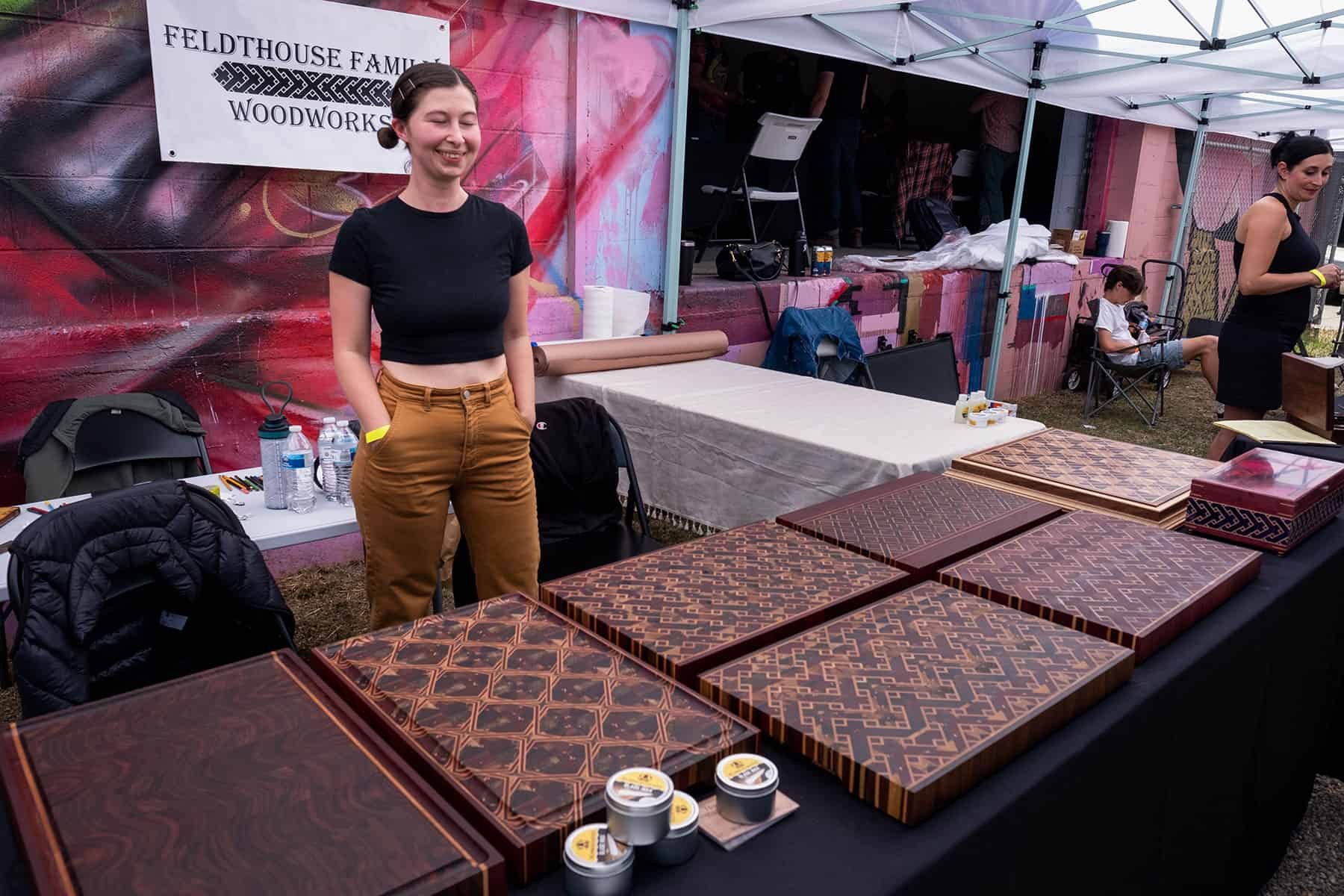 Knives and food weren't the only things at this show. There were several vendors there with cutting boards and knife rolls.
We stopped at the Feldhouse Family Woodworks table for a while. They're a California-based shop making some incredibly intricate cutting boards. We asked the owner Ryan a lot of questions about how he made those patterns, and he told us a lot of really interesting things about different kinds of wood and how to work with them as he planned his designs, but we'd be lying if we said we understood most of it.
Spread the Word; We're Hoping for Another Round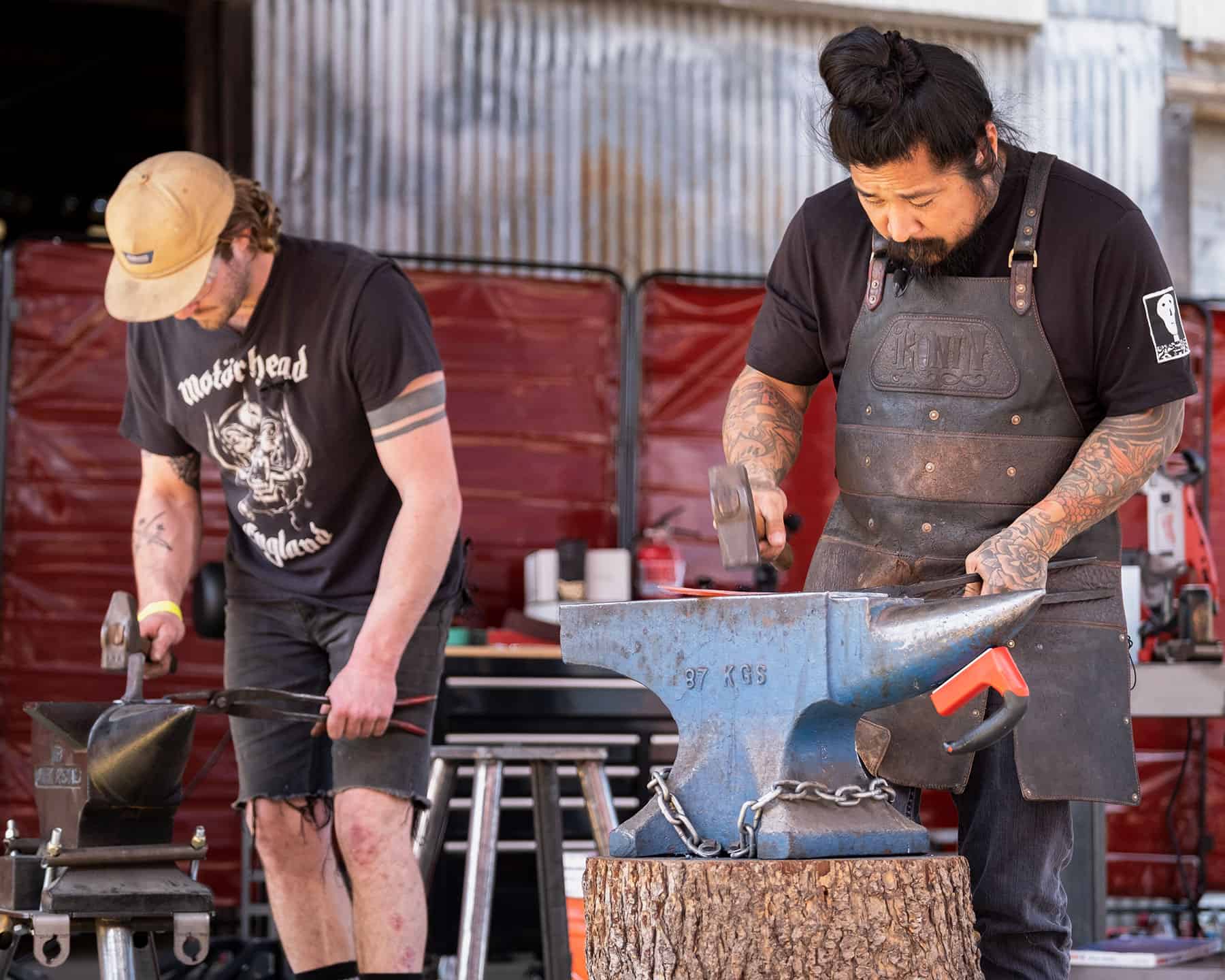 While it was a small event that took place on a hot day, we had a great time (and we weren't even that drunk for most of it). Many of the makers who attended seemed excited about the idea of doing it again sometime.
We haven't heard any word on when or where another Forged to Table event will happen, but in the spirit of the event, we encourage you to start following some of the makers who were there and start showing their work to all your friends who cook.