The Long Awaited Tracker-X2 Delivers Everything Fans of the Original Version Asked For
The original Tracker-X was the knife that first put Off-Grid on our radar here at NBK. We were impressed with its carry options, toughness and performance in the field. This knife gained a cult following pretty fast that helped fuel the growth of Off-Grid Knives.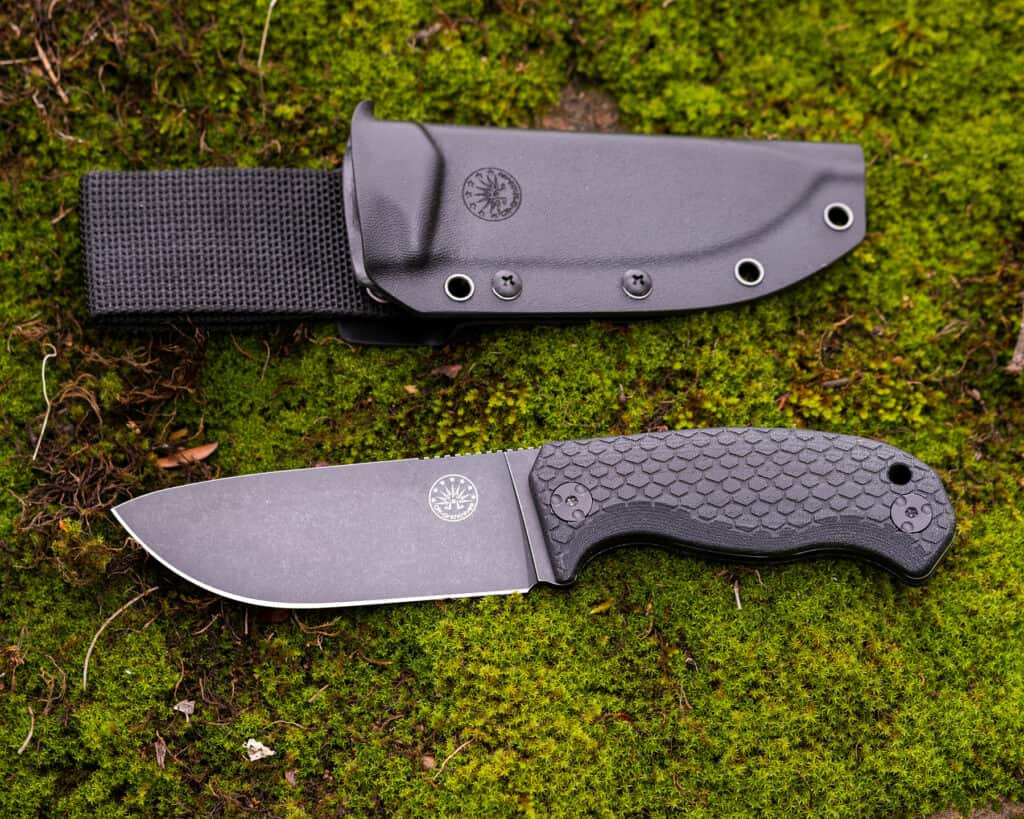 We knew Off-Grid's owner, Cary Oreface, was working on a new version with updates based on feedback from customers, and we have been waiting somewhat patiently for the drop. Well it finally landed. The new Tracker-X pretty much checks all the boxes we could have asked for. Actually we did ask for them in our review of the original Tracker-X.
The Tracker V2 changes include the following:
The sheath sits lower on the hip for a more comfortable carry.
The kydex sheath has been changed to a taco style with a thumb ramp for a faster draw.
The blade has a full flat grind rather than a sabre grind.
The handle has been slimmed down and heavily chamfered for a more ergonomic feel.
The Tracker-X V2 is available in Blackwash or Stonewash versions.